Iran and Saudi join hands: The geopolitical paradigm is characterized by dynamism. Now, Iran and Saudi Arabia have given a big surprise to the world.
Great surprises come with a price, but the reward is often worth the risk. The middle east is one of the most politically active regions of the world with three big players, each playing their own game. US, Iran and Saudi Arabia. Historically, the US and Saudi Arabia have been with each other ever since swaths of oil were found in the biggest Arabic nation.
US-funded the Saudis via pensions and ensured that their oil supply continues to be constant from Saudi Arabia. Whereas, Iran has always been Saudi's arch-nemesis in the region. The two countries have had a tumultuous relationship for the past few decades, despite both being part of the Middle East.
The severe cultural and ideological differences between the two nations—Iran being primarily Shia, while Saudi Arabia being predominately Sunni—are the cause of rivalry.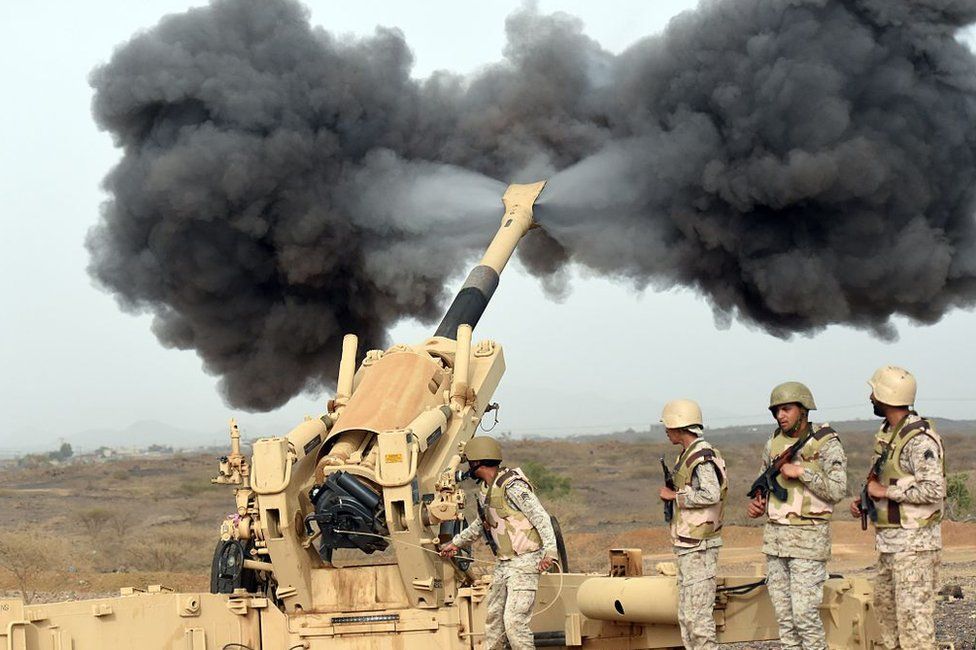 The turmoil in Syria as well as the continuing civil war in Yemen had exacerbated the rift between the two countries. Iran backs the Houthi rebels in Yemen, while Saudi Arabia supports the government and has been bombing opposing sites since 2015.
Saudi Arabia supports the rebels in Syria, while Iran supports Assad's government. Furthermore, both Iran and Saudi Arabia have nuclear aspirations, which has only served to heighten tensions between the two nations.
But on March 10, a significant and undoubtedly shocking event occurred.
Iran and Saudi join hands
After decades of fighting, Iran and Saudi Arabia have decided to join hands and fix their differences. Iran and Saudi Arabia, the two great oil-producing rivals of the Middle East, have agreed to restore ties and reopen embassies seven years after relations were severed.
After meeting held in Beijing under Chinese mediation, the agreement was reached. According to a joint statement, Iran and Saudi Arabia "decided to restart diplomatic relations and reopen embassies within two months" as a result of the negotiations, Iran's national news agency Irna said.
After Iranian protestors attacked Saudi diplomatic offices in Iran in 2016, following the death of the renowned Shia preacher Nimr al-Nimr, Riyadh severed ties with Tehran. Middle East politics has off lately been dominated by the conflict between Saudi Arabia and Iran, which is predominately Sunni, which has spread to Syria, Iraq, Lebanon, and Yemen.
Iranian Foreign Minister Hossein Amir-Abdollahian has hailed the deal and said Tehran would step up its diplomatic efforts in the region.
"Iran and Saudi Arabia relations returning to normal makes the two countries, the region and the Muslim world stronger," Amir-Abdollahian tweeted.
One must note that this development has taken place at a time when Iran is also giving an angry glare to the Western world with its Uranium enrichment.
Ever since the Islamic revolution took place in Iran in the 1970s, US and western allies had remained critical of Iran. The relationship between the two countries deteriorated further in the 2000s, as Iran's program became a major bone of contention.
The US and its allies accused Iran of seeking to develop nuclear weapons, while Iran maintained that its nuclear program was peaceful and aimed at generating electricity.
The US imposed a series of increasingly harsh sanctions on Iran, targeting its oil exports, banking system, and other key sectors of the economy. Meanwhile, the two countries engaged in a war of words, with US officials warning that "all options are on the table" in response to Iran's nuclear program, including military action.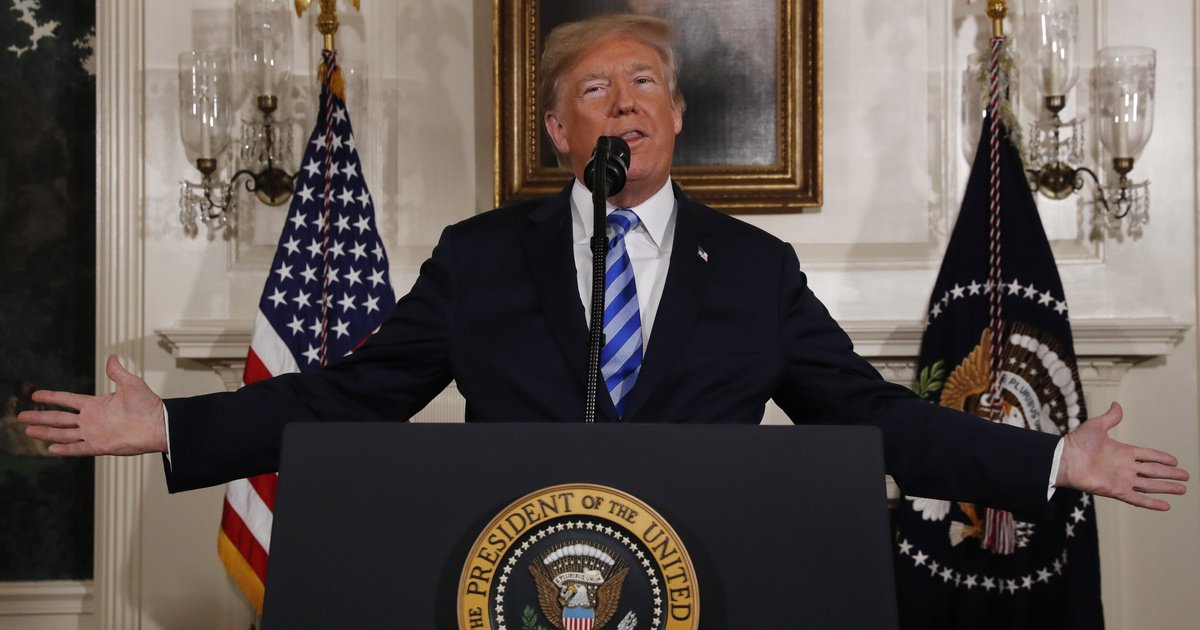 However, US came to table with Iran in the form of the JCPOA deal. But the deal was derailed in 2018 with more sanctions on the Iranian economy.
Just a few days ago, a report released by the United Nations nuclear watchdog claimed that Iran is close to becoming a nuclear power, Iran had begun enriching uranium close to weapons-grade levels. This happened because the western allies, primarily US failed to convince Iran to resign the JCPOA deal.
Read More: MBS destroys Biden for trying to reignite a fresh clash between Iran and Saudi Arabia
The Saudi and US tussle
The relationship between US and Saudi Arabia was also little bumpy, yet, they were together. However, with US President Joe Biden coming to power, the relationship soured.
The release of a report linking Saudi Crown Prince Mohammed bin Salman to the murder of journalist Jamal Khashoggi was one of Biden administration's major decisions. This action was perceived as a rebuke to the Saudi regime, which the Trump administration had previously protected from criticism.
The Biden administration also adopted a more critical position over Saudi Arabia's record on human rights and the current conflict in Yemen in addition to the Khashoggi report. The Houthi rebels' categorization as terrorists, which Saudi Arabia has been using to support its military intervention in Yemen, has been rescinded by the US, which has also blocked arms deliveries to the country.'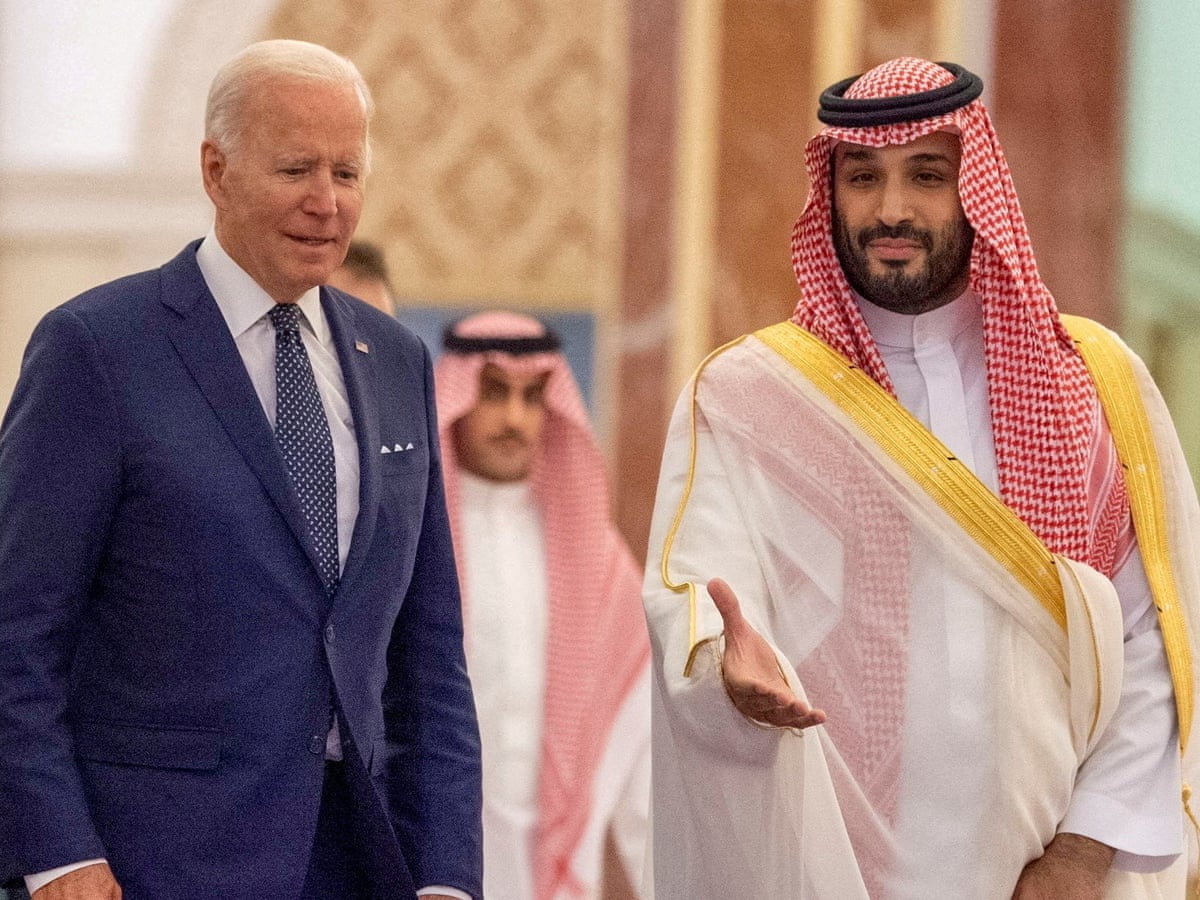 But, Karma strikes back and so, Biden was also forced to rekindle ties with Saudi Arabia amidst the Ukraine war. Biden literally went to Saudi Arabia for meeting MBS and secure oil and energy supplies. But, the wounds which Biden had given weren't healed yet, MBS simply denied all the demands of USA.
A petrified and angered Biden administration had now very little options left, so, he again started luring Iran for JCPOA deal. But, even that didn't work out. So, the US then accused Iran of helping Russia in the Ukraine war and Tehran took the accusations with proud.
Read More: Biden is literally begging before Saudi Arabia to secure a meeting with MBS
A BRICS-y Middle east
Even Saudi was labeled with such accusations at first by USA. But, that is simply far from truth. Now, Iran and Saudi both have conjoined leaving their past behind and starting off with a clean slate. This is also likely that this step has a hint of BRICS alliance too.
For the unaware, Both Saudi Arabia and Iran had expressed their intention of joining BRICS alliance which is poised to be the largest economic alliance with India and China very soon. The addition of Iran and Saudi Arabia will just hasten the BRICS' solidification.
BRICS countries had a common goal of overhauling the international financial and monetary systems, as well as a strong desire to create a more just and balanced international order. The BRICS community plays a critical role in setting global economic policy and promoting financial stability, accounting for 17% of global trade and one-third of global GDP.
The BRICS countries have made significant contributions to global poverty alleviation and challenging Dollar hegemony. More nations like Egypt are also standing in line to join BRICS.
Read More: Russia's Brazen Militarisation of BRICS Starts From Here
Two big Middle eastern nations have conjoined (Iran and Saudi join hands) together closing doors of middle east for US entirely.
The US knows the true potential of BRICS alliance. An alliance in which big economic and military juggernauts are coming together is anyway a challenge for the western allies.
The inclusion of Iran and Saudi Arabia, two of the most influential countries in the Middle East, into the BRICS alliance is expected to further boost the alliance's power and influence. The US, in particular, is acutely aware of the potential threat posed by the BRICS alliance and has been closely monitoring its activities. The Middle East is slipping away too fast from Biden.