Andrés Sepúlveda: The history of Latin America is marked by political instability and economic inequality, much of which can be traced back to the interference of foreign powers. The West, particularly the United States, has played a significant role in subverting democracy in Latin America by intervening in elections and supporting authoritarian regimes.
In many cases, these interventions have been motivated by a desire to protect Western economic interests, such as access to natural resources and markets, or to prevent the rise of socialist or leftist governments that could challenge US dominance in the region.
While for decades, Western nations donned a humanitarian mask to legitimise such interventions, the reality has now started to come out in the open.
Recently,  Andrés Sepúlveda, a trained hacker who has rigged elections throughout Latin America for almost a decade publicised his story for the first time.
Andrés Sepúlveda claimed that for eight years, he crossed the continent manipulating significant political campaigns. The Pena Nieto project, with a $600,000 budget, was by far his most challenging. To aid Pena Nieto, a right-of-centre candidate in Mexico, win by a hair, he oversaw a team of hackers that stole campaign plans, used social media to fabricate waves of adoration and ridicule, and put malware in opposition offices.
Read more: Argentina Joins Forces with Malaysia to Become the New Gas Hub of the World!  
Sepulveda's employment started in 2005, and his first projects were small—mostly hacking into rival campaigns' donor records and damaging their campaign websites. Within a few years, he was putting together teams to spy, steal and defame various presidential campaigns all over Latin America.
Andrés Sepúlveda wasn't cheap, but his services were extensive. For $12,000 a month, a customer hired a crew that could hack smartphones, spoof and clone Web pages, and send mass emails and texts.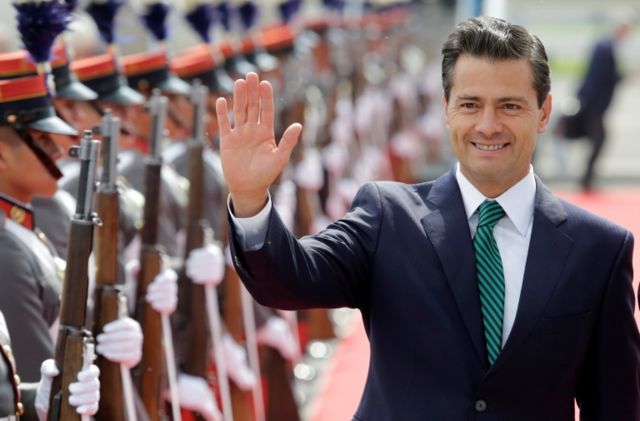 The premium package, at $20,000 a month, also included a full range of digital interception, attack, decryption, and defence. The jobs were carefully laundered through layers of middlemen and consultants. Andrés Sepúlveda says many of the candidates he helped might not even have known about his role; he says he met only a few.
His teams worked on presidential elections in Nicaragua, Panama, Honduras, El Salvador, Colombia, Mexico, Costa Rica, Guatemala, and Venezuela. Many of Sepúlveda's efforts were unsuccessful, but he has enough wins that he might be able to claim as much influence over the political direction of modern Latin America as anyone in the 21st century.
Read more: US Plans for Military Intervention in Mexico
What is interesting is the fact that almost every political leader that Andrés Sepúlveda has worked for has been a Western puppet.  For instance, in 2005, Sepúlveda's older brother, a publicist, was helping with the congressional campaigns of a party aligned with the Colombian President Alvaro Uribe. Uribe was a hero of the brothers, a U.S. ally who strengthened the military to fight the Revolutionary Armed Forces of Colombia (FARC).
Sepúlveda's first hacking job was breaking into an Uribe rival's website, stealing a database of email addresses, and spamming the accounts with disinformation. He was paid $15,000 in cash for a month's work, five times as much as he made in his previous job designing websites.
Money was therefore never an issue. At one point, Andrés Sepúlveda purchased a $50,000 Russian software that quickly tapped Apple, BlackBerry, and Android phones. He also spent a lot of money on the greatest phoney Twitter accounts available; these accounts had been kept up for at least a year, lending them a convincing patina.
Andrés Sepúlveda managed thousands of such fake profiles and used the accounts to shape discourse around topics such as Peña Nieto's plan to end drug violence, priming the social media pump with views that real users would mimic. For less nuanced work, he had a larger army of 30,000 Twitter bots, automatic posters that could create trends.
One rumour he started stoked fear that the more López Obrador rose in the polls, the lower the peso would sink. Andrés Sepúlveda knew the currency issue was a major vulnerability; he'd read it in the candidate's own internal staff memos.
Make no mistake, the impact of these interventions on democracy in Latin America has been devastating. Many countries have struggled to establish stable and functioning democracies in the face of foreign interference, and the legacy of US-backed authoritarian regimes continues to be felt today.
In addition to the human rights abuses committed by these regimes, the suppression of democratic institutions has left many countries with weak civil society, underdeveloped political parties, and high levels of corruption. To truly support democracy in the region, Western governments must acknowledge their nefarious role in creating and perpetuating political instability and work for the progress of Latin America.