The heat against Netanyahu is damn too hot. Apparently, the people of Israel just can't handle the new judicial reforms.
What better way is there to divert attention away from a problem than to start a conflict?
But against whom? Palestine? No way, too predictable.
Netanyahu's got his sights set on something much more exciting: Jordan.
That's right, folks, it appears Netanyahu and company have decided to pick a fight with their not-so-peaceful neighbour, Jordan.
The situation between Israel and Jordan is quickly deteriorating and shows no signs of slowing down. Jordan is no stranger to conflict with Israel, having fought in several wars over the years, but this time it is different. This time, Jordan is fighting back with the full support of the international community, something that has been lacking in the past. Jordan is showing Israel that they won't be pushed around anymore.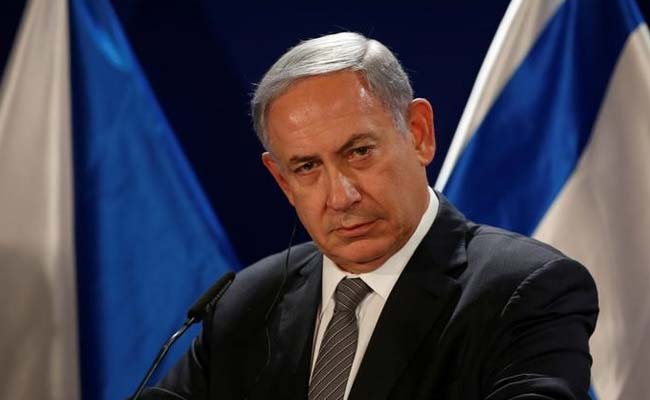 Read More: Biden's imminent fear- Netanyahu will gift American stockpile to Putin
They are standing up for their Palestinian brothers and sisters and are making sure that Netanyahu and his government understand that their injustices will not go unnoticed. The people of Jordan are standing firm in their convictions and have been outspoken in their support of Palestine.
Read More: Netanyahu's arrival shakes up the Middle East politics
Social media platforms are abuzz with criticism of Netanyahu and his government's policies. Hashtags such as #freePalestine, #No2Netanyahu, and #SupportJordan are trending worldwide, showing the world that Jordan is not alone in the fight against Israel's oppressive government. Israeli ministers have made some rather insensitive comments about Palestinians and their right to exist with a map of greater Israel including Jordan.
So, Jordan has also decided to fight back by expelling the Israeli envoy.
Netanyahu is desperately striving to retain his control, while Jordan is determined to stand up for their fellow Palestinians. This stark division of objectives is likely to lead to an absolute calamity.