The deep blue waters of the South Atlantic shimmer in the midday sun, but beneath the surface lies a hidden struggle. For years, western oil companies have reaped the rewards of vast reserves of crude oil of Brazil.
However, Brazil's President Lula da Silva has taken a powerful step that will end the monopoly of foreign companies on crude oil of Brazil. But why is Lula da Silva, the President of Brazil, doing this? Let's find out.
Western oil companies have gotten a taste of reality in Brazil, a country that has been a major oil producer since the early 20th century. The Brazilian government, under the leadership of President Luiz Inácio Lula da Silva, has implemented a 9.2 percent tax on crude exports to generate revenue for social programs.
The government's decision to introduce a tax on crude exports is part of a larger effort to raise money for social programs and to boost the public purse. This is consistent with President Lula's stated goals of fighting poverty and inequality. The Brazilian economy is not doing well, with the central bank projecting growth of less than one percent this year, so the government is looking for ways to increase revenue.
Many world leaders, including Lula, wish to use the extra money from oil sales to improve public funds and stimulate growth. Lula has expressed displeasure with the high amounts of dividends Petrobras, a state-owned oil monopoly, has paid to its shareholders and has stated that the money should be reinvested into the economy.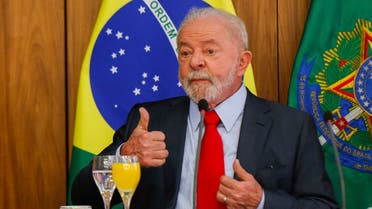 The new crude tax is an attempt to encourage investors to explore the domestic market and refine crude for the domestic market rather than exporting it. Mining and Energy Minister Alexandre Silveira believes this tax will create "better fiscal balance" and help make up for the 6.6 billion reis ($1.25 billion) that was lost when the fuel tax was partially suspended by Lula's predecessor Jair Bolsonaro during last year's election campaign.
The oil companies, however, are not happy with the new tax. They feel unfairly targeted and have argued that the tax is a breach of contract since it did not exist when they invested in oil exploration in Brazil. Shell has expressed concern about a measure that was announced "without significant dialogue" and has created "uncertainty about new decisions regarding investments."
Also Read: Brazil's invitation to Uruguay and Paraguay for G20 is ground breaking
The oil companies also worry that the tax could discourage other investors from putting their money in Brazil. This is because it sets a "precedent" that creates legal uncertainty. It also sends a signal to investors that the government may change the rules at any time.
The tax isn't the only thing that has irked western oil companies in Brazil. Lula's administration also suspended approximately $2 billion of oil field and fuel refinery sales that were already arranged and funded, although they had been agreed under the past government.
Why is Lula doing this?
Since the tax is directed towards foreign companies, this will boost the domestic oil companies which will now have an edge in the international market exporting the oil.
Further, the foreign companies would look to collaborate with the domestic companies. Shell and Equinor have already signed collaboration agreements with Petrobras and are not looking to leave the Brazilian oil market despite the introduction of the tax.
However, the tax has provoked the multinational oil companies such as Repsol, TotalEnergies, Shell, Equinor, and Galp to petition a federal court to suspend the tax. These companies are fearful that the four-month tax may become permanent and may lead to loss of revenue for them.
Read more: Ahmed Shehada: The unexpected pawn in US' hands against Brazil
Other Latin American countries, like Argentina, Bolivia, Ecuador, and Venezuela, have made similar moves. In recent years, their governments have increased pressure on oil companies by changing contract terms and licences.
Mexico's President, Andrés Manuel López Obrador, who is an ally of Lula's, ended the competitive oil auctions in 2018 that were a result of the energy reforms from ten years prior. Similarly, in 2020 the government supported the Mexican oil company, Petróleos Mexicanos, in a conflict concerning the authority of an 800-million-barrel oil field that was discovered by Talos Energy Inc. from Houston.
Through this step, Lula has shown the western oil companies, which have been minting billions of dollars, that their honeymoon period in Brazil is over. If they have to be in the country then they need to abide by the Brazilian rules. Further, Lula realises that investors can't look away from Brazil given its prominence in the oil market. Therefore, this oil tax will only facilitate in the development of Brazil's economy and will lead to a road of energy sovereignty.