The Obama Legacy: Africa was overjoyed when Barack Obama was elected as the US President in 2008. The continent was filled with excitement and jubilant crowds flooded the streets to celebrate Obama's rise to power. However, many Africans soon felt a sense of disappointment with Obama's Presidency, and the jury is still out on African legacy of Obama. Today, let's examine why Obama's Presidency may not have been the best thing that happened to Africa after all.
Africa Legacy of Obama
Let's start The Obama Legacy with When Barack Obama became the President of the United States in 2008, the joy and excitement in Africa were palpable. In his speech, referring to his heritage as the son of a Kenyan father, Obama said, "I have the blood of Africa within me. My family's story encompasses both the tragedies and triumphs of the larger African story."
Naturally, Africans had pinned their hopes on Obama and drew immense inspiration from him. Obama, in turn, called on Africans to take their fate into their own hands, shun corruption, and demand accountability from their leaders.
Obama's Libya disaster
However, times changed, and Obama ended up becoming the first US President to bomb an African country – Libya. During his years as the President of the US, he militarized the African continent, and it culminated in a full-scale war in Libya.
The US campaign against Libya marked a watershed moment in African legacy of Obama. Reports suggest that Libya's nationalized oil reserves and plans to use gold as the chief reserve currency in Africa threatened US capitalist penetration in Africa, leading Obama to order the military operation in Libya. Later, he wrongly invoked the UN "Responsibility to Protect" to justify the Libya intervention.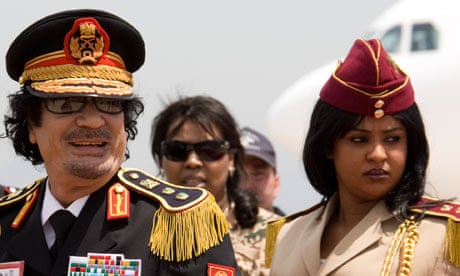 Obama claimed that the military intervention by the US had prevented a massacre in Libya and called on people loyal to Gaddafi to desert him. However, regardless of the justification, it was a military intervention by one sovereign nation into another. Today, Libya is split between two governments – Tobruk and Tripoli-based, and political stability is still a distant dream in the resource-rich country, thanks to America.
Read More: US pins last hope on CIA to "save" Libya
Al-Sisi's brutal regime
Abdul Fattah al-Sisi has been Egypt's president since 2014. Mohamed Morsi's presidency was a flicker of hope for a democratic future in Egypt, which was long dominated by ruthless dictators. However, he was overthrown by Abdel-Fattah-el-Sisi, the field marshal, in a July 2013 coup, which restored military rule in Egypt. El-Sisi was anointed president in 2014 after an alleged sham election and was re-elected for a second term, in which the incumbent's sole opponent had endorsed him.
Read More: What's Behind the Pentagon's Plan to move AFRICOM Headquarters
The US, which otherwise never misses an opportunity to condemn such coups, under the leadership of Obama, resisted calling it a coup because it would have resulted in aid being cut completely. In fact, in 2015, two years after the coup, the Obama administration announced that it was lifting its hold on the supply of military equipment to Egypt, which was frozen when the military took power in Cairo. The White House said President Barack Obama was freeing up the equipment and making other changes to military ties with Washington's long-time ally to support US interests while encouraging Egypt's political reforms.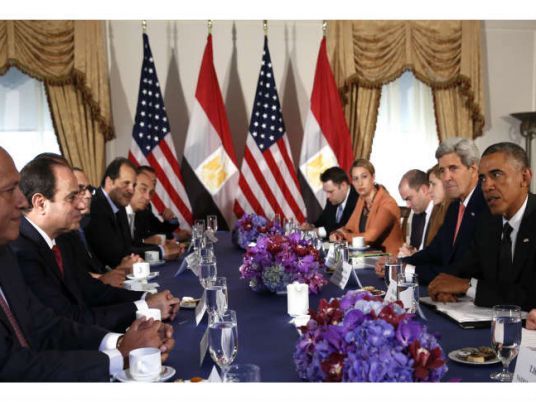 However, human rights activists expressed concern that resuming full military aid would send a dangerous message that human rights were not a priority concern for the US. El-Sisi ruled in Egypt with an iron hand, and according to reports, thousands of protesters have been killed in clashes with security forces, and tens of thousands of people have reportedly been detained in crackdowns on opponents of the government.
Read More: The African anarchy: Brought to You By the US!
The US, under Obama, funded Egypt's regime, disregarding its human rights crisis, a concern that was raised by Egyptian and international rights groups.
The Obama Legacy: Secret military bases in Africa
The US President Obama who hoped to sow peace instead built secret drone bases and military facilities in Africa.  The Obama administration continued and deepened US military involvement in Africa. Further, the scale of military intervention made a decisive jump during Obama's tenure, with a 200 percent increase in military missions during his tenure. For example, Camp Lemonnier in Djibouti became host to 2,000 military personnel, while U.S. Department of Defense staff were assigned to U.S. embassies across Africa, reflecting the enlarged scope of anti-terror activities.
Moreover, under Obama, the Libya bombing campaign by NATO, for example, became a potential model for future interventions and regime change in Africa. There are also reports of the Obama administration escalating the shadow war in Somalia. It intensified a clandestine war in Somalia, using Special Operations troops, airstrikes, private contractors, and African allies in an escalating campaign against Islamist militants in the anarchic Horn of Africa nation.
Read More: The Great African Coup Training Program: Made in the USA
The Somalia campaign is a blueprint of warfare that President Obama embraced and is a model that the United States employed across the Middle East and North Africa — from Syria to Libya — despite the president's stated aversion to American "boots on the ground" in the world's war zones.
Thus, it can be seen that the initial euphoria in Africa over Obama's rise to power did not last for long. Despite family ties to Kenya, Obama did less than his predecessors. With the heightened expectations, Obama failed to meet them in Africa and there has been a lingering sense of disappointment in the continent. Contrary to expectations, African legacy of The Obama is tarnished by his humongous failures and double standards.