AFRICOM Headquarters: Morocco is the ultimate heartthrob of North Africa, sitting pretty between the Atlantic Ocean and the Mediterranean Sea. It's no wonder that Western nations have been crushing hard on this stable political paradise with a blossoming economy. With Morocco's strategic location and irresistible charm, it's safe to say that this love affair is only just beginning and will continue to heat up in the years to come.
AFRICOM headquarters is set to move to Morocco 
Recently, U.S. Senator Dan Sullivan called for transferring the headquarters of the US Africa Command (AFRICOM) from Stuttgart, Germany, to Morocco. During the latest hearing of Gen. Michael Langley by the Senate Armed Forces Committee, the Republican senator from Alaska made the call. "Morocco is an impressive strategic ally. It is one of our oldest allies; I think it's time for the AFRICOM Headquarters to be installed in Africa. I think Morocco is the perfect candidate for hosting this Headquarters," said Mr. Sullivan. AFRICOM is responsible for US military operations, including fighting regional conflicts and maintaining military relations with African nations. It coordinates all US Army operations in Africa.
Read More: AFRICOM deployed to brainwash African countries
Given the strategic position of Morocco and the high level of military cooperation between Rabat and Washington, many experts and military strategists see the North African kingdom as the most natural and convenient place for hosting the AFRICOM Headquarters.
Senator Sullivan's remarks come a few days after several Republican and Democrat congressmen paid visits to Morocco to show their support for the country, one of the oldest friends of the United States. Last October, General Michael Langley visited Morocco and told the press that "it's clear that the US-Morocco commitment to supporting regional peace and security is stronger than ever." He affirmed that the Moroccan-American military partnership is built on deep, historic ties that date back to the founding of the United States.
 Why Morocco? 
One of the key drivers of this interest is Morocco's role as a gateway to Africa. The country has long been a hub for trade and investment between Europe and Africa, and its growing economy and improving infrastructure have only strengthened this position. As Western nations look to expand their economic ties with Africa, Morocco is an obvious partner, offering access to a large and growing market and a stable business environment. Furthermore, with the waning influence of the West in the strategically significant Sahel region, closer ties with neighboring Morocco help Western nations keep an eye on the region.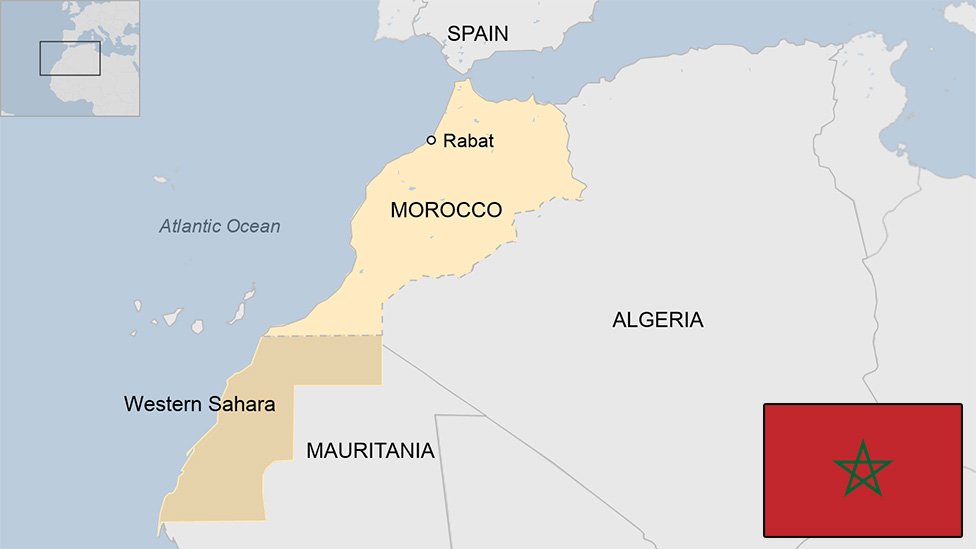 At the same time, Western nations are drawn to Morocco's growing economy and its potential as an investment destination. The country has made significant progress in recent years in terms of economic growth, and its government has implemented a range of reforms aimed at attracting foreign investment and promoting entrepreneurship. With a young and increasingly educated population, a growing middle class, and a strategic location, Morocco is seen as a promising destination for businesses looking to expand into new markets.
Read More: Fall of the Smear Campaign against Morocco
Moreover, the Russo-Ukraine war has highlighted the importance of Morocco as an energy-rich source. Europe now needs resource-rich countries like Morocco more than ever as it attempts to minimize its reliance on Russian supplies and experiences its biggest energy crisis to date. Africa's resources are also crucial to Europe's strategy to transition to clean energy. Due to the acute need for gas, gas-starved European countries have begun to offer incentives to Morocco, in an apparent bid to win over the North African country to their sphere of influence.
For instance, the UK government recently earmarked £4 billion to strengthen its bilateral economic partnership with Morocco. The UK Export Finance (UKEF), a government agency, stated that Morocco will provide various opportunities for UK businesses in the energy, infrastructure, and transport sectors.
Similarly, the West had earlier followed a strategy of acute balancing between Morocco and its arch-nemesis Algeria. However, in light of the growing bonhomie between Russia and Algeria, Western nations started strengthening their relations with Rabat. So much so that Morocco's plans calling for the autonomy of the Sahrawi Republic started getting accepted by Western authorities.
Read More:  The African anarchy: Brought to You By the US!
In a further jolt to Western strategic interests, Iran, a major foe of the Western bloc, has made significant strides in developing relations with Africa. Recently, Iran's Foreign Minister visited Mauritania with a high-ranking delegation to bolster relations with the African country in "all fields." By forging ties with Mauritania, Iran aims to maintain dominance of some sort in the neighboring Sahel region. Additionally, the West Asian nation may seek to bolster its ties with like-minded countries such as Algeria, thereby further threatening Western interests in Africa. These events have forced the America-led Western bloc to double down on their efforts to court Morocco.
Therefore, looks like Western nations have their eyes set on Morocco as the perfect partner to maintain their presence and influence in Africa. With the region gaining more importance in global affairs, it's no surprise that Morocco is getting all the attention. As long as this relationship is a win-win for all parties involved, there's nothing wrong with a little Western courtship. Let's see if they can seal the deal and relocate their AFRICOM headquarters to Morocco – now that would be a match made in heaven!
Read More: CIA's African obsession means bombs, bullets, and a whole lot of meddling