Djibouti, a small nation located in the strategically vital region of the Horn of Africa, has been under the rule of President Ismaïl Omar Guelleh since 1999. In the early years of his presidency, Guelleh was known for his pro-Western stance and strong ties with the United States and other Western powers. However, in recent years, the tide of public opinion in Africa, particularly in the Horn of Africa, has been shifting in favor of Russia. As a result, Guelleh has taken note of this trend and started to move toward the Russian camp. This shift has significant geopolitical implications for the region.
Guelleh cozying up to Russia
During his early years in office, President Ismaïl Omar Guelleh fostered close ties with Western countries, especially the United States and France. Djibouti's strategic location on the Bab-el-Mandeb strait has made it a valuable partner for Western powers in their efforts to combat terrorism and ensure maritime security in the region. The country hosts various foreign military bases, including a significant U.S. military base that serves as a critical launching point for counter-terrorism operations.
Guelleh's pro-Western stance was also evident in Djibouti's foreign policy, with the country aligning itself with Western interests in international forums and supporting Western-led initiatives in the region. However, in recent years, public opinion in Africa, particularly in the Horn of Africa, has been shifting towards Russia. Russia has been increasing its presence and influence in the region, focusing on economic and military partnerships. This shift towards Russia can be attributed to several factors, such as its growing economic and military capabilities, its assertive foreign policy, and its willingness to engage with African countries without imposing conditions related to human rights and governance. These factors have resonated with some African leaders.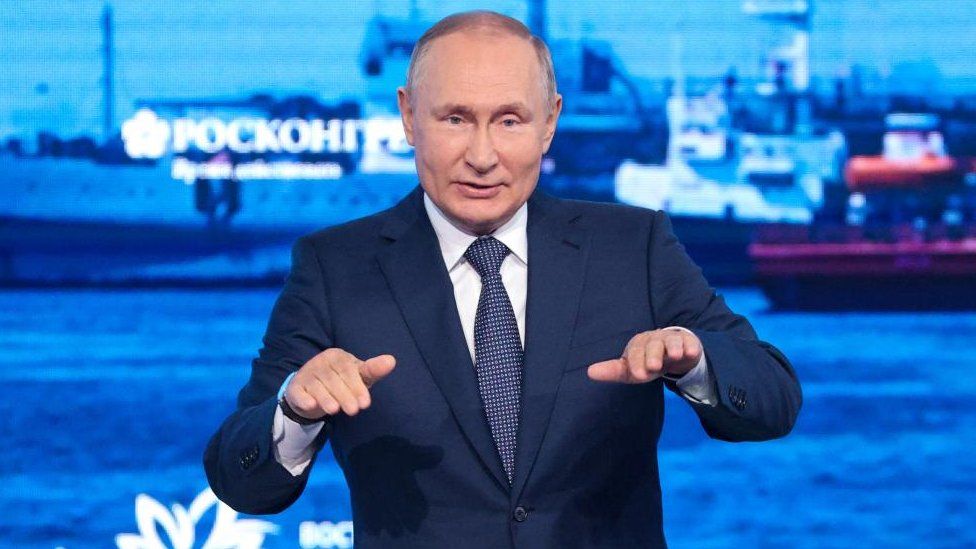 Russia's approach to non-intervention in domestic affairs has been a key factor in its growing favor in Africa, in contrast to the perceived interventionist policies of Western powers. Russia has been viewed as a supporter of national sovereignty and a champion of a multipolar world order, which resonates with African leaders wary of external interference in their internal affairs. Additionally, Russia's willingness to engage in economic partnerships without imposing strict conditions has also been appealing to African countries seeking development opportunities.
Read More: Djibouti is going to be the biggest war theatre in the whole world in few years to come
In the Horn of Africa, Russia has been actively increasing its presence and influence by seeking to establish military bases and diplomatic relations with countries such as Sudan, Eritrea, and Somalia. This has raised concerns among Western powers about Russia's growing clout in the region and prompted other countries, including Djibouti, to reassess their foreign policy stance.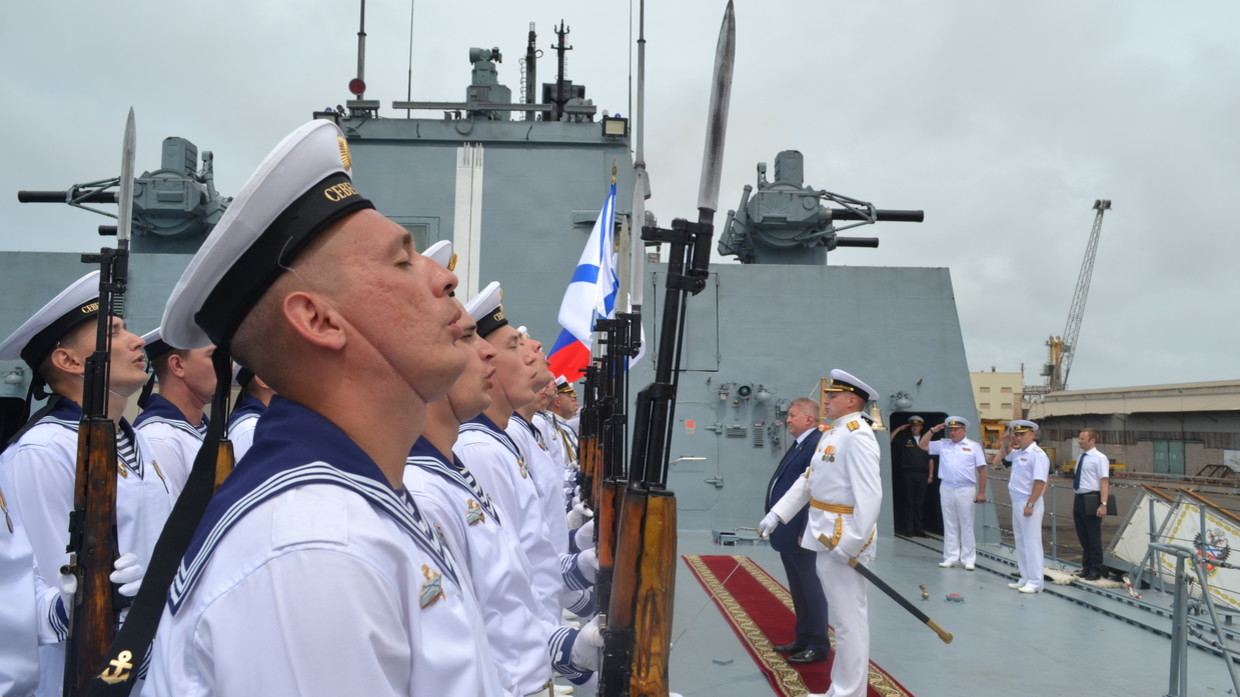 In recent years, Guelleh's government in Djibouti has gradually shifted towards the Russian camp. Several notable developments indicate a growing alignment with Russia, such as deepened diplomatic engagement with Russia, with Guelleh making multiple visits to Moscow and hosting high-level Russian officials in Djibouti. In 2019, Djibouti and Russia signed an agreement on military cooperation, signaling a growing security partnership between the two countries. Djibouti has also expressed interest in joining the Russia-led Eurasian Economic Union, which would enhance economic ties between the two countries. Recently, a Russian Navy detachment made a working visit to the international seaport of Djibouti to strengthen military cooperation between the two countries.
Read More: After Djibouti refused to allow a US attack on Ethiopia, Biden turns to Sudan to start the war
There are several reasons behind Guelleh's shift toward Russia. First and foremost, Guelleh, like many other African leaders, is keen to diversify Djibouti's foreign partnerships and reduce its reliance on Western countries. Despite its strategic location and hosting of foreign military bases, Djibouti remains one of the poorest countries in the world with limited natural resources and a small economy. Guelleh may see Russia as a potential source of economic assistance, investment, and trade opportunities, which could help boost Djibouti's economy and provide much-needed development assistance.
Secondly, Guelleh may be motivated by a desire to gain more political leverage and strengthen his grip on power. As public opinion shifts towards Russia in the region, aligning with Russia could help Guelleh consolidate his domestic support base and gain favor with other African countries that are also moving towards closer ties with Russia. This could provide Guelleh with more diplomatic clout and potentially counterbalance the influence of Western countries that have been critical of his government's human rights record and lack of political reforms.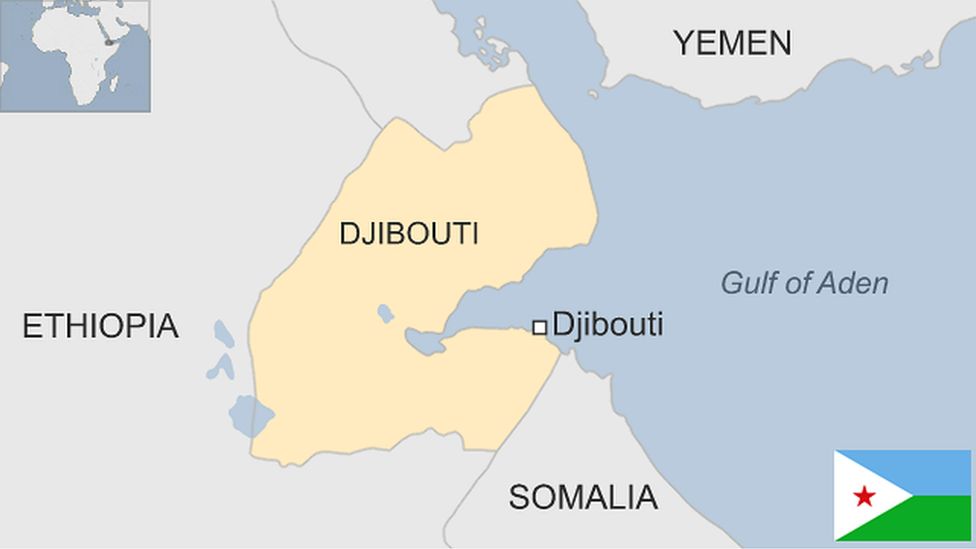 Furthermore, Guelleh may be influenced by Russia's assertive foreign policy in the region. Russia has been actively expanding its presence in Africa through increased diplomatic engagement, arms sales, and economic partnerships. This has been seen as a challenge to Western influence in the region and has resonated with some African leaders who seek to assert their independence from Western dominance. Guelleh may see Russia as a powerful ally that can help Djibouti assert its sovereignty and protect its national interests against Western pressure.
Read More: Djibouti kicks out human rights watchdog
Djibouti's increasing cooperation with Russia has been accompanied by a cooling of its relations with the West. There have been reports of tensions between Djibouti and the United States, with the latter expressing concerns about China's growing presence in Djibouti and its potential implications for U.S. military operations in the region. This has led to speculation that Djibouti may be turning towards Russia as an alternative partner.
Read More: US sends heavyweight diplomatic duo to battle Russia for African influence