In the realm of the European Union, Madame Ursula reigns supreme. Her words are law, and to cross her is to face certain doom. Even EU President Charles Michel, once secure in his position, now faces the possibility of being cast out.
In this world of power and politics, it is clear that those who would challenge Madame Ursula do so at their own peril. Ursula Von Der Leyen has been known to challenge political leaders with straight warnings. If one remembers, Ursula Von Der Leyen had challenged Italy's Meloni that if she goes against the so-called European values, she will get punished with tools.
However, because Italy is not Brussels, Ursula failed to create immense pressure on Rome. But, Brussels is her terrain and she has loyalists and like-minded people there who agree with her on almost every word she says.
Except for one guy. The former Belgian PM and current EU President Charles Michel. This is no hidden fact that Charles Michel and Ursula Von Der Leyen have been at odds on numerous occasions. The rivalry between the two is one that has been brewing for some time.
As President of the European Council, Michel has been a key player in shaping the European Union's policies and direction. Meanwhile, von der Leyen, as President of the European Commission, has been working to implement these policies and drive forward the EU's agenda.
However, tensions between the two leaders have increased recently due to disagreements on topics like the purchase and distribution of vaccines, relations with China, and the EU's response to the migrant crisis. These distinctions have sparked a sense of competition between Michel and von der Leyen, who are both attempting to assert their dominance and control over the course of the EU.
Recently, Ursula Von Der Leyen and French President Emmanuel Macron were on a visit to China. There Leyen was singing praises of China while Macron was pushing the agenda of the European world order. Ursula didn't appreciate Macron's statements, but Charles did.
Charles approves the idea
According to a media report by Politico, Charles Michel has agreed with Emmanuel Macron's statements of 'strategic autonomy' to push away from the US.
According to European Council President Charles Michel, there is an increasing trend among European leaders to support French President Emmanuel Macron's call for "strategic autonomy" from the United States. Michel's comments came amidst controversy surrounding Macron's remarks that Europe should not be "America's followers." However, Michel suggested that Macron's position was not an isolated one, as many EU leaders shared his views.
Speaking to the French television program La Faute à l'Europe (in collaboration with POLITICO), Michel stated that compared to a few years ago, there has been a significant advancement toward achieving strategic autonomy. This change reflects a growing commitment among EU leaders to uphold Europe's independence and advance its interests on the international stage.
The comments made by Michel drew attention to the ongoing discussions within the EU about the continent's relationship with the US and how much European nations should rely on American assistance. It is unclear how Macron's call for strategic autonomy will affect the EU's future policies and relations with other world powers. However, the idea is gaining support among European leaders.
In all honesty, Michel is not entirely wrong; in recent years, there have been many instances of European leaders being seen berating or humiliating China. Hungary recently told the US that it will prioritise its own interests over kowtowing to the Western agenda, while several German, French, and even Italian politicians chastised the US for driving the EU into anarchy.
So, yes, there is a perception that the EU risks harm by toeing the blind line of the US, China, or even Russia. However, the Ursula Loyalists firmly disagree. Many of the umbrella organization's leaders despise Michel and his viewpoints and are steadfastly supporting Ursula's vision of a Vassaled Europe.
Read More: UK has got a godsent opportunity to still stay afloat
The Michel loathers
EU President Charles Michel is constantly being lambasted and criticized by EU loyalists. It wouldn't be wrong to say he is deliberately being targeted.
The greatest example is Danish PM, Mette Frederiksen. As per Mrs. Fredriksen, Michel is absconding from the job and not taking any firm stance on the European agenda.
Numerous diplomats, former and present Council officials, and representatives of national governments within and outside the EU were interviewed by POLITICO; the majority of them requested anonymity so they could speak freely in the politically charged capital of the EU.All of the EU diplomats view Michel as a weaker man sitting in the top position. While Michel maintains his supporters, a portrait of a politician who rose quickly to the top of his nation's politics has emerged.
However, this politician now finds himself alone at the top of the European Council, with a deteriorating relationship with the national governments he is supposed to represent. Due to his peculiar statements and his rivalry with Ursula.
"With aspirations grand, both Ursula von der Leyen and Charles Michel hold themselves as the epitome of Europe's leadership," lamented a former senior Council official.
The relationship between the dynamic duo has soured to a point of dysfunction. While their relationship was never cosy, it reached a dramatic low following Michel's clumsy gaffe during a visit to Ankara in 2021. Seizing the only available seat next to the Turkish president, Michel left von der Leyen standing, visibly flustered.
The top two officials of the bloc have been working hard to patch up their relationship despite their high positions, which has led to a noticeable avoidance of one another rather than cooperation. The Commission and Council are at odds over the date of the upcoming EU-China summit, which has widened their recent divide over China policy.
Von der Leyen has pushed for a U.S.-EU summit to take place before any meetings with China, but Michel's position is less clear. Von der Leyen's close friendship with U.S. President Joe Biden has become a contentious subject because she has met with him twice at the White House while Michel has not yet been extended a similar invitation, which has exacerbated the conflict.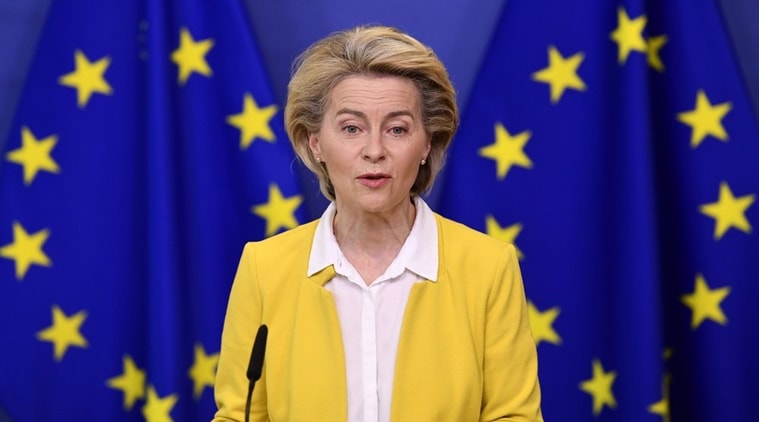 Read More: EU's two biggest leaders point their guns at each other 
Charles Michel's pragmatic approach to policy making sets him apart from those who blindly follow Western agendas, marking him as an individualist within the bloc.
In terms of diplomatic finesse, Michel outshines Ursula von der Leyen, but for the clandestine establishment that pulls the strings, his uniqueness is deemed unacceptable. Consequently, Michel finds himself ousted from von der Leyen's EU, despite his invaluable contributions. This very trait has led to his deliberate isolation and marginalization ahead of Charles' 2024 re-election.
Therefore, it seems that Charles Michel will eventually be sidelined from the European political scenario and Ursula von der Leyen will once again promote the malicious agenda of the West which has pushed Europe into an unending diplomatic and political doom.