Kenya is taking measures to ensure that British soldiers cannot get away with committing crimes in Kenyan territory. The country is exercising its sovereignty by amending an old agreement with Britain to protect its interests.
Ruto shuts down the British troops
According to a report, Kenyan MPs have voted to amend a defense agreement with Britain due to allegations that troops training there have committed serious crimes. This essentially means that British soldiers can now be tried for murder and other serious offenses committed against Kenyans in Kenya. This move comes after a lack of progress in obtaining justice for the 2012 murder of a young woman in Kenya, allegedly by a British soldier. This case is related to Agnes Wanjiru, who disappeared after being seen leaving a Kenyan bar with British soldiers.
According to reports, the 21-year-old's body was discovered in a septic tank at a hotel almost three months after she disappeared, and to this day, no one has been held accountable for her murder. In addition, allegations of a cover-up were reported by the Sunday Times in October 2021, after which the UK defense ministry insisted that it has been collaborating with the Kenyan authorities in the investigation.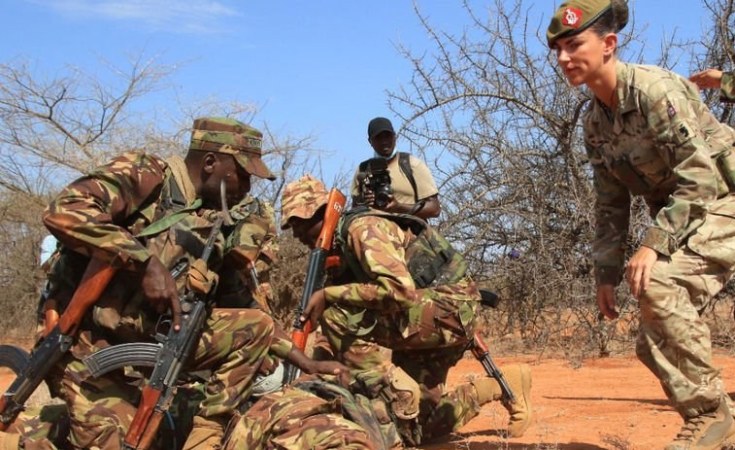 Recently, the UK defense ministry reaffirmed this message in a statement, stating that the Defence Serious Crime Command and Unit are actively collaborating with the Kenyan Police Service to support their investigation, where appropriate.
Read More: Willliam Ruto's 'Kenya First' initiative beats the living daylights out of UK
Although the amendment that was passed does not apply retrospectively, meaning that it would not significantly impact how the Wanjiru case is handled, the Chair of the Kenyan Parliament's Defence Committee, Nelson Koech, expressed optimism that the amendment would prevent a case like Agnes' from happening again. He added that the change would ensure that if such an incident occurs again, Kenya would have a quicker local mechanism to hold the perpetrators accountable.
The controversial defense agreement was initially proposed in 2021 under former President Uhuru Kenyatta, but its parliamentary ratification was delayed due to a presidential election and local objections to the agreement. The amended deal will now be sent to the Kenyan Ministry of Defence for further negotiation with their British counterparts.
In any case, Kenya has been compelled to take action to secure the interests of its people. It remains to be seen what the results of the negotiations with Britain will be.
Read More: Kenya's pre-emptive strategy to retain its 'Big Brother' image