A new buzzword has arrived in the market – NATO sea. Its growing prevalence is leaving geopolitical experts scratching their heads. But, as we know, it presents a looming peril for Russia, heralding a potential next-gen Water dispute.
The most extensive backdrop for Russia amidst the Ukraine war is that Russia failed the expansion of NATO borders. With the addition of Finland to the esteemed roster of the NATO security alliance, the borderlands shared between the alliance and Russia have now doubled, marking a historic moment of geopolitical significance.
The solemn ceremony began with the Finnish foreign minister handing the US secretary of state the accession document, who proudly announced Finland as a member. The Finnish flag, distinguished by its immaculate white and brilliant blue hues, was raised to join a circle of thirty other majestic flags in front of NATO's gleaming new headquarters amid the glorious radiance of the sun.
The inclusion of Finland in NATO represents a significant setback for the unstoppable Vladimir Putin, who, prior to his extensive military intervention in Ukraine, repeatedly expressed his displeasure with NATO's expanding domain.
As the US Secretary of State Antony Blinken noted, Putin's aggressive behaviour towards his neighbour ultimately backfired and produced the exact result he had intended. Finland is now officially the 31st member of NATO.
Russia's efforts to stem the tide of NATO expansion have been for naught, as the Western powers now gleefully celebrate their victories on Moscow's doorstep. And yet, a new player has emerged on the NATO stage, a visionary dreamer with bold ideas to exacerbate the tensions even further.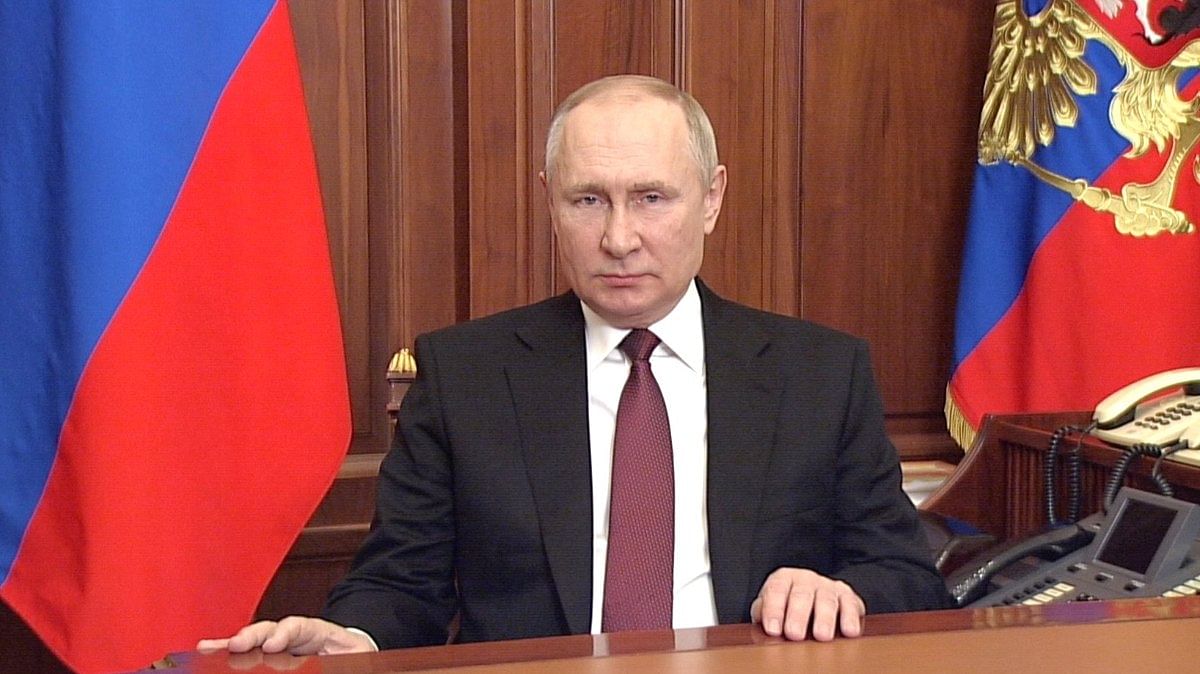 Restart the NATO sea mission!
Ukraine never fails to enter and enthral us with its political manoeuvrings and strategic visions! As Finland joins the ranks of NATO membership, Ukrainian Foreign Minister, Dmytro Kuleba, has put forth a bold and intriguing demand to the West.
Reportedly, in a virtual address to a conference on Black Sea security, Kuleba called for a comprehensive security network to be established for all nations in the region that feel threatened. He implored the West to turn the Black Sea into a "Sea of NATO" i.e. a bastion of security and stability for all.
It means a water terrain, with exclusivity to only NATO members. Kuleba also stressed that the West currently has no consistent Black Sea strategy, while Russia had always pursued an aggressive and expansionist agenda.
Surprisingly, the conference on Black Sea security coincides with the first anniversary of the sinking of the Moskva, the flagship of Russia's Black Sea fleet. Amidst conflicting reports of an explosion onboard and a missile strike by Ukrainian forces, Kuleba emphasized the importance of peaceful and law-abiding countries being able to freely traverse the shared sea without fear of Russian aggression.
The phrase "Sea of NATO" has been around for a while. It's not something newly coined, but recently its importance and emphasis have increased.
If one recalls, Finland and Estonia had made a very similar demand back in August 2022. The members of NATO wanted to designate the Gulf of Finland as a "NATO internal sea." According to ERR, Finland and Estonia had combined their coastal missile defence systems, enabling the nations to block Russian warships from entering the Gulf of Finland if necessary. Hanno Pevkur, the defence minister of Estonia, has also endorsed the plan.
Former minister Pevkur had agreed to integrate the defence systems of the two countries and exchange vital information. "The range of Estonian and Finnish missiles exceeds the width of the Gulf of Finland," Pevkur said.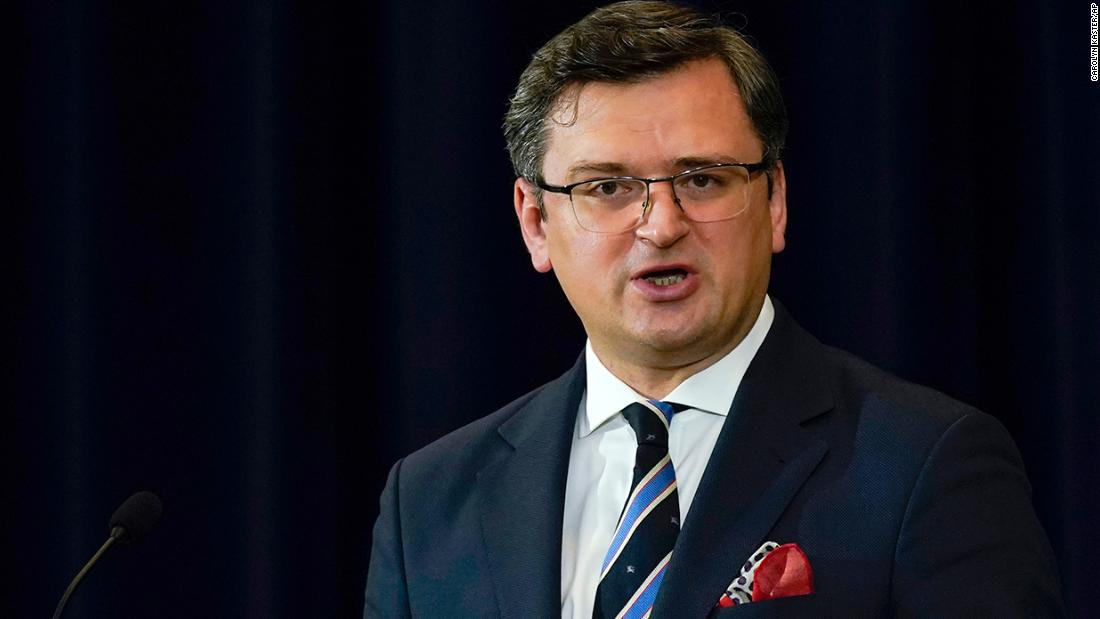 The Gulf of Finland is a key strategic location in the Finnish Sea. Just 45 kilometres of the sea separate the two countries at their narrowest point and 120 kilometres at their broadest. Furthermore, it is the only way through which Russian ships could enter St. Petersburg.  This is also the case with the Black Sea. Russia needs to use the black sea to enter its port of Novorossiysk.
Read More: NATO and EU's ignorance of Black Sea has cost it heavily
Target? Russian trade!
There have been two strong calls to turn two important Russian waterways into a NATO sea. Truly an odd request. But what will NATO actually gain by making both seas part of its exclusive territory?
Well, that's a serious blow to Russian exports. Russia has been forced to look into novel means of transport alternatives in order to export its oil to the market as a result of the imposition of western sanctions.
The Black Sea and the Gulf of Finland have now been used by the nation as important new waterways for the transportation of oil. While the Gulf of Finland route allows Russia to export oil to Northern Europe, the Black Sea route offers a quicker and more direct route to Mediterranean ports.
Western media reports have often noticed and stressed how Russia is outgunning Western sanctions using these trade routes and this is eventually turning into more profitable deals for Russia despite sanctions.
Read More: NATO's plan to block Russia's access to the Gulf of Finland has a Kaliningrad-size loophole
Moreover, turning the Black Sea and Gulf of Finland into NATO-controlled waters could have significant implications for Russia's military capabilities. Currently, these bodies of water serve as important strategic waterways for Russia as it also allows naval access to the Mediterranean and the Baltic Sea.
However, if these areas get under NATO control, it would limit Russia's ability to move troops and supplies by sea, potentially hampering their war efforts. Furthermore, it would provide NATO with greater access to the region, allowing them to more effectively monitor and respond to Russian military activities.
Undoubtedly, this would increase the tensions between NATO and Russia. But we certainly live in interesting times, don't we? Prior to this, Russia's only concern was to halt NATO's border expansion, which ultimately seems to be having the opposite effect. A battle for water is now pounding on the doors as well.
We continue to be fascinated and intrigued by the geopolitics of the Black Sea region because of the intricate interactions between history, power, and ambition. One thing is certain, though: at this point in time, it seems like the world is a long way from returning to normal.