Everything comes full circle, and Zelensky's fate is no exception. But who will be the one to bring about this fate? NATO? Russia? No, it will be the angry and embittered Ukrainians themselves.
In 2019, Volodymyr Zelensky, a comedian and actor with no prior political experience, captured the hearts of his fellow Ukrainians, who saw him as a refreshing change from the country's traditional political establishment. His outsider status and unconventional approach resonated with the people, and he campaigned on a platform of transparency and accountability, promising to tackle corruption and improve the economy.
Once in office, Zelensky made good on his promises, launching sweeping reforms and taking on entrenched interests. He proved himself to be a tireless worker, often portraying himself as a president working late into the night and responding to citizens' concerns on social media.
Zelensky's presidency was a reminder that genuine political change is possible, even in countries with a long history of corruption and dysfunction. He was respected and admired for his efforts to bring about positive change in Ukrainian politics.
After Ukraine's tumultuous and devastating struggle with war, the world came to acknowledge the immense contribution of the country's leader to the war effort. His strong leadership and unwavering determination were widely applauded, earning him widespread acclaim. However, in just one year, the Ukrainian leader's once-glowing charm has been washed away. Even his valiant battle against Russia fails to justify NATO's false praises for Zelensky's efforts.
The Ukrainian landscape is now barren and desolate, and its people are living like refugees in Europe. The once-beloved leader has become a tyrant, a figure of authoritarian power whose actions have provoked discontent and anger among his people. These are not mere opinions, but the sentiments of the many Ukrainians who are now planning a massive protest against Volodymyr Zelensky.
The revenge-baying Ukrainians
According to a media report by Politico, Ukraine could soon be facing another Euromaidan protest, this time against President Volodymyr Zelensky. There is a rising tide of discontent against Zelensky's government in Ukraine, and reports of brewing unrest in Kyiv suggest a looming sense of impending protest.
One Ukrainian, a 38-year-old mother-of-one, expressed her concerns about the potential for another Maidan to emerge, as she sat in a café overlooking Kyiv's Independence Square, where the protests of nearly a decade ago toppled the despotic Yanukovych, a puppet of Putin. Her partner is currently serving as a combat doctor in Bakhmut.
These concerns were shared by a former Ukrainian cabinet minister, who spoke candidly about the likelihood of another revolution. Though he chose not to be named, like many other lawmakers, reformers, and civil society leaders, he expressed his worries about the rapid onset of change driven by the people's impatience for progress. "This war has triggered great hopes, and people will be very impatient for change," he said. "They will want money, justice, and the completion of the reforms they demanded back in 2014, and they will want them quickly."
Navigating these post-war waters would prove arduous for any leader, but for President Zelensky, it would be especially challenging. His autocratic tendencies have alienated him from the people, rendering him part of the problem.
While Zelensky had once enjoyed a towering approval rating of 84 percent, second only to that of the army, his popularity plummeted shortly after his election in 2019, when he was hailed as the "president of the people" championing their interests against the ruling elite and the wealthy. Seasoned observers had always stressed that this adulation may merely be a passing fad, a fleeting sentiment that would dissipate as soon as the existential threat recedes.
Unfortunately, his popularity plummeted shortly after his election in 2019, when he was hailed as the "president of the people," championing their interests against the ruling elite and the wealthy.
Read More: Zelensky's Ukrainian International Legion is the scam of the decade
Alas, the reality of governance has proven to be far more challenging than the world of entertainment. His efforts to shake up the establishment, dismiss a reform-minded prime minister, and appoint his friends and former business partners to his government drew swift criticism from his erstwhile supporters.
Moreover, his anti-corruption drive, once a cornerstone of his platform, made little headway, leading to accusations of ineffectiveness and frustration. As the war broke out, Zelenskyy sought to rally his people by issuing presidential decrees and wielding his executive powers. However, he was accused of flouting laws, and his opponents saw his actions as increasingly autocratic, motivated by a desire to disrupt his political rivals rather than combating Russian aggression. Nevertheless, people supported him as he was in the midst of a war.
Lowest approval in decades
Zelensky's approval rating has not been updated since June 2022, and his recent actions demonstrate why he isn't doing so. For now, political rivals have decided to hold off on criticizing Zelenskyy's prewar performance. However, as the war continues in a stalemate, questions have started to emerge about the circumstances that led up to it. Why did Zelensky ignore the dire intelligence reports coming from the West? Why did he fail to prepare Ukraine for the Russian invasion?
Even though these inquiries are typically saved for post-conflict investigations, they are already being asked on a daily basis in Kyiv. Zelensky's decision to downplay the warnings of an impending attack, citing concerns about public panic and economic collapse, has been met with a wave of public criticism. It's a difficult situation, to be sure, but some argue that transparency and honesty are the best policies in times of crisis.
Moreover, Zelensky's methods for mobilizing Ukrainians for war have come under scrutiny. Reports suggest that the Ukrainian army was ordered to conscript civilians off the streets and send them directly to the battlefield. Such tyrannical approaches are understandably concerning to many, and it's important that the Ukrainian government respects the human rights of its citizens.
Read More: Zelensky plays the ultimate prank on Biden with a $400m scandal
Furthermore, corruption allegations have plagued Zelensky since he assumed office in 2019. High-profile scandals involving cronyism, embezzlement, and abuse of power have shaken the administration. Recently, there have been reports of Zelensky personally siphoning off $400 million, leaving Western allies bewildered.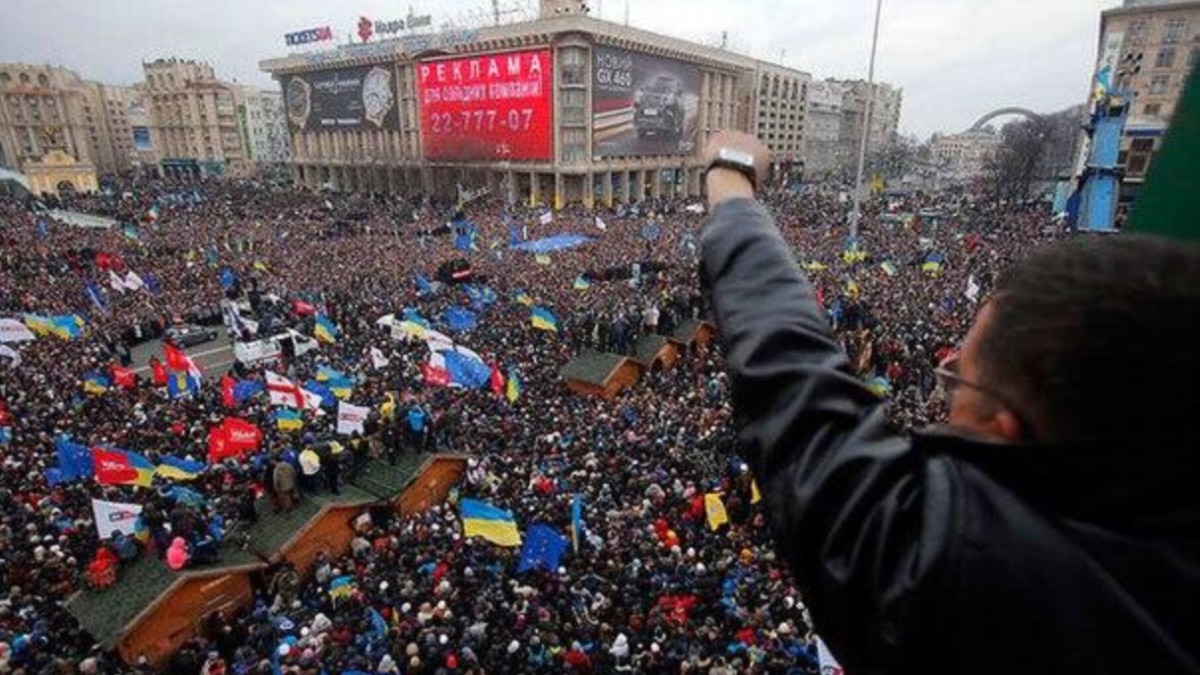 The situation is undoubtedly complex and difficult, and the people of Ukraine deserve leaders who are transparent, ethical, and accountable. It's possible that new Euromaidan protests could arise as Ukrainians seek change and demand better from their government.
Read More: A strategic Pentagon leak seals the fate of Volodymyr Zelensky
The hopes of the Ukrainian people were once high for Zelensky, anticipating him to be their champion and leader. However, his tenure has proven to be a time of great disappointment and failure, shrouded in darkness and despair. Ukrainians are rightfully disheartened by the turn of events.
Now, Ukrainians are returning home. It is time for them to take action and reclaim their nation from this tyrant who has wrought havoc on their beloved land. With determination and resolve, they must come together to cast out the darkness and bring back the light to their beautiful country.
The path ahead will not be easy, but the resilient and strong people of Ukraine will not rest until they have removed the one who has caused such devastation. It is time for a new era, one of hope and progress, where the Ukrainian people can flourish and thrive once more.