David's Sling: Behold, Finland! If mischief you sow, Netanyahu is the one to rein you in. Your cunning strategy appears to be understood by Jerusalem and now, Netanyahu is here with a superior strategy to thwart your aspirations.
After the war in Ukraine, the world has become divided into many different aspects. Everyone has a special set of opportunities and difficulties. Israel and Finland's relationship is one of these that has recently attracted media attention. Despite their geographic separation, these two countries have a relationship that dates back many years and is based on respect and cooperation.
However, the divergent positions they have taken on the Ukrainian crisis have recently put their relationship to the test. Finland has chosen to support Ukraine, ending its long love of neutrality, whereas Israel's venerable government has been outspoken about its passivity towards Ukraine. As a result, there is some tension between the two countries, with each side looking for justification and acceptance.
Despite mounting pressure from both internal and external sources, Netanyahu has maintained Israel's nonaligned stance on the ongoing war in Ukraine, with a view to safeguarding the nation's immediate regional interests.
Following his return to the Prime Minister's office in December 2022, there were expectations that Netanyahu would alter Israel's position on the Ukrainian crisis. However, Israel has so far refrained from providing Kyiv with lethal weaponry, imposing economic sanctions on Russia or breaking off political dialogue with the Kremlin during the course of the conflict.
After US' pressure, Netanyahu did agree to assist Ukraine, but no stringent action has been taken till now. Israel keeps itself away from the drama but Ukraine and NATO allies are eager for Israeli assistance as it could severely hamper Russia's advances in Ukraine.
Israel has one of the best missile defence systems. With the Iron Dome and David's Sling being two of its most advanced systems, Israel has become a global leader in missile defense technology. While David's Sling is made to stop medium-range missiles, the Iron Dome system is made to stop short-range rockets and artillery shells.
Both systems have successfully intercepted real-world threats; the Iron Dome has stopped thousands of rockets fired into Israel from Gaza, and David's Sling has stopped Syrian surface-to-surface missiles. Israel has shown its commitment to safeguarding its citizens from potential threats by continuing to invest in missile defense technology.
NATO allies know that Israel won't give the defense directly, so they devised a channeling plan.
Finnish deal with Israel
Just a day after joining the NATO alliance, Finland made a stunning announcement: it would be purchasing the US-Israel David's Sling long-range air defense system, for a price of €316 million (US $345 million). This bold acquisition is expected to raise the stakes in Russia's neighborhood to new heights.
Outgoing Minister of Defense Antti Kaikkonen declared, "With this purchase, the Finnish Defense Forces will gain a new capability to intercept targets at great altitudes. We remain steadfast in our commitment to the long-term development of Finland's defense capability, particularly in the face of a shifting security landscape."
With a significant uptick in Russian military activity along its border, Helsinki's decision to acquire the cutting-edge David's Sling air defense system is both timely and strategic. Currently, this technology is solely operated by the Israeli Defense Forces, and Finland's acquisition would require approval from the United States.
But, there is another aspect to the story. It is also highly likely that Finland could transfer this defense system to Ukraine without any hassle or objection. Netanyahu precisely understands this and guess what, it looks like he has already pulled out his hands from the deal.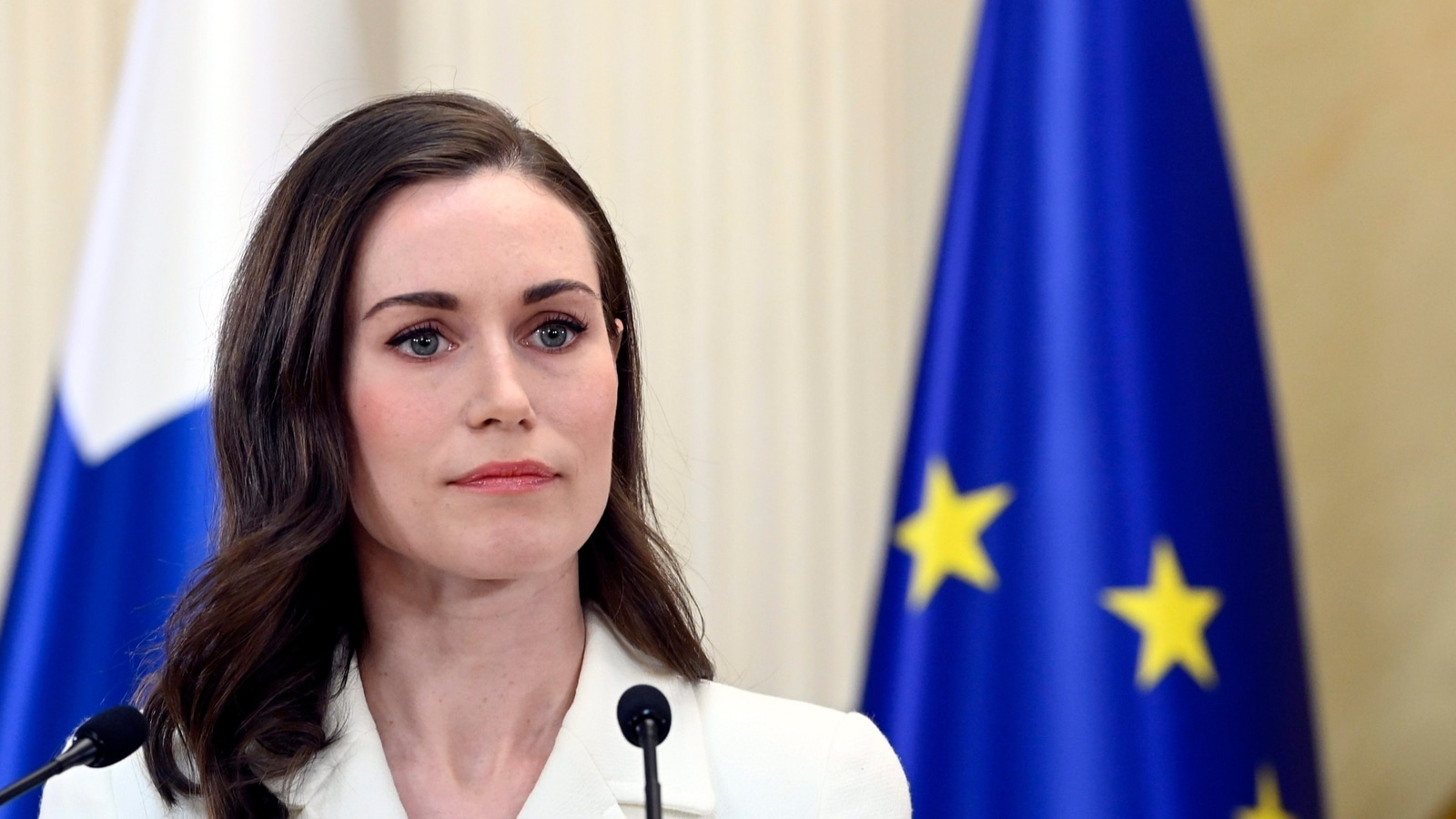 Read More: A strategic Pentagon leak seals the fate of Volodymyr Zelensky
Sudden objection?
According to a media report by Euractiv, Finland is suddenly demanding guarantees from Israel on missile system deliveries.
With Israel's decision to deny arms supply to Ukraine, Finland is suddenly taking extra measures to safeguard their supply chain, resulting in the inclusion of delivery guarantees in their procurement contract with Israeli manufacturer Rafael Advanced Defence Systems.
Although such alignments are not commonplace, this step has been taken to mitigate any potential crises that may arise. Frans Peltonen, an expert from the Defence Ministry, clarified that the inclusion of delivery guarantees was not a result of the tense political situation in Israel, but rather a measure to ensure the seamless delivery of systems.
Read More: EU admits defeat to Russia…. hands over frozen assets
Netanyahu at the Job!
The weapon system is yet to be delivered, yet Netanyahu's firm stance against Ukraine is causing headaches within the Western allies. Israeli Prime Minister Benjamin Netanyahu said he believes the Ukraine-Russia war will last "for a while" before the two sides decide to seek mediation, but reiterated his willingness to help stop the "carnage."
Netanyahu's anger towards NATO can be felt in his words and actions. He has been vocal about his displeasure with the Biden administration's decision to re-enter the Iran nuclear deal, which he sees as a threat to Israel's security.
Similarly, his frustration with NATO's lack of action towards Iran has been palpable. Yet, this is a stupid measure and a dream if NATO allies had a bee in their bonnet that Israel will assist Ukraine.
Netanyahu developed a geopolitical bond with Russia. Netanyahu had long argued that only because of his personal relations with Putin, Israel kept away from clashing with Russia in Syria, where both their militaries operate.
Read More: Biden's imminent fear- Netanyahu will gift American stockpile to Putin
This is the reason why Finland is running helter skelter and demanding securities whereas Israel has kept a complete schtum. Netanyahu's anger towards the Biden administration and NATO can also be felt, as he believes their actions threaten Israel's security. The recent acquisition of the David's Sling air defense system by Finland, which could potentially be transferred to Ukraine, has further complicated the situation. Despite this, Israel's commitment to safeguarding its citizens from potential threats through its missile defense technology remains unwavering.
Therefore, it remains to be seen how the situation between Israel, Finland, and Ukraine will unfold, but one thing is for sure – Netanyahu is at the job to ensure Israel's interests are protected.