It is a sad day for Ukraine and its citizens. After months of fighting against Russia, Ukraine is now set to become a political and economic colony of Russia and China, respectively. 
The Russian-backed forces have almost won the war in Ukraine, and a pro-Russian government looks likely to be established soon. This means that the country will now be under the control of the Russian government, with no say in its own affairs. This is a particularly bitter pill to swallow for the citizens of Ukraine, who have long hoped for a better future for their country. Unfortunately, the current political situation has ensured that this is not to be. 
Officials from Ukraine have long urged Beijing to use its clout in Russia to aid in putting an end to the conflict. Zelensky had often requested to talk with or meet with Xi, including following the Chinese president's recent visit to Moscow to meet with Russian President Vladimir Putin.
On Wednesday, April 26, Chinese President Xi Jinping and Ukrainian President Volodymyr Zelensky spoke on the phone for the first time since Russia invaded Ukraine last year.
"I had a long and meaningful phone call with [Chinese] President Xi Jinping," Zelenskyy tweeted.
Read More: Forget Ukraine, a Europe-China war is now simmering
"I believe that this call, as well as the appointment of Ukraine's ambassador to China, will give a powerful impetus to the development of our bilateral relations," he added.
Zelenskyy's spokesman, Sergii Nikiforov, said in a Facebook post that the discussion lasted for almost an hour, adding that he would reveal details later.
At the time of publication, no information had been released about the precise content of the conversation.
The workings of Ukraine's new administration are undoubtedly being discussed, and Zelensky must have asked Beijing to maintain his position as president.
What makes matters even worse is the fact that it is not only the political aspect of Ukraine that is now at the mercy of Russia. With Russia taking control of the country, the economic resources of Ukraine will now be subject to the whims of Russia's so-called "iron brother," China.
Read More: China asks EU to accept defeat in the Russia-Ukraine war
With a reserve of 34 billion tons, Ukraine has the second-largest coal reserves in Europe and the seventh-largest in the world. This will give China access to an immense amount of resources, and it is likely that the country will take control of the coal reserves, using them to further its own economic interests.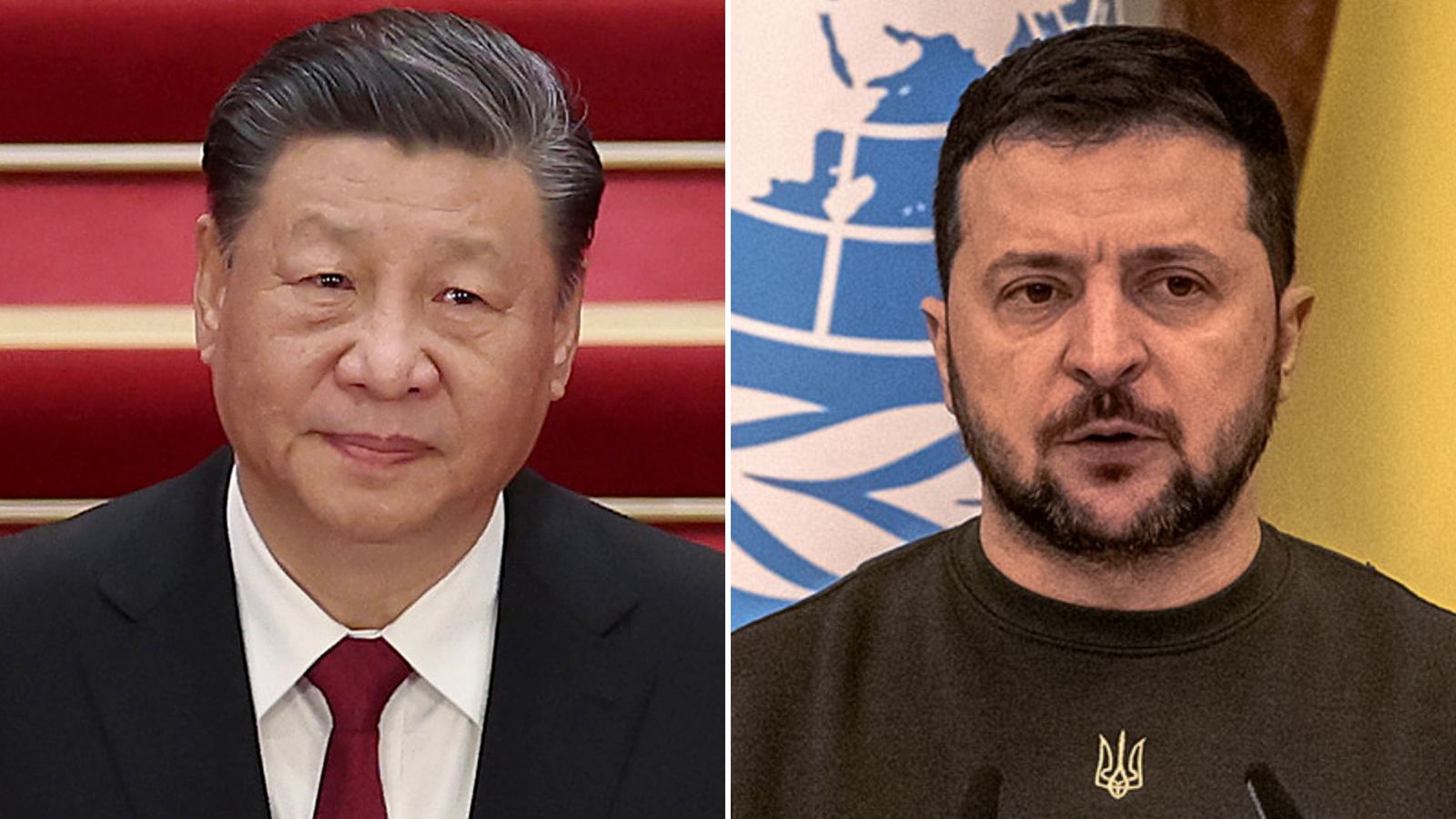 In addition to this, Ukraine also has a large amount of gold in storage, with 36 tons of gold reserves in storage, according to the World Gold Council. This gold reserve makes Ukraine an attractive target for Russia and China, and it is likely that the two countries will take control of the gold reserves for their own purposes. 
Perhaps even more worrying is the fact that Ukraine also has the largest uranium deposit in Europe, accounting for 1.8% of the world's uranium deposits. This will give China access to a potentially valuable resource, and it is likely that China will take control of the uranium deposits to further its nuclear game. All of this means that Ukraine is now not only a political colony of Russia but also an economic colony of Beijing. 
So, as things continue to unfold, Ukraine's future looks dark at the hands of Beijing, as Beijing is most likely to capture all the resources of Ukraine very soon and convert it into an economic colony.