Alliances and rivalries can blur the borders between truth and deception in the complex arena of geopolitics. The protracted war between Russia and Ukraine has provided a platform for world countries to assert their might. While it was commonly assumed that the West, led by the US, unambiguously supported Ukraine in its fight against Russian hegemony, new findings have turned this narrative on its head. Surprisingly, it appears that the European nations, which claimed to be unified against Russia, were secretly assisting the exact country they appeared to resist. Prepare to be surprised.

The West's Position Towards Russia
Throughout history, the West has positioned itself as a staunch opponent of Russian expansionism. With the outbreak of the Ukrainian conflict, the world witnessed a surge of Western support for the suffering country. It was widely assumed that any struggle against Russia would serve as a rallying call for the West. However, as the phrase goes, "the truth will set you free" – or, in this case, leave you perplexed.
European nations, eager to satisfy their ostensible overlords in the US, joined the chorus of support for Ukraine against Russia. But what if this show of patriotism was only a charade? Recent disclosures reveal a hidden reality that calls our perceptions into question. Far from being Ukraine's staunch supporters, European governments were secretly assisting Russia all along. 
The 'Ghost Trade' revealed
It has recently been revealed that over $1 billion in sanctioned EU exports inexplicably vanished en route to Russia's commercial partners. This mysterious flow of "ghost trade" is thought to have aided Vladimir Putin's wartime economy. Commodities destined for Central Asian countries were secretly redirected to Russia, circumventing export rules and raising questions about the European Union's involvement. The EU recognised several items as having possible military or intelligence use, making their covert transfer even more concerning.
Public data analysed by the Financial Times found that only about half of a $2bn sample of controlled "dual use" items shipped from the EU actually reached their stated destinations in Kazakhstan, Kyrgyzstan and Armenia.
"Where else could it go?" asked Erki Kodar, Estonian minister for sanctions. "Why would those countries suddenly need those goods at this time? Who needs those goods the most in the region? It's obviously Russia."
The items were dispatched in 2022 after Russia's full-scale invasion of Ukraine, when sensitive EU trade with Kazakhstan, Kyrgyzstan and Armenia — three ex-Soviet states now in an economic union with Russia — surged to unprecedented levels.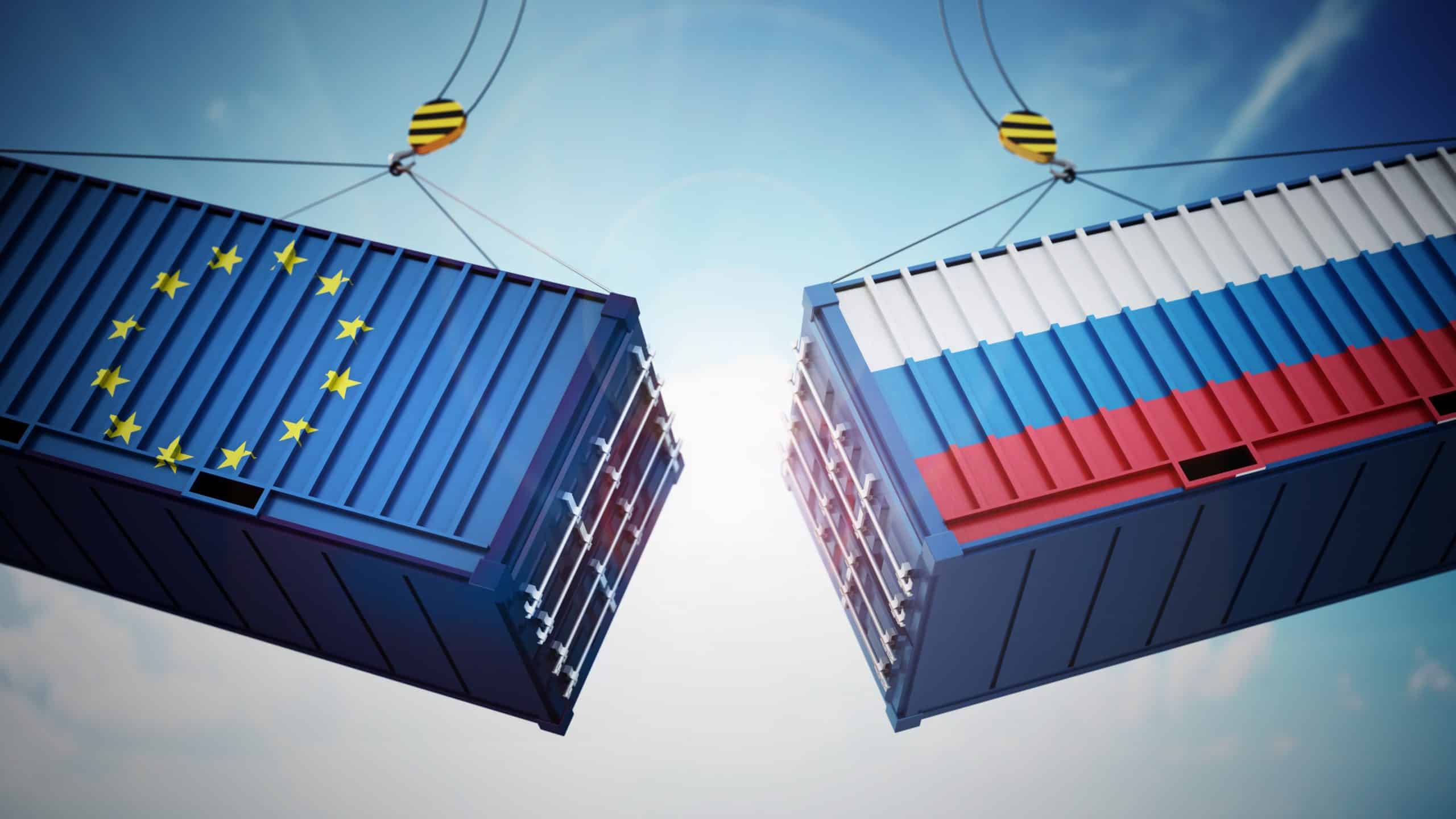 In the face of these incriminating facts, the European Union is denying any involvement in Russia's backing. It's similar to someone being caught with drugs in their car and urgently claiming ignorance of the criminal cargo. The EU's attempt to separate itself from its own acts is hypocritical and calls into question the level of their engagement.
France's Secret Affair 
Also, don't forget about France, a significant member of the European Union. They appear to have been caught red-handed in a covert liaison with Russia. According to reports, French company Thales supplied Catherine FC thermal imaging cameras to Russia, throughout the conflict. They were then used to manufacture systems used to enhance the combat capabilities of modified Russian T-80, T-90, T-72 tanks and other military vehicles. These revelations shatter the idea of European solidarity against Russia, leaving the international community perplexed and questioning these nations' genuine motivations.
Read More: Macron takes #FRAXIT to a nuclear level, a link with Russia can't be denied
A dagger in USA's back
This unanticipated change of events exemplifies the complicated and convoluted processes of global politics, in which loyalties and alliances can alter in unforeseen ways.
As the dust settles, it is evident that the narrative of the West standing firm against Russian aggression is far from realistic. The European nations have played a double game with the US, leading us to wonder what their genuine allegiances are. 
Watch More: