Long before the first shot was fired in Ukraine, Putin was already playing puppeteer with Europe's oil and natural gas supplies. This is no hidden fact that Russia restricted and manipulated energy exports to get what it wanted. 
But in September 2022, Putin took it to a whole new level, cutting off the gas flow through a crucial pipeline to Europe. Russia halted exports through Nord Stream 1, which accounted for over half of Germany's gas supply. The EU felt the sting, taking the blows for severing ties with Russia in the aftermath of the Ukraine war. Despite their close economic ties, it was the EU that bore the brunt.
But wait, there's a twist in the tale. While the EU sinks to its lowest point, a surprising player emerged in the spotlight. No, it's not Hungary this time—it's Austria, the new European stronghold for Putin. 
Austria: Putin's New Empire in Europe 
Amid the chaotic dance between Putin and the EU, a peculiar phenomenon has caught the world's attention. While Russia's energy weaponization tactics have left Europe trembling, one country has managed to escape the clutches of Vladimir Putin's hounding gaze. Austria is turning out to be Putin's newfound European fortress.
Even as Austria provided substantial humanitarian aid to Ukraine, welcomed refugees, endorsed EU sanctions against Russia, and publicly criticized Putin's violation of international norms, their commercial ties behind the scenes remained firm, particularly in energy and finance.
Austria's delicate balancing act has drawn both praise and criticism. While Austrian Chancellor Karl Nehammer's visit to Moscow in the wake of the invasion was framed as a mission of peace, skeptics pointed out that Russian gas continued to flow to Austria, unlike Germany, which was cut off.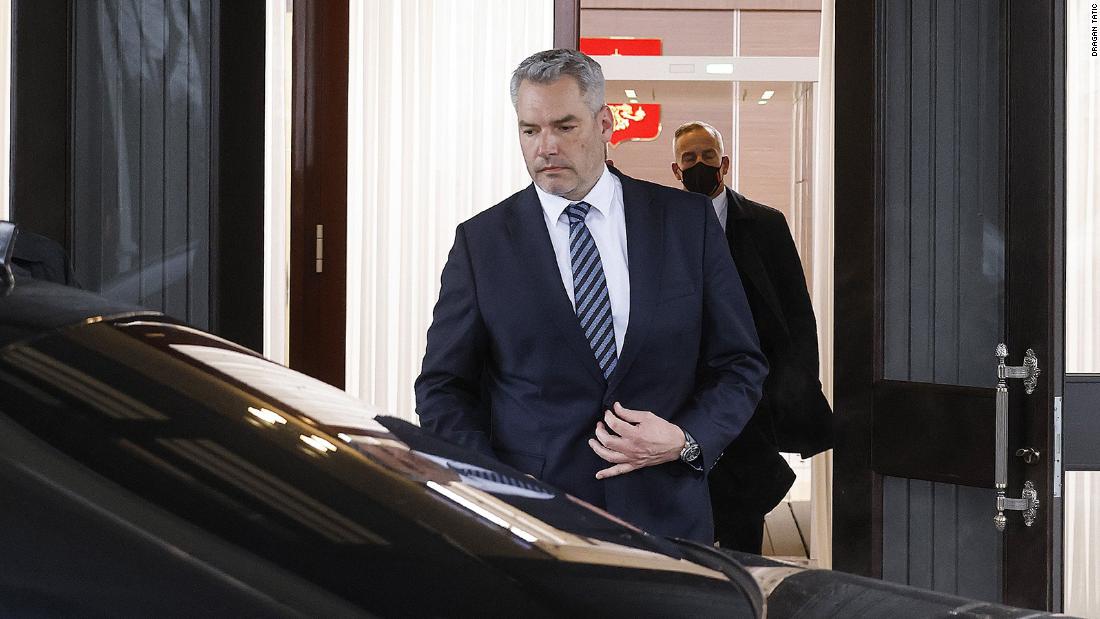 This has raised eyebrows among Austria's European critics, who sense a deep-seated cynicism among the country's elites in their dealings with Russia, posing a threat to European unity over Ukraine.
With Hungary's flirtations with Putin already straining EU cohesion, Austria's reluctance to disengage from Russia further complicates efforts to present a united front. 
Brussels fears that the emergence of a Russia-tolerant zone in the heart of Europe, encompassing Hungary and Austria, could spread, ultimately playing into Russia's hands in its mission to drive a wedge through the Continent.
Read More: 'We still depend HEAVILY on Russia', Austria debunks EU's lies
Safeguarding the energy crises 
But here's the kicker: Austria seems to have already evaded Russia's energy hounding. Austria is probably the only nation in Europe that has not faced the brunt of energy cuts. Neutrality has allowed Austria to become a hub for international diplomacy and a stage for major organizations. 
OPEC has also found a home in Austria. Furthermore, the country's historical economic ties with Russia through gas deals have been lucrative, establishing Austria as a crucial conduit for Russian gas heading to Western Europe.
With €25 billion in foreign direct investment from Russia, Austria remains the second-largest recipient of Russian investments after Germany. 
So, while everyone's fixated on Germany's cozy relationship with Russia, let's not forget that Russia has more fortresses across Europe countering the Western agenda. 
Read More: Germany, Austria and Hungary are dead against Ukraine joining the EU
Austria is swiftly transforming into a pro-Russia nation, and the EU finds itself helpless in the face of this paradigm shift. The time for damage control has passed, and Austria now stands proudly as a nation firmly in Putin's corner.
So, as the drama unfolds on the European stage, one must keep an eye on Austria, the enigmatic player defying expectations and forging its path. Whether it's a strategic maneuver or a genuine affinity for Russia, only time will reveal the true motives behind Austria's love affair with Putin. But for now, one thing is for sure, Putin has a new fort in Europe. 
Watch More: