Germany, renowned for its economic might, is standing in the midst of a recession, thanks to the unanticipated repercussions of Russian sanctions. The fourth-largest economy in the world has been hit hard by a decline in the Euro and an unexpected contraction during the first quarter of 2023. With the second consecutive quarter of decline, Germany now meets the definition of a recession. Cue the alarm bells in Berlin!
The Federal Statistical Office recently released data revealing that Germany's gross domestic product (GDP) decreased by 0.3 percent between January and March. This is not good news for an economic juggernaut that is supposed to be moving ahead, not backward. The situation is dire, and even the most optimistic German is losing their patience with the German Chancellor.
The Great Brain Drain 
To make matters worse, companies are jumping ship from Germany like rats fleeing a sinking ship. According to a study by the BDI, 16% of medium-sized companies have already taken steps to relocate parts of their business, and an additional 30% are contemplating a similar move.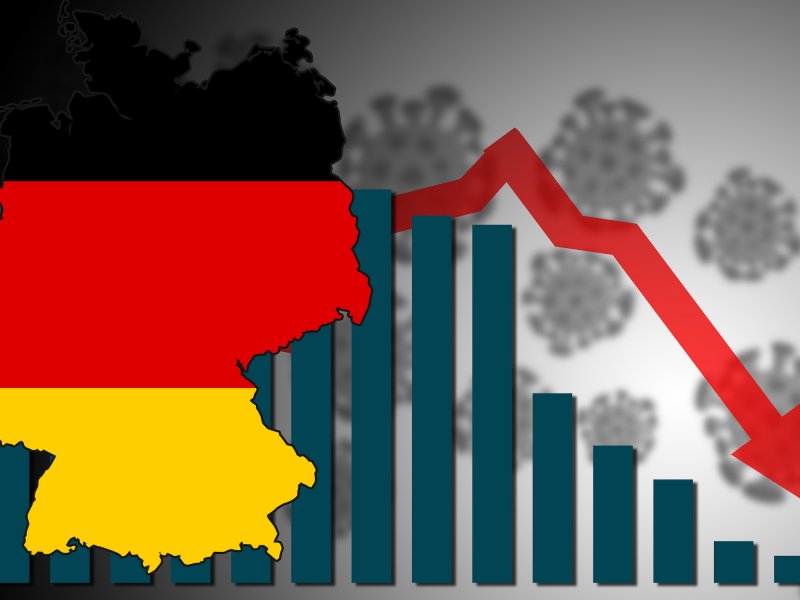 Almost two-thirds of the interviewed companies cited rising energy and resource prices as their biggest challenge. Inflation and migration also contribute to their desire to bid Germany adieu.
Who would have considered that the consequences of the Ukraine war and a tough stance against Russia would be so severe? 
Chancellor Olaf Scholz certainly didn't see this coming. Just a year ago, Scholz was riding high with an impressive 60+ approval rating, while his opponents were nowhere to be found. But today, the public mood is shifting faster than a German race car, veering from liberalism straight back into populism. Even Merkel's CDU is breaking a sweat over the rise of this populist tide.
Read More: Did the German Judiciary just call Olaf Scholz an illegitimate Chancellor
Alternative for Germany 
The Alternative for Germany (AfD), once seen as a radical fringe group, has now skyrocketed in opinion polls, tying with Scholz's Social Democrats as the second-most popular party in the country. Their platform of curbing migration and combating the high costs of inflation and climate protection measures has struck a chord with frustrated citizens. 
As resentment grows over Berlin's aggression against Russia and the escalating expenses tied to carbon emissions reduction efforts, the AfD is capitalizing on the cracks in Scholz's ruling coalition.
Since its inception in 2013, the AfD has weathered accusations of being Hitler's prodigy and faced controversies galore. Both the CDU and SPD have labeled them too radical, but the German people are showing appreciation for a party that champions German unity. 
Now, not only is the future of Olaf Scholz looking bleak, with the Greens and CDU breathing down his neck, but a new challenger has emerged in the form of the AfD. The tension is palpable, and it's not just Olaf feeling the heat—it's everyone.
All other parties have firmly rejected the idea of working with the AfD, and Scholz's three-party coalition is highly unlikely to crumble before the next federal election in 2025. 
Nevertheless, the populism resurgence is already cramping Scholz's style and hindering his ability to implement bold climate protection measures.
Read More: Germany's Olaf Scholz Makes a Big U-turn on His Foreign Policy
So, it's not wrong to conclude that Olaf Scholz's political career is heading for a crash landing, and Germany stands at a crossroads where the winds of change could blow in entirely new directions. The AfD could be a game-changer not just for Germany but for the entire EU. The wave of conservatism is crashing upon Berlin's shores, and it remains to be seen how it will reshape the political landscape.
So buckle up, folks! The German Chancellery is in for a wild ride, and only time will tell if they can weather the storm. But for now, Scholz has no other option rather than sitting and twiddling his thumbs. 
Watch More: