Away from the battleground of Ukraine, there is one more war brewing in Europe. It's a war of control, a war of supremacy, and it is being played out in the Balkans. Our beloved West, with its territorial ambitions, believes that the Balkans should be under its dominion. 
Sadly, there are no historic or geographical factors that seem to support this claim. For years, the Balkans have been dominated by Orthodox Christians, firmly establishing their presence in the region. 
Orthodox Christianity has held sway in the Balkans for centuries. However, a significant event occurred in 2008 when NATO successfully carved out Kosovo, a Muslim nation, from Serbia. Since then, not a single Serb has been a fan of NATO and the West. 
They have questioned their activities and raised alarms. But this time, NATO has an even grander plan – a plan to encircle Serbia entirely and lay siege to this beautiful nation once again.
Call out NATO
Bosnia and Herzegovina's speaker of the House of Representatives, Denis Zvizdic, has urged NATO to deploy troops to the self-governing administrative unit of Brcko District in the country's northeast. His remarks come just ahead of a summit of the military alliance in the Lithuanian capital of Vilnius. 
Zvizdic believes that such a decision would prevent and permanently disable the secession project launched by the National Assembly of Republika Srpska (RS), one of the two entities of Bosnia and Herzegovina.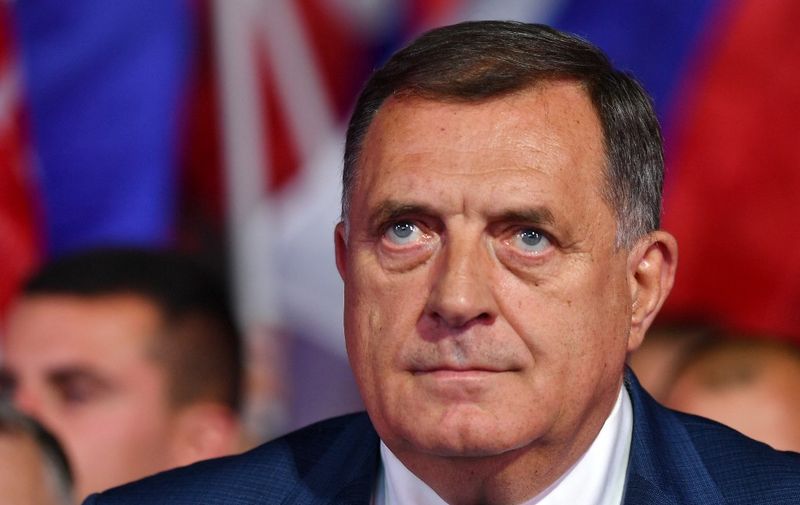 President Milorad Dodik of RS has declared that this decision will be the foundation of the entity's independence. However, with NATO troops entering the picture, Dodik's dream of Greater Serbia could become an insurmountable task. 
By looking at the map, it becomes clear that Zvizdic wants NATO troops to come into Bosnia and Herzegovina, Serbia's west. But why? The answer is very simple. A plan to encircle Serbs before anything big takes place. 
Moreover, NATO troops are already stationed in Kosovo, and Romania is an active NATO member with troops stationed there as well. So, if you take a look at Serbia carefully, it is already encircled from three sides, and no one is talking about it.
Read More: NATO's anti-Serbia Balkan bloc ends up making Serbia stronger than ever
What's Cooking?
So, undoubtedly there is something big taking place in the Balkans for sure. But why? What's the future? Well, the future holds uncertainty, but history leaves us some clues. In all likelihood, this region could be engulfed in a deadly conflict, with Serbia trapped with no way out. 
Serbian Orthodox Christianity, deeply rooted in the nation, would likely become a target in this full-blown war. The population would suffer immensely, and the majority of the nation could end up being comprised of different races.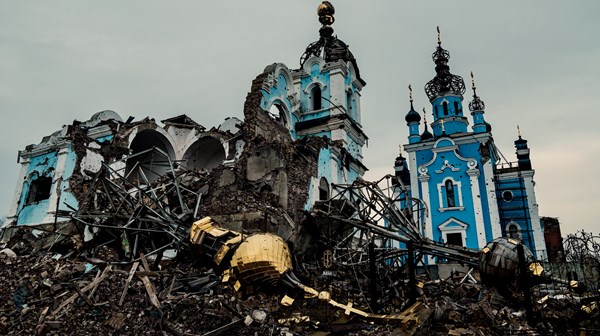 Just as we have seen in Ukraine, where the ruling figure is now a Jew single-handedly eroding the Orthodox state, the same fate could befall the Balkans. As a result of the Russian invasion, at least 494 religious buildings in Ukraine have been destroyed, damaged, or looted. 
NATO is slowly and steadily positioning its pawns to unleash havoc on the nation. Will Dodik and Vucic take cognizance of this matter? They must, or the sand may slip away sooner than they anticipate.
Read More: The 'Second Step' of Russia's Balkan Checkmate is in motion!
The encircling of Serbia by NATO forces is not just a terrible omen; it is a dangerous game with potentially catastrophic consequences. The West's relentless pursuit of dominance and control in the Balkans threatens to ignite a conflict that could ravage the region and irreversibly alter its fabric. It is a time for vigilance, diplomacy, and careful consideration of the consequences before it's too late.
Watch More: