The rise of Islamist extremism in the Middle East became a cause for global concern from the 1970s to the 2010s. With the infusion of financial resources, the issue took a disturbing turn. 
Throughout this period, the Middle East witnessed a troubling escalation in Islamist extremism, manifesting through acts of terrorism and violence. The Arab Spring uprisings epitomized the depths to which extremism had engulfed the region.
Despite this troubling scenario, the emergence of Crown Prince Mohammed bin Salman (MBS) in 2017 marked a turning point. His leadership ushered in a wave of moderate Islam. For decades, the Saudi government's financial support for religious institutions around the world propagated this fundamentalist ideology, fostering a breeding ground for extremist ideologies to take root.
Mohammed bin Salman (MBS) has led a shift from conservatism to moderation in Saudi Arabia. He has introduced key reforms to promote a more open and inclusive interpretation of Islam, emphasizing tolerance and empowering citizens. 
The Shift to Moderatism 
MBS publicly announced his commitment to return the country to "moderate Islam," seeking global support to transform the once hardline kingdom into a more open society, attracting investors.
These changes have garnered positive attention globally but faced opposition from some Islamists. 
Notably, Saudi Arabia became the first Muslim nation to restrict loudspeakers outside mosques, a move aimed at promoting a more moderate approach to religious practices. MBS' efforts have sparked debates and discussions about the future direction of Saudi Arabia and the broader implications for the region's religious landscape.
Women were also granted the right to drive, and the country's religious doctrine was no longer bound by a blind commitment to specific teachings. Even today, religious institutions are undergoing restructuring to enhance governance efficiency and lessen the impact of Islamist teachings on governance. 
MBS champions these changes, centralizing and modernizing the governing structures. However, the reforms have faced opposition from some quarters. Despite resistance, Saudi Arabia continues to push forward on its path toward a more moderate and inclusive society.
But now, Saudi has started to do something Herculean. MBS has now begun taking action against the puppet masters who are primarily to blame for the radical practices. 
Read More: MBS-Khashoggi: This is America's most shameful surrender before the Sauds
Crackdown on Islamists 
According to the Saudi Arabian human rights group Prisoners of Conscious, who made the arrest public yesterday, well-known Saudi cleric Sheikh Badr Al-Meshari has been detained by the authorities for reasons that are currently unknown.
Even though no official reason has been given for Al-Meshari's arrest. Observers suspect he was detained for criticizing the kingdom's Entertainment Authority and its promotion of activities like concerts and mixed music festivals, which have angered conservatives.
Before Al-Meshari's arrest, other well-known Saudi scholars including sheikhs Salman Al-Ouda, Awad Al-Qarni, and Ali Al-Omari were all detained by Saudi authorities on "terrorism charges" since September 2017.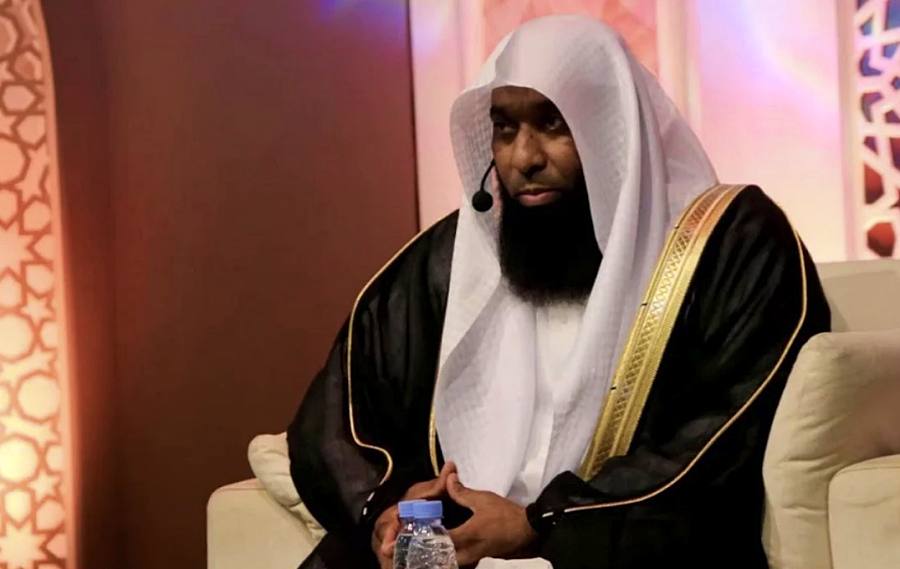 These radical clerics have long held sway over a large population, leading to open criticism of MBS for allegedly "Rewriting Islam." 
Crown Prince's efforts have sparked discussions and debates, setting a precedent for a more inclusive and tolerant Islam in Saudi Arabia and potentially influencing other Muslim-majority countries in the region.
He is seen as promoting a "Buddhisation of Islam," advocating for a non-violent and moderate interpretation. 
While this move has garnered support, it also faces challenges from influential clerics like Al-Meshari, who have a large following. Nevertheless, MBS is determined to continue on this path.
Read More: MBS makes it official- No Saudi oil for the US
Saudi Arabia's transformation under MBS has also elevated its role on the regional and global stage. The nation is again becoming a significant player in economics, politics, and security. However, these reforms are not without risks, the Islamists will surely try to strike him down and so, Salman must navigate carefully to ensure a successful and lasting impact.
Watch More: