The European affairs, like fragile ice, seem ready to crack at any moment. The Ukraine war has shattered the once harmonious European identity, leaving everyone at odds with each other. 
Western Europe clashes with Eastern Europe, France has its occasional showdowns with Germany, and the EU finds itself in conflict with Hungary. But amidst all these disputes, one rivalry stands out – Germany versus Poland.
The wounds of World War II run deep, and the scars left by Germany's invasion of Poland and subsequent ethnic persecution have never truly healed. The issue of reparations still lingers, and Poland has never been shy about standing up to Germany's reckless actions within the EU, asserting its sovereignty above all else.
Yet, there's another concern that looms over Poland, a looming enemy attack waiting at the borders. Russia's unpredictable but loyalist Wagner group stands poised at the Belarus-Poland borders, itching for an opportunity to invade. 
But Poland's worries don't end there; it appears to be encircled by Germany seeking some form of revenge. Recently, while Western leaders gathered in Vilnius, Lithuania, for the NATO summit, a 135-year-old German arms manufacturing company, Rheinmetall, made a startling announcement. 
Germany's Threat to Poland 
It revealed plans to open an armored vehicle plant in western Ukraine, just a stone's throw away from Polish borders. 
The company aims to manufacture armored personnel carriers, ammunition, air defense systems, and possibly even tanks, all to bolster Ukraine's armed forces against the Russian threat. Reportedly, this plant will be heavily equipped and will be ready to station troops in case of an attack. 
One may question why Germany is positioning itself so close to Poland's borders. Is it all about Russia? While Ukraine's chances of defeating Russia militarily seem slim, Germany appears to be playing a long game. 
By building up in Western Ukraine, Germany is not just challenging Russia; it is also sending a clear message to Poland that it is a contender in this high-stakes geopolitical game.
Read More: A Germany-Poland Cold War is going on since the last one year and no one barely notices
Borders will be redrawn 
Ukraine has a complicated history with Russian forces in Western Ukraine, and if the ongoing conflict spreads to this region, it may force Russia's hand, leading to potential changes in territorial boundaries. This could re-open the post-World War II settlement, bringing the issue of German territories that now lie within Poland into focus.
For Germany, ceding Eastern territories to Poland was an insult, deeply entwined with their culture and politics. The possibility of these territories being reclaimed by Poland may evoke imperialistic discourses and nationalist expansion in Germany's corridors of power.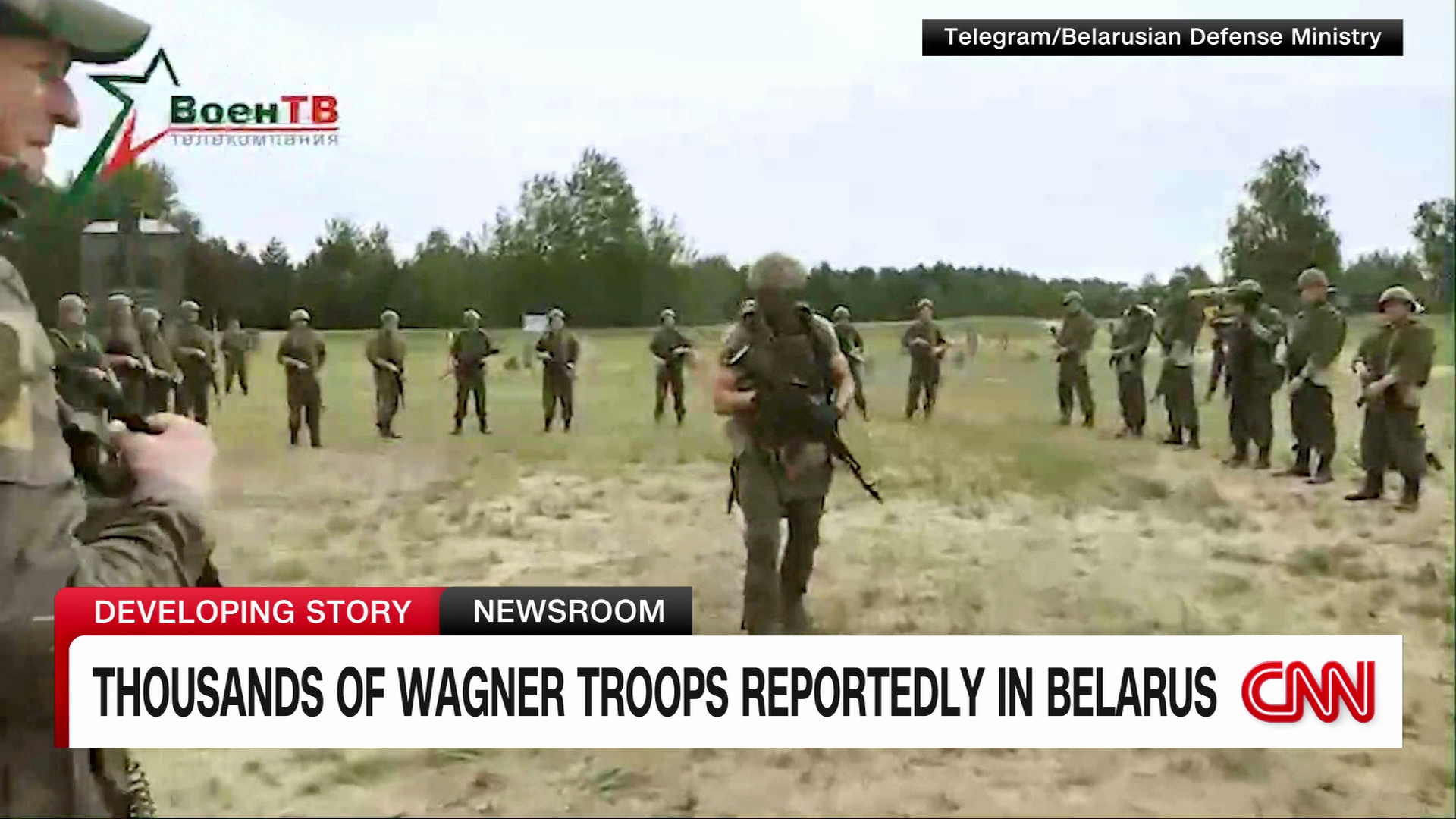 So, it seems Poland is caught in a dangerous dance between Wagner and Germany. On one hand, there's the threat of Russian aggression, and on the other, there are Germany's strategic moves to reshape the geopolitical landscape. The stakes are high, and the tensions are palpable.
With Poland sandwiched between two formidable forces. The European identity, once a cherished unity, now hangs by a thread. Who will make the first move? Will Wagner cross the border, or will Germany's actions push Poland into a corner?
Read More: A Wagner Vs Poland war is very much on cards
As the ice thins beneath the weight of these conflicting ambitions, Europe watches with bated breath. In this unfolding drama, everyone anxiously awaits the next act. Will history repeat itself, or will the nations find a way to reconcile their past and forge a more united, peaceful future? Only time will tell, but for now, the stage is set, and the spotlight shines on Poland, caught in a jiggle that may determine the fate of a continent.
Watch More: