Let's turn our focus to West Africa, where recent shifts in alliances have caught the attention of global actors. 
Western Africa raised its voice against the long-standing dominance of Western influences on its soil. In an audacious move, the region has welcomed Russia with open arms, triggering a seismic shift in global power dynamics. Unsurprisingly, this bold step has left the West fuming, and now it appears that punitive measures are in the works to bring Africa to its knees. Are international organizations like Interpol, the UN, and the EU really uniting to chastise the continent for its insolence?
Interpol Cracks Down on Cyber Criminals
In a bold and unprecedented operation codenamed "Operation Jackal," Interpol has launched a massive crackdown on West African mafia groups notorious for their internet fraud schemes. With a firm stance, Interpol has sent a clear message to these criminal networks that they won't find safe haven in cyberspace. Millions of euros have been seized or frozen, and numerous individuals have been apprehended. Among the prominent targets is the infamous Black Axe, a Nigerian-founded gang that perpetrates online scams on a global scale. Interpol's dedication to combatting cyber-enabled financial fraud is unwavering.
"It sends a strong message to West African crime networks that no matter where they hide in cyberspace, Interpol will pursue them relentlessly," said Isaac Kehinde Oginni, director of Interpol's financial crime and anti-corruption centre.
Read More: Biden's consigliere Victoria Nuland gets a taste of her own medicine in Niger
West African Political Landscape
The timeline of Operation Jackal coincides intriguingly with recent political upheavals in West Africa. Niger, a country with a history of military coups, witnessed yet another power shift as the military orchestrated its fifth coup since gaining independence. Alongside this political turmoil, a growing anti-Western sentiment has been brewing, and signs of Russian influence have surfaced conspicuously across the region. From the streets to political corridors, Africa's stance seems to be shifting away from Western ideals.
EU's Sanctions
In tandem with Interpol's efforts, the European Union has also taken a stance against West Africa, particularly Niger. The EU is poised to impose sanctions on the new military government, citing the "undermining of democracy" as a key criterion. This punitive measure targets individuals involved in the ousting of former President Mohamed Bazoum, a staunch Western ally. Bazoum's removal has jolted the West, as he had been a linchpin in the fight against militant Islamism and an essential economic partner.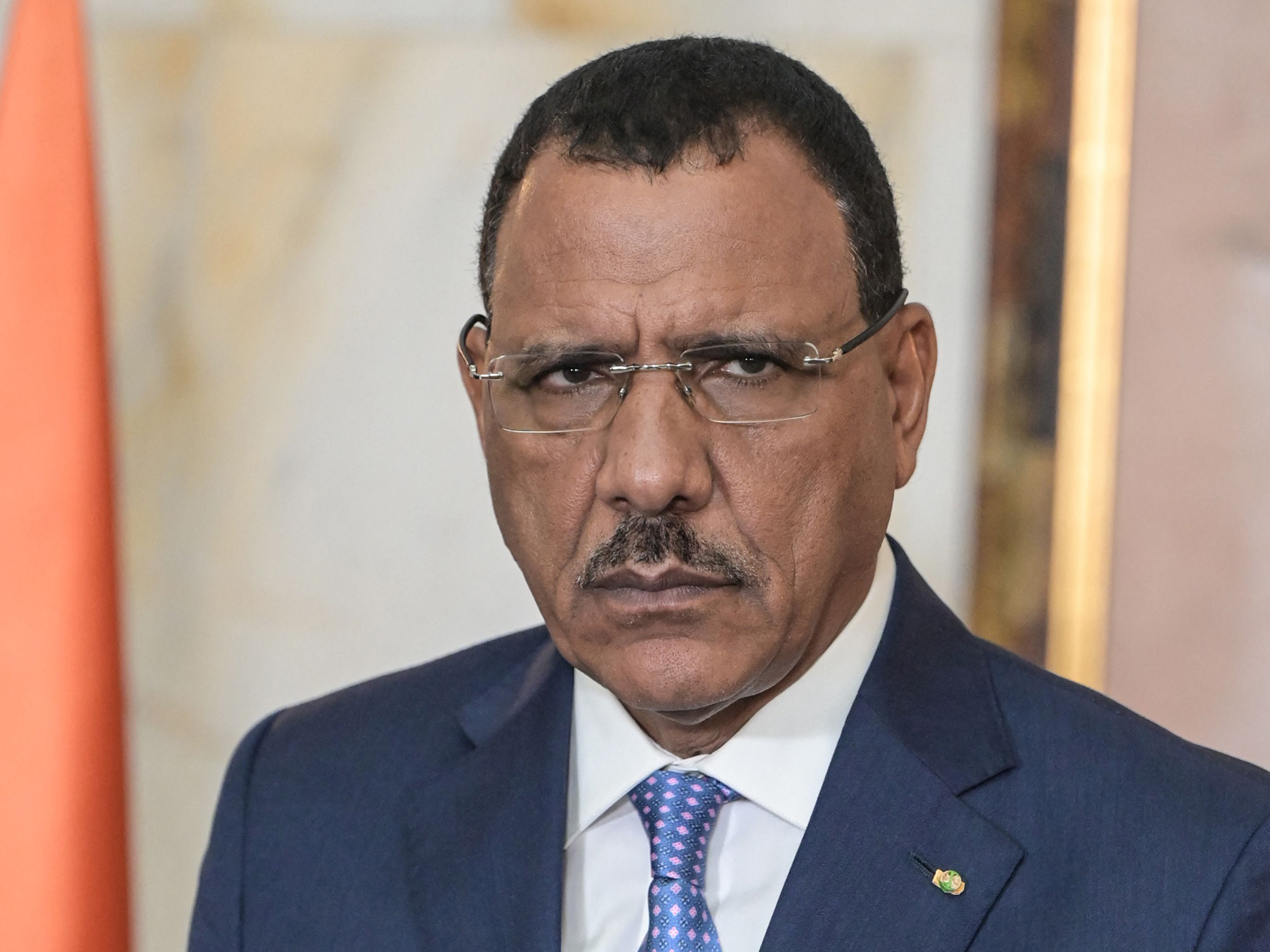 As the pieces of the puzzle come together, it becomes increasingly evident that Western powers are rallying against Africa's bold actions. Interpol's operation and the EU's impending sanctions are not isolated incidents but rather part of a larger narrative. The UN, another significant global player, might also join this chorus of condemnation. While these organizations often present themselves as defenders of justice and democracy, their actions raise questions about their motives and alliances.
Read More: Putin Removes Biden's Parrot from Niger, Claims All Uranium Mines
Punishment or Power Play?
Is Africa truly facing punishment for its perceived insolence? Or is this a manifestation of a larger power play, where international organizations flex their muscles to safeguard their interests? While the picture remains complex and multifaceted, one thing is clear: the balance of power is shifting. Africa's defiance and growing autonomy are challenging the established order, forcing the West to reconsider its approach. As the drama unfolds, it is imperative to scrutinize the actions of global organizations and their true intentions on the continent.
Watch More: