Joe Biden, the current President of the United States, is vying for re-election in 2024, aiming to become the oldest president in US history. However, questions about his fitness for another term have arisen. While his doctor asserts his complete fitness, Own team of Biden has expressed concerns about his fitness for re-election.
Unpacking Concerns: Is Biden Fit for Re-Election?
In recent months, concerns surrounding President Joe Biden's health and his potential re-election bid have become increasingly prominent. Critics have raised questions about whether his doctor may be concealing certain health frailties, leading to a growing debate on his fitness for office. Several incidents have contributed to these concerns.
Firstly, President Biden's frequent stumbles and verbal gaffes have drawn scrutiny. Critics argue that these episodes may indicate cognitive decline, although the White House attributes them to ordinary mistakes.
Secondly, President Biden's medical evaluations have largely occurred out of the public eye, creating transparency issues regarding his health status. Critics argue that this lack of openness fuels suspicions about his overall well-being.
Thirdly, the handling of the Afghanistan withdrawal has exacerbated worries about the President's decision-making and leadership capabilities. Critics contend that the chaotic exit demonstrated a lack of clarity and strategic thinking.
Moreover, President Biden has experienced extended periods of reduced public appearances, leading to speculation about his consistent ability to fulfill his duties.
The President's age, at 81, adds to these concerns. The demands and stresses of the presidency are well-documented, prompting questions about his capacity to maintain his health and fitness during a potential re-election campaign.
Additionally, public falls and stumbles, such as tripping while ascending the stairs to Air Force One and a recent incident at the US Air Force Academy graduation ceremony, have further fueled the debate. These incidents raise questions about his physical health and ability to carry out presidential responsibilities.
It's essential to acknowledge that while these incidents have sparked concerns among certain observers, President Biden's health and fitness will likely continue to be a subject of debate as the 2024 election approaches.
Read More: Ukraine to Get a New President in 2024? NATO Thinks So
The 'Don't Trip' Dilemma: Biden's Campaign Strategy
US President Joe Biden's re-election team is reportedly taking proactive measures to address concerns about his physical frailty. After a widely shared incident in June where President Biden tripped and fell during an Air Force Academy ceremony, his staff is taking steps to prevent such occurrences.
These measures include Biden wearing tennis shoes more frequently and using shorter steps when boarding Air Force One to avoid public stumbles.
The concern over Biden's age and physical condition is balanced against the risk of losing voter support, potentially even from within his own party. As an 80-year-old president, Biden's staff has chosen to address these concerns to avoid further public embarrassment.
To improve his balance, President Biden has been working with a physical therapist, following the doctor's recommendations for balancing exercises. His medical evaluation also noted conditions such as arthritis, decreased sensation in his feet, and spondylosis of the spine, all contributing to movement difficulties.
These efforts reflect the ongoing debate and scrutiny surrounding his physical health as he contemplates a re-election bid in 2024.
2024 Election Under Scrutiny
The issue of President Joe Biden's age and physical condition remains a prominent topic of debate and concern among Americans. Recent polls indicate that a significant portion of the population questions whether he is fit for another term as president. While age is a factor, the focus has also been on concerns about his mental acuity and physical health.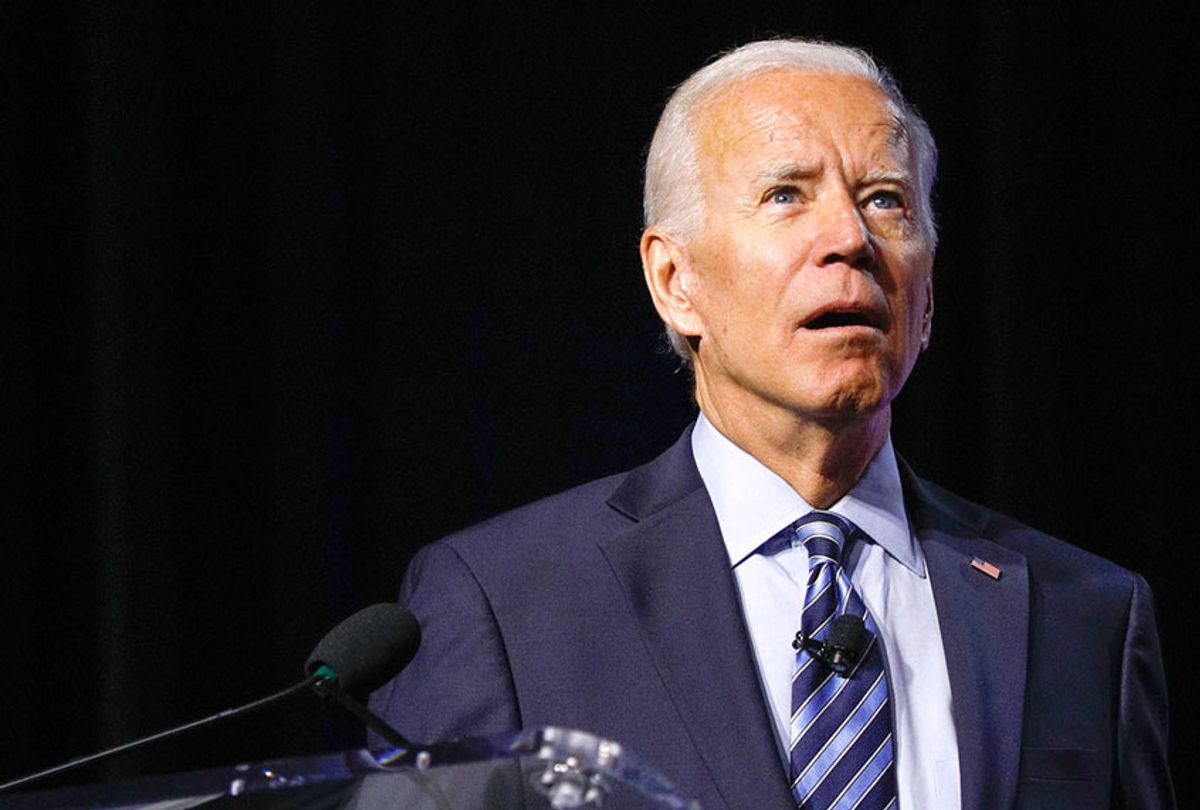 A poll conducted last month by the Associated Press and NORC suggested that three-quarters of Americans believe Biden is too old to be president. Only about half of those polled saw former president and Republican frontrunner Donald Trump, who at 77 is only three years younger than his rival, as too old for the job.
The comparison between Biden and his political rival, Donald Trump, who is only slightly younger, highlights the complexity of this issue. While Trump has criticized Biden's competence, he has not made age a central point of contention.
Read More: A deliberate leak by the FBI shows that Biden is about to be impeached
As the 2024 election cycle unfolds, President Biden's age and health will continue to be scrutinized, potentially shaping the political landscape and voters' perceptions of his candidacy.
Watch More: