While Alexei Navalny, a well-known adversary of Putin, remains incarcerated, it seems that Western powers have identified a new individual to unsettle Putin. Lyudmila Narusova, who has played a nurturing role for Putin, is drawing closer to the West, causing concern within the Kremlin. This development has set off alarm bells in Putin's inner circle. 
The Russian Federation Council is considering censuring Senator Lyudmila Narusova due to her unapproved travel to the NATO country, the French Riviera, during Russia's "special military operation" in Ukraine. Narusova's itinerary comprised a flight to Istanbul on July 18, followed by another flight to Nice in the French Côte d'Azur region. 
She returned to Russia on August 6 but was absent for two plenary sessions during this period. Senator Narusova has refrained from providing any comments on the matter.
It has been disclosed that Lyudmila Narusova also traveled to Spain during this time. In August, Russian journalist and socialite Ksenia Sobchak, Narusova's daughter, shared photos of herself and her mother in Marbella, Southern Spain, though Narusova had claimed to be in St. Petersburg at the time. 
However, Russian officials assert that she was in foreign countries, engaging with Western officials during her travels. The Federation Council's move is driven by these concerns regarding her international travels during this sensitive period.
Lyudmila Narusova: Putin's Political Mother 
For the unaware, Lyudmila Narusova is a prominent figure in Russian politics. She entered the political arena in October 2002 when she was elected as a member of the Federation Council of Russia, representing the Tuva Republic. Later, in 2010, she served as a senator from Bryansk Oblast, but her tenure in this role was terminated by Nikolay Demin, the former governor of Bryansk Oblast. 
In 2016, Lyudmila Narusova began a new term in the Federation Council, this time representing the Tuva Republic once again. Notably, she is the widow of Anatoly Sobchak (1937—2000), a distinguished Russian politician who served as a mentor to both Vladimir Putin and Dmitry Medvedev, making her a significant figure in Russian politics due to her family's connections and her own career.
The New Navalny: Putin's Political Mother Goes Rogue 
However, in the aftermath of the Ukraine war, Narusova has undergone a transformation in her stance towards the Kremlin and Russian authorities. Notably, she has become increasingly skeptical of their actions.
Amidst the 2022 Russian invasion of Ukraine, Narusova publicly criticized the war. During a February 27 television interview, she distanced herself from state representatives supporting the invasion, suggesting they were blindly following orders. Narusova also revealed the dire conditions faced by Russian soldiers in Ukraine, where unburied bodies attracted wild, stray dogs, often unidentifiable due to burning. 
In her role in the Federation Council, she reported heavy losses suffered by Russian forces in Ukraine, including a 100-strong conscript company with only four survivors upon withdrawal. Additionally, she condemned the censorship law aimed at suppressing criticism of the Russian Armed Forces.
In 2023, Lyudmila Narusova stood as the sole abstainer when voting for electronic draft implementation in the Russian army mobilization. Her remarks have extended to Vladimir Putin, suggesting that he has lost his rationality and is recklessly pursuing the war, marking a significant shift in her political outlook and alignment.
Read More: Putin wins the big battle against Kremlin critic Alexei Navalny despite the West rallying behind him
The Next Navalny: Lyudmila under the radar 
Lyudmila Narusova's recent behavior has raised concerns within Vladimir Putin's circles, and her trajectory is reminiscent of Alexei Navalny's path. Alexei Navalny, a prominent Russian opposition figure and anti-corruption activist, has faced repeated incarcerations as a result of legal actions taken by the Russian government.
Similar to Lyudmila Narusova, Navalny was a staunch activist who openly opposed Putin's regime. His activism included organizing protests and demonstrations against the Russian government, which often led to his arrests due to his vocal criticism of the Kremlin. 
Since 2020, Navalny has been serving a prison sentence, marking a significant period of his life spent in detention for his political activities.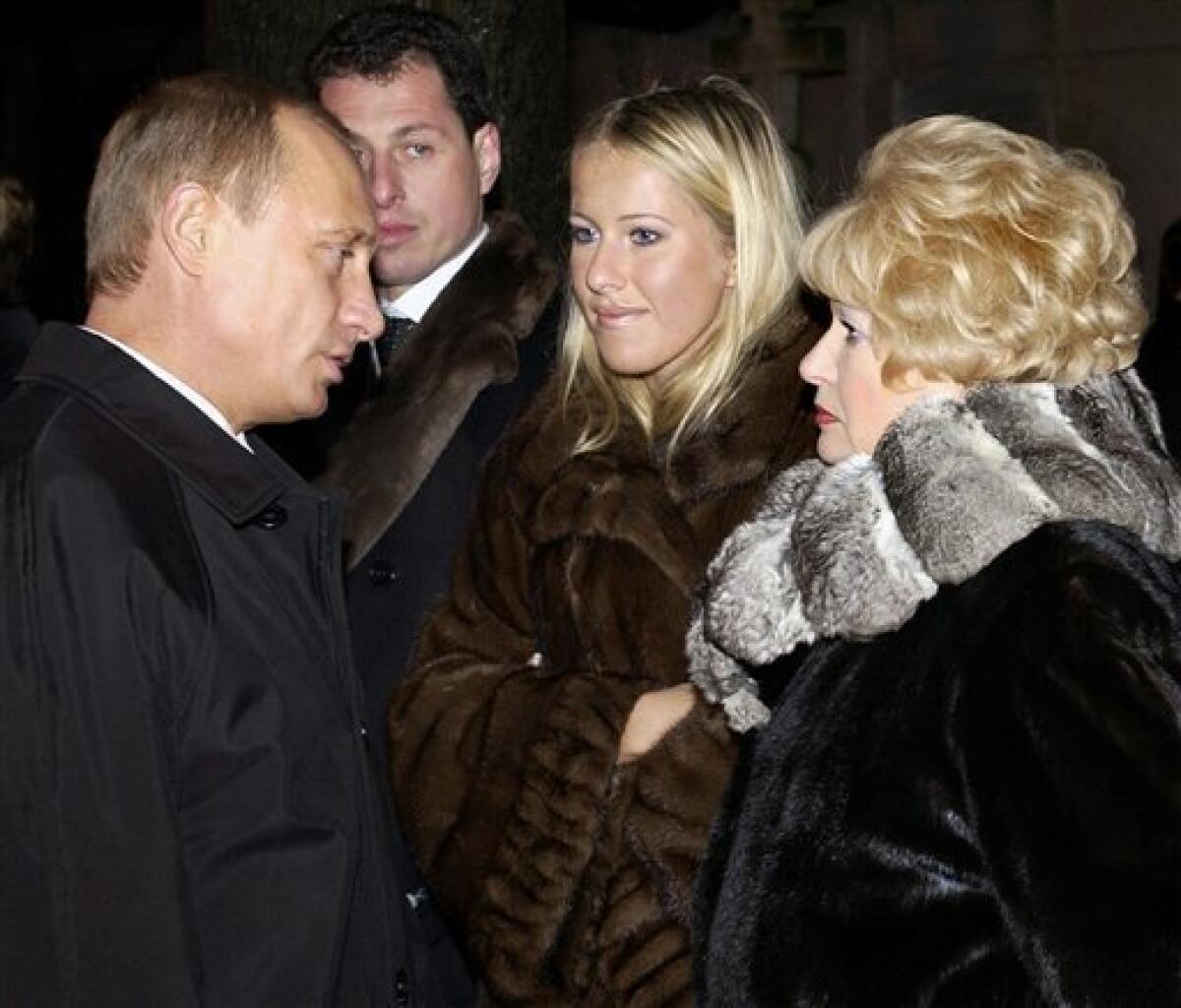 Navalny garnered significant support from Western governments due to his standing among the Russian population. The United States and the European Union, among others, consistently condemned his arrests and the legal actions taken against him by the Russian government. 
They called for his release and imposed sanctions on Russian officials believed to be involved in his poisoning, demonstrating their commitment to human rights and free expression on the international stage.
Furthermore, some Western countries, such as Germany and the United States, have offered political asylum to Navalny should he decide to seek refuge. 
With Navalny currently in prison, it seems that Western powers have identified a new individual in Russia to rally around against Putin. Narusova, who had played a maternal role to Putin and Medvedev, now appears to be influenced by Western powers, as indicated by her recent visit. While Putin may not take severe actions against her, the emergence of a new figure akin to Navalny is undoubtedly concerning for the Kremlin.
Read More: For the first time in a very long time, Putin's chair is under threat as Navalny emerges as a worthy challenger
This situation still raises the possibility that Putin's newest critic could meet a fate similar to Navalny's, facing legal actions and challenges from the Russian government. As the dynamics of opposition in Russia continue to evolve, it remains to be seen how this development will affect both Narusova's standing in Russian politics and Putin's approach to the rising dissent.
Watch More: