In the quiet corners of Europe, away from the Ukraine conflict, a different battle brews – a struggle for control in the Balkans. The West's territorial ambitions have long targeted this region, aiming to encircle Serbia. NATO and Kosovo's provocative actions, seemingly designed to incite Serbia, have not gone unnoticed. Now, Serbia's strategic response, encircling Kosovo, marks a significant shift, signaling a potential challenge for NATO's plans in the Balkans.
Serbia's recent military deployment along Kosovo's borders has raised concerns in the West. The United States is closely monitoring the situation, expressing worry about the destabilizing effects. In response to Serbia's actions, Kosovo's peacekeeping force plans to bolster the presence of NATO forces in northern Kosovo. The U.S. has issued a stern warning, urging Serbia to withdraw its troops to avoid potential punitive measures. This escalation has stirred anxieties in the West, signaling a potential decline in their influence in the region. The situation remains tense as international powers navigate this delicate geopolitical balance in the Balkans.
Rising Tensions between Serbia and Kosovo
The recent violence in northern Kosovo, particularly in Banjska, has escalated tensions in the region significantly. The incident resulted in the tragic deaths of three local Serbs, sparking accusations and blame from both sides, intensifying the conflict.
Serbian President Aleksandar Vucic pointed fingers at Kosovo's Prime Minister Kurti, accusing him of provoking the conflict. Vucic also criticized NATO-led Kosovo Force (KFOR), alleging their collaboration with Pristina in isolating Serbs in Banjska. He questioned why KFOR didn't intervene, accusing them of allowing the situation to worsen.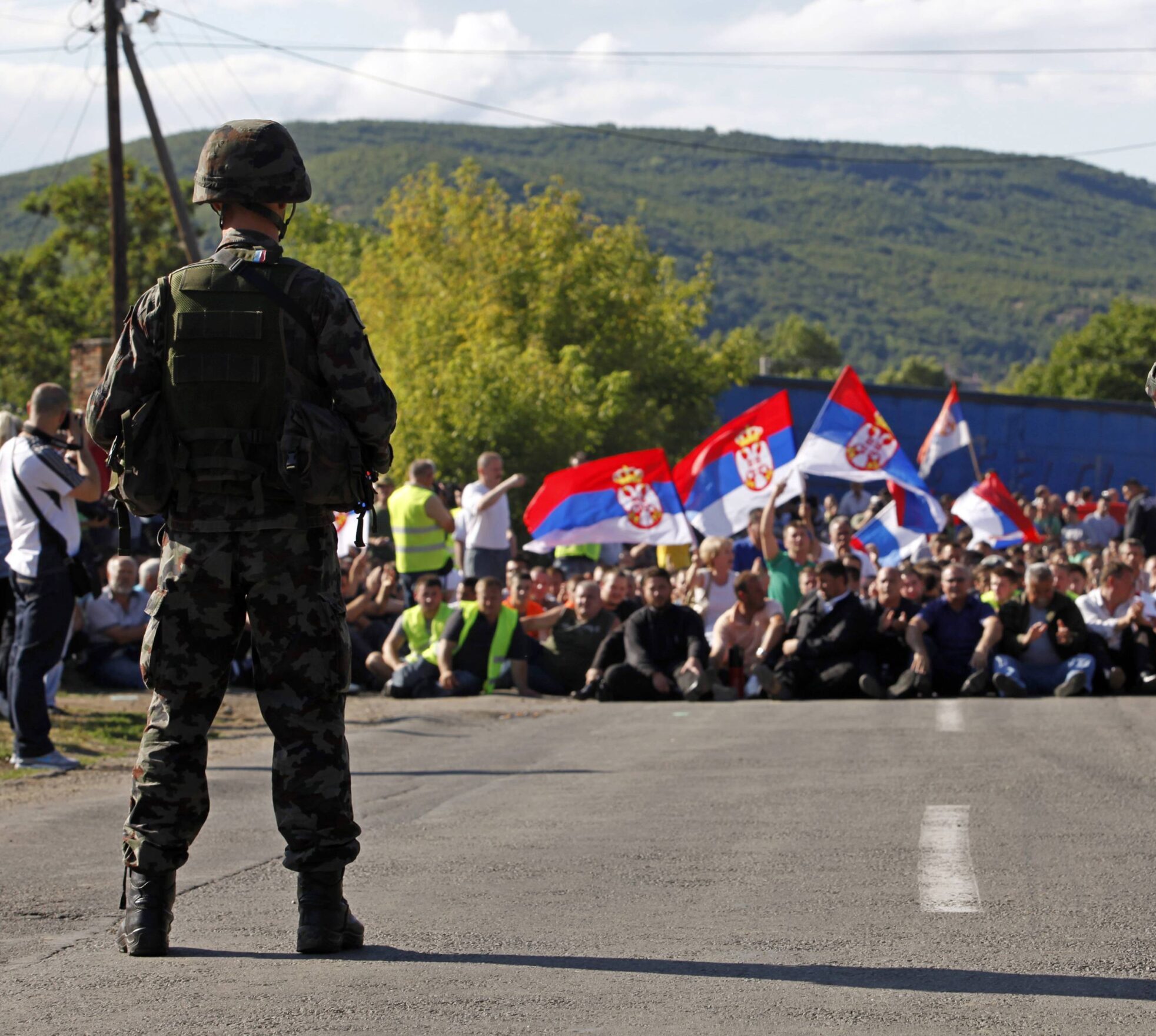 On the other hand, Kosovo and Serbia presented contrasting narratives. Kosovo authorities reported an ambush by around 30 armed assailants on local police, leading to a shootout and casualties. Prime Minister Kurti blamed "Serbian state-backed troops," while President Vucic vehemently denied any Serbian involvement, emphasizing Serbia's innocence in the incident.
This violence unfolded in northern Kosovo, home to a significant ethnic Serb population. NATO's intervention in the past aimed to ease tensions but inadvertently led to civilian casualties and infrastructural damage in Serbia. The ongoing presence of NATO, framed as peacekeeping, has raised concerns. Some argue that NATO's support, coupled with Kosovo's actions, might escalate tensions, potentially sparking unnecessary conflict with Serbia, a fear that seems to be materializing.  
Read More: By sowing discord between Montenegro and Serbia, NATO has again pushed the Balkans into turmoil
Western intervention in the Balkans
Clearly, the West remains immensely involved in the Balkans. The situation in Bosnia and Herzegovina also keeps on catching the attention of the West due to growing political unrest and secessionist calls by Serb President Milorad Dodik. His push for the unification of Republika Srpska has raised concerns about potential conflict. To address this, NATO has planned the deployment of 150 marines to Bosnia and Herzegovina for a year, reinforcing the EU's peacekeeping mission, EUFOR Althea.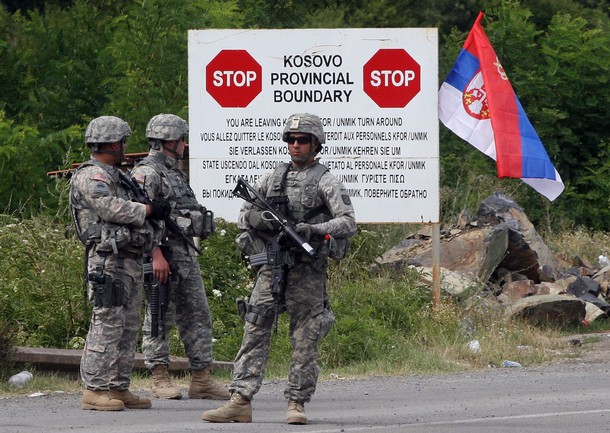 This decision underscored the gravity of the situation. Both the EU and NATO recognize that any instability in this region could have far-reaching consequences, leading to the West losing control over the region altogether.
The Balkans, marked by historical ethnic tensions, especially between Serbs and other groups, saw intensified conflicts post-Yugoslavia's breakup. Figures like Milorad Dodik in Republika Srpska (Bosnia and Herzegovina) and parallel structures in northern Kosovo have promoted pro-Serb agendas.
Read More: EU's Four Balkan pawns have united to take down Vucic and Dodik! 
In some regions, particularly Republika Srpska, there have been calls for greater autonomy and even secession from Bosnia and Herzegovina. This desire for self-determination aligns with pro-Serb sentiment and the preservation of Serbian identity.
External factors, particularly Russia's backing of Serbian interests, have fueled this rise. The growing pro-Serb sentiments are now raising concerns among the EU and the US.
Watch More: