Taiwan's indigenous submarine project is receiving assistance from the European countries, according to the island's Defense Ministry. It is in a rare acknowledgement by Taipei that the sensitive programme is not exclusively funded by the US, and with France's increased interest in the region, it is safe to say that it is France that is leading Europe's initiative in Taiwan as it has done in the past.
European countries are generally wary of allowing weapons to be sold to Taiwan because of the fear of provocating China, but in 2018, Taiwan informed that a company in the British territory of Gibraltar was assisting it on the design of the new submarine fleet.
Despite the watchful approach of the European states, France has assisted Taiwan by selling arms to it despite the threat of provocations by China. Taiwan has acquired French frigates and fighter jets in the past. Taiwan said it was seeking equipment for upgrading the missile interference system from France last year.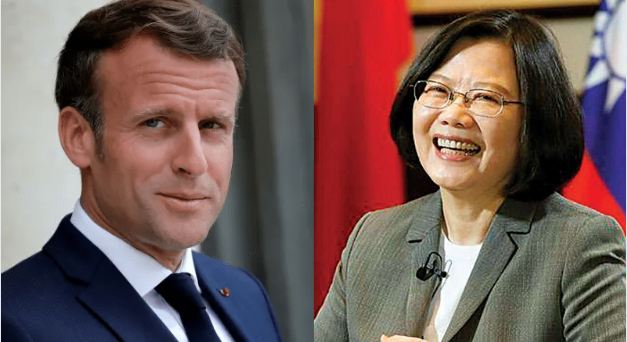 Taiwan purchased six Lafayette frigates in 1991 and 60 Mirage 2000 fighter jets in 1992 from France. To avoid arms sales between the two countries, China signed an agreement with France, and in a joint statement issued in 1994, France promised that no potential arms sales to Taiwan would be made.
Last year, however, France signed the DCI-DESCO deal with Taiwan, to provide service and upgrades to the weapons it had already sold. The DCI-DESCO deal is a violation of the agreement in China's eyes, but France insisted that it is not selling Taiwan new arms, but rather offering a service in compliance with the original contract.
Read More: 'We want to join the Quad,' as Biden abandons the Quad, UK races with France to win over Indo-Pacific allies
These weapons have been in use for over 25 years and were in desperate need of improvements, but France had been unable to offer such facilities due to the France-China agreement's constraints.
The Ministry of National Defense had no choice but to store many Mirage 2000 fighter jets due to a lack of support. The fact that France agreed to update the frigates meant that a potential agreement to upgrade the fighter jets is possible.
Recently, a bill introduced by French Senators aims to inform the French government regarding the advantages of promoting Taiwan's participation in international organisations.
Senators Joel Guerriau and Alain Richard, both members of the France-Taiwan Inter-Parliamentary Amity Association, were among the sponsors. If passed, the bill would raise French support for Taiwan's membership in international organisations such as the World Health Organization (WHO), the International Civil Aviation Organization (ICAO), the United Nations Framework Convention on Climate Change and the International Criminal Police Organisation.
The bill mentions the "Taiwan model" for combating COVID-19, which has proven popular since Taiwan, with a population comparable to Australia's, has not had to lockdown cities and has only 10 reported deaths.
Besides, France was involved in a war of words over Beijing's pressure on French lawmakers. Chinese ambassador Lu Shaye was summoned by the French foreign ministry for repeatedly insulting a French researcher.
Lu reportedly wrote to French Senator Alain Richard to discourage him and other members of the Senate's France-Taiwan Friendship Group from visiting Taiwan earlier this month. According to the letter, Richard should avoid any official communication with Taiwanese authorities, as this might send the wrong message to Taiwan's pro-independence powers.
Read More: As Emmanuel Macron seeks EU leadership, France has a plan for Taiwan and China is rattled by it
Antoine Bondaz, a fellow at the Foundation for Strategic Research in Paris, criticised Lu in a tweet for interfering in France's democratic system. Bondaz stressed that lawmakers are free to meet with whomever they choose. The Chinese embassy responded by claiming that Lu was stopping other countries from interfering in China's internal affairs. It also started referring to Bondaz as a "little thug," a "crazed hyena" and an "ideological troll" with an "anti-Chinese" stance in a series of tweets.
The people involved and the words exchanged between the two sides made one thing very clear. The issue had the capacity to become a full-blown diplomatic incident and could have quickly gotten out of hand, but France stood its ground. This reflected that even if it comes to taking China on, France can and will stand its ground, especially on the Taiwan issue.
Moreover, this also showcased the leadership ambitions of France, in the European Union and abroad. By taking on China's wolf warrior diplomacy, France sent a resounding signal to Beijing, Berlin and Washington. And now with Taipei reporting that the European countries are also helping in its plans of domestic submarine development programs, it is clear that France has no regards for the One China Policy and it is becoming increasingly assertive in regards to defending Taiwanese sovereignty.