Although Rodrigo Duterte has appeared to be okay with the Philippines' sovereignty being slowly eroded at the hands of the Chinese Communist Party for a long time, his flip-flopping in both his words and commitments regarding Beijing's sustained offensive has the Filipino people looking for alternatives to Duterte and his block. Cracks are appearing in Philippines President Rodrigo Duterte's ruling coalition ahead of what is expected to be a nasty presidential race in 2022.
Now even as China continues to assert itself in the South China Sea continuously, the Philippines has once again asked for China's sincere support and cooperation. The Philippines has asked China and ASEAN nations for full support and genuine cooperation in transforming the South China Sea into a "sea of peace, security, stability, and prosperity."
This gesture was presented by Foreign Affairs Secretary Teodoro Locsin Jr. during the Special ASEAN-China Foreign Ministers' Meeting (SACFMM) on Monday, June 7, 2021, in Chongqing, China, to commemorate the 30th anniversary of ASEAN-China Dialogue relations. The ASEAN foreign ministers and China agreed to display a moderation in the South China Sea and refrain from acts that could aggravate tensions, according to reports from the conference.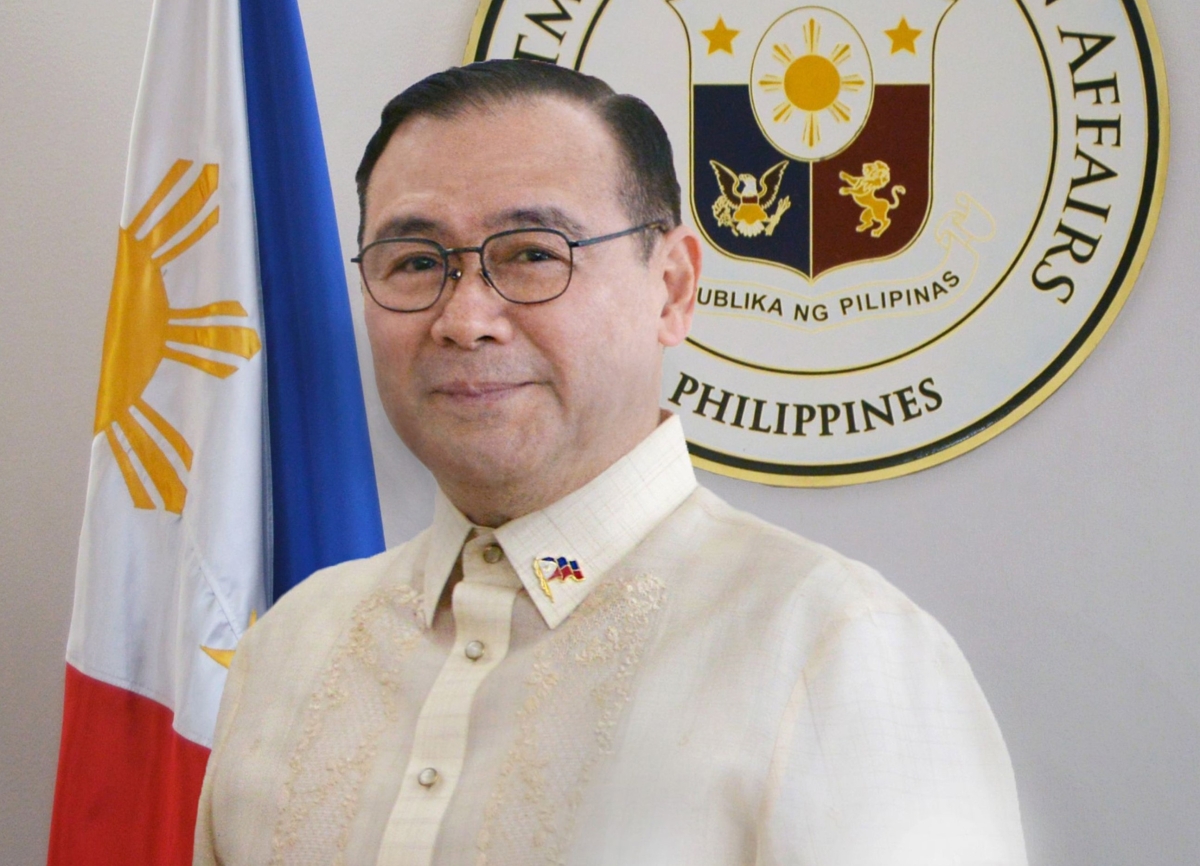 The meeting reaffirmed commitment to full implementation of the 2002 Declaration on the Conduct of Parties in the South China Sea (DOC) and to the resumption of the momentum of negotiations for a Code of Conduct in the South China Sea (COC), according to a statement from the Department of Foreign Affairs (DFA).
"Sec. Locsin appealed for full support and sincere cooperation to achieve our collective aspiration for the South China Sea to be a sea of peace, security, stability and prosperity; not a moat between the members of the family of Southeast Asian nations but a wide watery highway for trade and connection," the DFA said.
As Country Coordinator, Locsin co-chaired the SACFMM with Chinese State Councilor and Foreign Minister Wang Yi. "The Meeting marked accomplishments and milestones in 30 years of relations and reflected on the direction of future cooperation, which is among the most substantial in ASEAN's external relations," the DFA said.
Duterte is ineligible to run for President again in 2022 due to the 1987 Philippines Constitution's term restriction. Given the mounting outrage over Chinese transgressions in the South China Sea, Duterte's removal might invalidate his embrace of Beijing, endangering historic ties between Manila and Washington.
Although the Duterte administration makes anti-China comments, they are usually only lip service. When Chinese vessels enter Philippines waters, such remarks are usually intended to serve as deterrents. Duterte, on the other hand, intends to keep his China "pivot" alive. Duterte's behaviour, on the other hand, may cause problems for his party, the PDP-Laban, in the 2022 presidential elections.
Read More: China tried to bully Philippines. It failed. Now it's trying to bully Malaysia and a bigger humiliation awaits
Duterte has been hesitant to approach China over the South China Sea dispute. In fact, he appears to be on the verge of quitting up. "China is a good friend," he had previously stated. We owe them a debt of gratitude—a lot, including our vaccines." Continuing his defeatist remarks, Duterte added, "So China, let it be known, is a good friend, and we don't want trouble with them, especially a war."
Duterte's trust rating is down to 55% according to a recent survey, which is a significant reduction from his historically high ratings of 91% in previous surveys. Moreover, as Duterte cannot run again for President again, the pressure on his party due to his pro-China statements is increasing, even as China continues to intrude into the sovereign waters of the Philippines. The people are furious and the upcoming elections next year could finally be the time that the Philippines gets rid of their pro-China President.