Russia seems to have 'checkmated' China. On Tuesday, Russian aircraft maker Sukhoi introduced the prototype of a new fighter jet at the MAKS-2021 International Aviation and Space Salon in Zhukovsky, outside Moscow. According to the Associated Press, under the project name 'Checkmate', the new warplane is a single-engine, fifth-generation stealth fighter jet with a top speed of Mach 1.8 to 2, a range of 3,000 kilometres and a payload of 7,400 kilograms. The new Russian fighter jet, which is expected to hit the skies in 2023, is already being seen as a tough competitor to the United States' F-35 jets.
But Russia does not only have the United States to compete with. In fact, right next door, Moscow seems to have a wannabe 'competitor', who thinks the new 'Checkmate' fighter aircraft could give competition to what it calls its 'indigenously developed' FC-31 jet. Of course, we are speaking of China here. Right after Russia unveiled the new 'Checkmate' fighter jet, China's foreign ministry pamphlet – Global Times profoundly opined, "It [checkmate] may also affect the export of warplanes made by China like the FC-31, though Chinese military observers say the FC-31 still holds an advantage."
According to so-called experts quoted by Global Times, "Checkmate will also be a direct competitor to China's medium-sized stealth fighter jet, the FC-31, on the international arms market, and Wei said that China's product has already made test flights, and is a step ahead of the Checkmate in terms of development progress."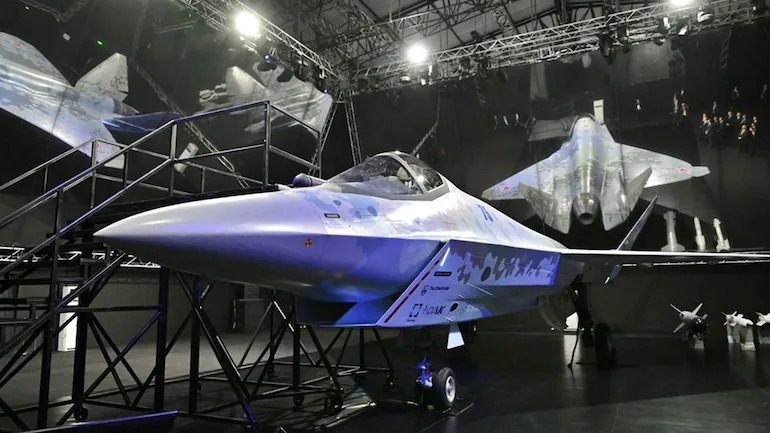 Here's where we love to burst China's bubble. Your substandard jets, dear China, are no match for the aircraft of frankly any powerful country. China's entire "defence manufacturing industry" is made on the foundation of theft. Most commonly, China has stolen Russian military intellectual property and furthered the interests of its own shabby defence industry. Russia knows its designs, technologies and military secrets have been stolen by China. Therefore, if China thinks it has any chance of getting hold of the new 'Checkmate' fighter jet, it is in for a big surprise.
Russia will make it a point to not sell the new fighter aircraft to China. Checkmate fighter jet has now emerged as Russia's flagship weapon, replacing the prestigious and lethal S-400 air defence systems. Even the S-400 system deliveries to China have been stalled by Russia, since the paper dragon has shown an unprecedented propensity to steal military technologies rather shamelessly.
Read more: Putin is all set to make Xi regret sending China-backed spies to Russia and stealing its military secrets
Not only will Russia not sell the newly unveiled fifth-generation fighter jet to China, but it will also ensure that technologies and designs related to it do not fall in the hands of China for it to reverse-engineer. In order to give you a sense of how brazenly China steals Russian defence technology to use the same for domestic production and then for global exportation, here's what Yevgeny Livadny, Rostec's chief of intellectual property projects, had said: "Unauthorized copying of our equipment abroad is a huge problem. There have been 500 such cases over the past 17 years. China alone has copied aircraft engines, Sukhoi planes, deck jets, air defense systems, portable air defense missiles, and analogues of the Pantsir medium-range surface-to-air systems." Rostec is Russia's state-owned defence conglomerate, and is the same company which has now developed 'Checkmate'.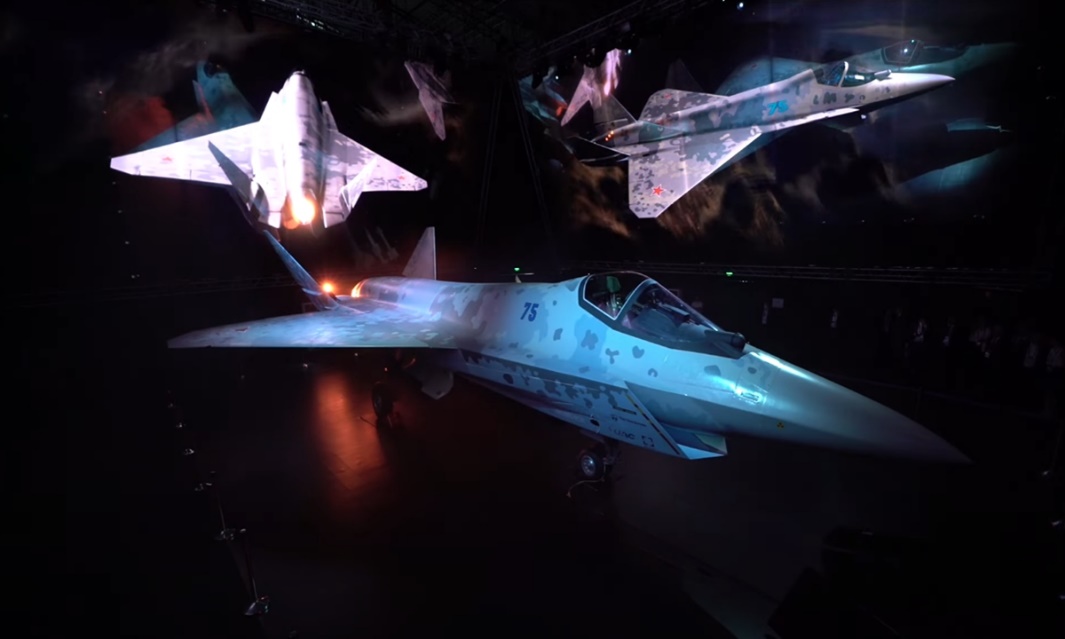 Russia has more than enough prospective buyers for the new fighter jet. Countries in Southeast Asia, South Asia, Middle East and perhaps even Africa, not to mention those directly affected by Chinese belligerence can all be readily be made clients for the 'Checkmate' fighter jet project. However, Russia will not sell to China, because Beijing simply does not have any modicum of respect for business, or rather, strategic transactions of no less than critical military equipment.
China's modus operandi is simple: buy a few jets from Russia which they can reverse engineer and make a copy of, which will then be mass-produced for its military and allies like Pakistan. During the 90s where it purchased the elite Su-27 fighter jets and S-300 missile systems from Russia, China reverse-engineered and came up with J-11 fighter jet and HQ-9 surface-to-air missiles which were nothing but a blatant copy of their Russian counterparts. In 2017, China rolled out the fifth-generation Chengdu J-20 fighter jets which are copies of Russia's SU-57E
Not only has China been stealing Russian military secrets, but it has also been trying to undercut Russian influence in Asia. In Central Asia – which Moscow considers its backyard. China is trying to woo former Soviet states with BRI projects. It is also eyeing the Russian Far East and subsequently, the Arctic. None of this has been given a miss by Vladimir Putin, which is why, there is not a chance in hell that China will be allowed to lay its dirty hands on the 'Checkmate' fighter jet.