China and Pakistan are playing with fire. They are strongly rooting for the legitimation of Taliban, which has practically taken over Afghanistan. Both Pakistan and China will that that have a lot to gain out of mainstreaming Taliban.
For Pakistan, mainstreaming Taliban is all about taming Tehreek-e-Taliban Pakistan and ramping up its influence in Central Asia and South Asia as the main force driving Muslim brotherhood in the region. On the other hand, China wants to safeguard the China Pakistan Economic Corridor (CPEC) and avoid insurgency in Xinjiang by befriending Taliban. However, the stupid gamble that Beijing and Islamabad have made is bound to backfire terribly.
Pakistan does tend to think of itself as a diplomatic superpower. It feels that it can use diplomatic support for Taliban as a bargaining chip to secure the cooperation of the Afghanistan-based militant group. Taliban is reportedly looking to declare an Islamic Emirate of Afghanistan and therefore, it desperately needs recognition from other countries.
On its part, an overconfident Pakistan feels that it will be able to secure recognition for a Taliban-controlled Afghanistan called the Islamic Emirate of Afghanistan. However, till now only China has responded to Pakistani support for Taliban and that too because of its own reasons. However, this time, even the UAE and Saudi Arabia aren't on board with Pakistan's  campaign for recognizing Taliban, unlike the 1990s when the two Arab countries had recognised Taliban.
Even if Islamabad is able to secure recognition for Taliban, it won't really help Pakistan. The Pakistani government seems to think that if it helps Afghan Taliban get recognised, then Taliban won't support TTP, a militant group that controls the Pashtun area in Pakistan and wants to establish a separate Pashtun State following the Shariah law.
In fact, while Pakistan helps Taliban logistically, the TTP is dead against Pakistan. Still, Afghan Taliban supports TTP because of sheer ideological semblance, though the two militant groups function in different ways.
Pakistan's stupid gamble is based on the assumption that if it helps Afghan Taliban, then Taliban leadership too would feel bound to help Islamabad and therefore, it would abandon TTP. However, TTP isn't going anywhere. Only recently, TTP was involved in an attack that killed nine Chinese engineers in Pakistan's Khyber Pakhtunkhwa province.
And why should Taliban abandon TTP for Pakistan? Right now, the only benefit that Taliban can derive out of Islamabad is a strong campaign for formal recognition. Once, this goal is achieved, Taliban will have nothing to gain out of Pakistan, a failed State which no longer receives any US aid that could have ended up getting diverted to Afghan Taliban.
In fact, bringing Taliban into the pictures is going to bring even Pakistan's territorial sovereignty under threat. No Afghan government including the civilian Ashraf Ghani government, which has been seemingly overthrown by Afghan Taliban, supports the Durand Line.
However, the civilian governments only disputed the Durand Line that demarcated the Afghanistan-Pakistan border. On the other hand, Taliban is expected to go berserk. After all, it is a militant organisation, which will try to somehow raise border tensions with Pakistan.
Moreover, it is quite easy for Taliban to hurt Pakistan in its own territory. Taliban militants frequently move across the Afghanistan-Pakistan border for logistical and other assistance. Once Taliban storms to power power, it will start campaigning for a Greater Afghanistan in an attempt to stake claim upon the Pashtun regions in Pakistan, which will spell a disaster for the Islamic Republic.
If Pakistan thinks that it can set a big precedent by mainstreaming a fundamentalist organisation like Taliban and then claim a sense of suzerainty over other Muslim nations in South Asia and Central Asia, then it must also not discount the possibility of a conspiracy between Afghan Taliban and TTP to establish a Shariah State by separating Pakistan's Pashtun region.
Supporting Afghan Taliban could thus trigger the very fragmentation of Pakistan itself.
For China, on the other hand,  protecting the China Pakistan Economic Corridor is a matter of priority. Tehreek-e-Taliban Pakistan (TTP) keeps attacking Pakistani and Chinese interests in Pakistan's Balochistan province. In fact, TTP is a major obstacle in China's dreams of bypassing the Starit of Malacca and accessing the Arabian Sea by developing a network of rails and roads between China's Xinjiang province and Pakistan's Balochistan province.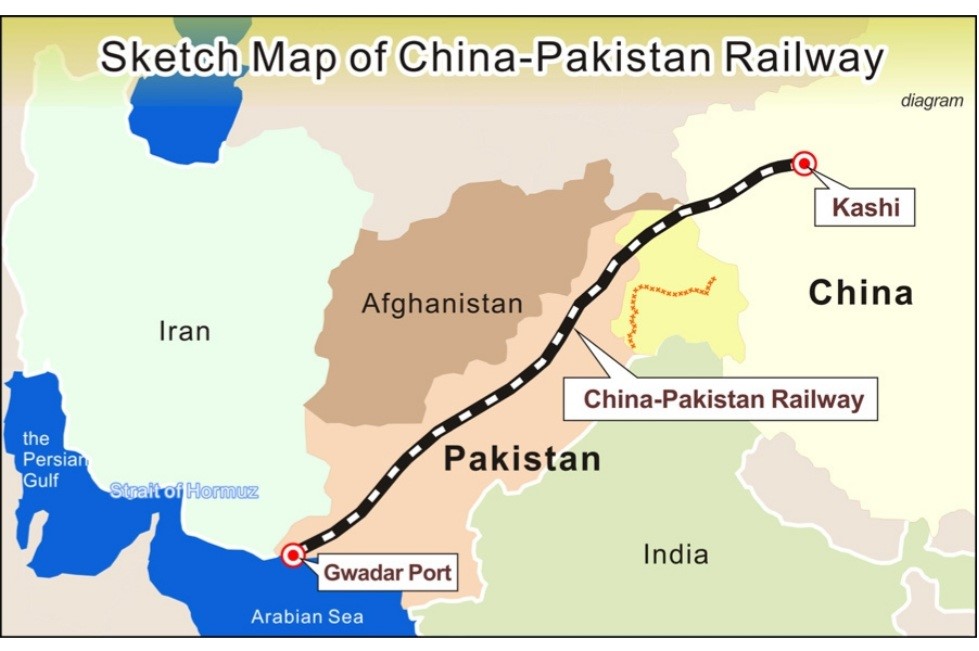 China feels that if it can use Pakistan to negotiate with Afghan Taliban and thereby weaken TTP, then the CPEC investments in Pakistan would get protected. However, the gamble is again based on a misconception regarding Taliban's intentions.
At the same time, Beijing wants to develop a tacit understanding with Taliban regarding the far-West Xinjiang province in China.
China is paying a lot of money to the Taliban, in return for a promise that the Taliban will not support Afghanistan-based ETIM, a militant organisation that seeks to fight against Chinese excesses and human rights violations in the Xinjiang province. China also wants the Taliban to deport any Uyghur Muslims found in Afghanistan. This is a part of China's strategy to avoid an armed insurgency by Uyghur Muslims in Xinjiang, but the Taliban seems to be exploiting China's fears for trapping it.
Presently, China has dumped over 1 million Uyghur Muslims into internment camps and it is speculated that a Taliban takeover in Afghanistan will lead to groups like ETIM recruiting and radicalising more Uighur youth, many of whom are already deeply disaffected by reports of Beijing's "vocational camps" and authoritarian control of Muslim religious practices in Xinjiang.
For the time being, Taliban doesn't seem to support ETIM. But for how long will it maintain a safe distance from such organisations? Once, Taliban secures China's recognition, there is every possibility of Taliban's ground-level leadership and commanders forging ties with Afghanistan-based groups that want to wage insurgency in Xinjiang.
It may be noted that an estimated 500 ETIM militants are presently operating in the Northern and Northeastern regions of Afghanistan. From here, the ETIM militants can easily enter China via the narrow Wakhan Corridor and infiltrate into Xinjiang. If the Taliban starts promoting ETIM, it will resurrect an armed insurgency in Xinjiang in no time.
Both China and Pakistan are riding a dangerous tiger called Taliban, and they will be devoured the moment they fall of it.