China has flooded India with its smartphones. Chinese smartphones are a big hit in India, due to the extremely cheap prices which companies like Xiaomi, Realme, Oppo, Vivo and others offer. It is safe to say that these Chinese companies, directly or indirectly linked to the Chinese Communist Party (CCP), have flooded the Indian market with their products. Chinese smartphones have been on the Modi government's radar for quite some time now. Due to their market flooding tendencies, Chinese smartphones were becoming competition killers for companies like Samsung, Apple and other Indian smartphone brands like Micromax. 
However, a 2020 decision of the Indian government, led by Prime Minister Narendra Modi is still haunting Chinese smartphone brands. In April last year, the GST rate of smartphones was increased. Prior to April 1, 2020, smartphones in India were clubbed in the 12% GST bracket. GST, that is, Goods and Services Tax, is an indirect tax used in India on the supply of goods and services. It is a comprehensive, multistage, destination-based tax. 
The Prime Minister Modi-led government shifted smartphones into the 18% slab, leading to a hike in taxes payable for smartphone sales. This in turn led to companies raising the prices of their products. However, the move to increase GST on smartphones is still having its effect, and the Chinese smartphone makers have once again hiked the prices of their handsets, albeit silently. 
Who is affected?
Chinese smartphones are no longer considered 'cheap' in India. This will affect sales, and lead to Indian consumers preferring non-Chinese brands, since the price difference between them and Chinese brands would be reduced. Interestingly, Chinese companies are taking the lead in effectuating a major cost escalation of smartphones in India. Media reports are naming only Chinese brands as hiking their handset prices currently, effectively meaning that non-Chinese brands continue to absorb the cost hikes themselves, instead of transferring the burden to consumers. So, the Indian consumers will, in turn, choose non-Chinese smartphones. 
Read more: Indian Government explains why it banned so many Chinese apps and why it will keep banning them
The cumulative loss, therefore, will be felt by Chinese smartphone brands. Already, such brands do not have a good reputation in India, and have been flourishing only because of their cheap products which an average Indian can afford. Now, however, Indians will choose quality over affordability, since Chinese brands are just offering their substandard and unsafe products at inflated costs.
Who has hiked their prices?
Chinese device makers Xiaomi and Realme have taken the lead in raising the prices of their smartphones. The Redmi Note 10 has received multiple price hikes. The base 4GB RAM variant, which was launched in India for Rs 11,999, is now retailing at Rs 13,999. The current price of the 4GB RAM variant matches that of the 6GB variant's launch price, which is now available for Rs 15,499 on the device maker's India website.
Realme is not letting Xiaomi have all the fun. So, the Realme 8, which takes on the Redmi Note 10, is now available for Rs 15,999 for the base 4GB + 128GB storage option. Other variants of the device too have received a price hike. Realme has hiked its smartphone prices by at least Rs 1,500. Devices like the C21, C25s have got a price hike of Rs 500 as well. 
Oppo has also hiked the price of some of its phones like the A54 in India. The company announced a Rs 500 price hike for both variants, starting September 1.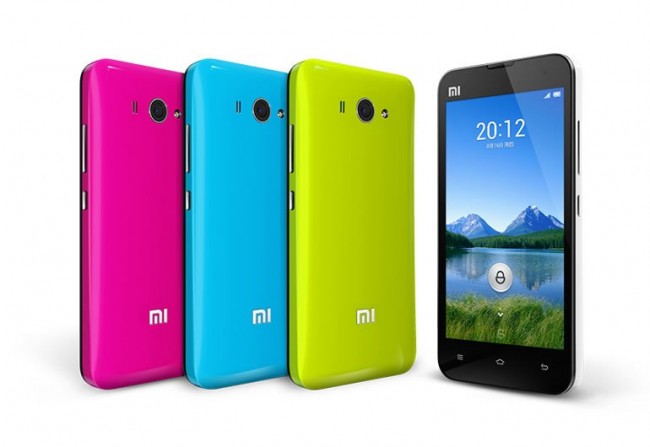 Why is the Government of India going after Chinese smartphone brands?
Prime Minister Modi's government is sceptical of Chinese smartphone brands compromising users' privacy and safety, and leaking sensitive Indian data to handlers in China who can very well have ties to the Chinese Communist Party. Furthermore, Chinese smartphone brands were really establishing a monopoly over the Indian market with their dirt-cheap offerings. This was proving to be bad for competition, especially non-Chinese brands. The overall business environment of India was getting polluted by Chinese smartphone brands, and to ensure a level-playing field, the Modi government last year hiked GST rates for handsets. 
Backstory
India and China have grown from being rivals to enemies. The Modi government, with the outbreak of Covid-19, realised that China and its Communist regime were up to no good. By early 2020, China had begun flexing its muscles along the Indo-Tibetan border. This was reason enough for the Modi government to bring down the hammer on Chinese interests in India. Relations between China and India have now grown sour beyond rapprochement. With the Galwan valley clash of June last year, in which 20 Indian soldiers were martyred fighting off Chinese little emperors, India had waged a lethal anti-China economic campaign, beginning with the banning of all major Chinese apps in the country. Then, China's interests in telecom, education, and other sectors were targeted. However, the Modi government had taken a massive step in March last year itself, when it decided to place smartphones in the 18% GST slab, thus tremendously hurting Chinese companies' fortunes in India. 
The Modi government is ensuring that Chinese companies do not dominate Indian markets in any manner, and is therefore targeting them in a steady, yet decisive manner.