There is a uniform pattern visible across the world. We are talking about a general propensity of purportedly liberal leaders letting in refugees in the name of humanitarian aid or following an excessively soft approach against extremism without understanding the consequences of such lax policies. Take the case of New Zealand for instance. Kiwi Prime Minister Jacinda Ardern positions herself as the tallest liberal leader in the world. Ardern's soft approach towards Islamist terror is taking New Zealand on a dangerous path. 
The curious case of a stabber in Auckland
Police in New Zealand have reportedly shot dead a man after he went on a stabbing spree, targeting six people in an Auckland supermarket. The Police further reported that the attacker died at the scene after he was located and shot.
The incident struck fear in the minds of locals. They described a scene of hysteria in the Countdown supermarket in Auckland's New Lynn suburb. 
Interestingly, the authorities had earlier described the incident as a random attack, without any terrorist connections. However, Prime Minister Jacinda Ardern has contradicted the Kiwi authorities themselves and has termed the stabbing incident as a 'terrorist attack'.
Ardern said, "What happened today was despicable, it was hateful, it was wrong."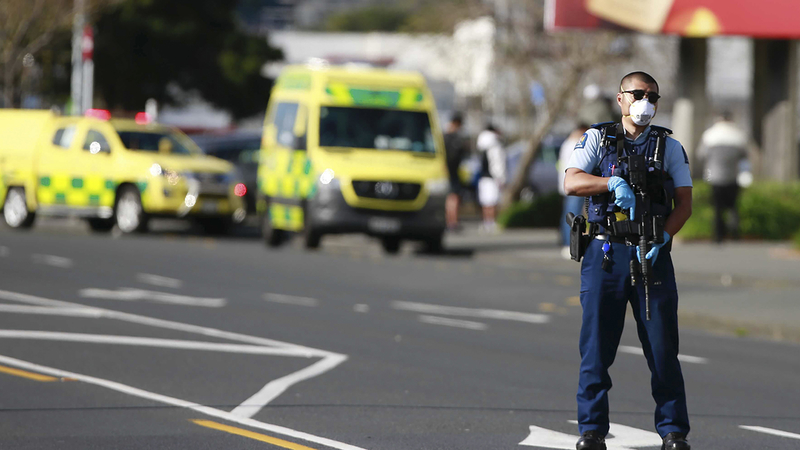 ISIS connection and gross negligence by Ardern government
The stabber has been reportedly described as an ISIS-inspired terrorist who arrived in New Zealand in 2011 and had roots in Sri Lanka. The Kiwi Prime Minister said, "The attack at New Lynn Countdown was a terrorist attack carried out by a violent extremist." 
Ardern added, "He was supporter of IS-ideology. He was known to multiple agencies. I was personally aware of him."
Shockingly, the Kiwi Prime Minister added that the attacker was on observation since 2016, but authorities could not arrest him due to legal obligations. In a flimsy defence, Ardern claimed that his activities had not crossed the threshold at which the attacker could be arrested. 
The Kiwi Prime Minister is not helping her own case here. If the attacker was admittedly a radical, then it is no excuse to say that he could not have been arrested or that his activities were not objectionable enough. It is unfathomable that the Kiwi authorities were actually waiting for an incident to take place before they could arrest a supporter of the Islamic State-ideology. 
Also, if the ISIS-inspired terrorist could attack despite being observed, then it speaks volumes of how highly incompetent the Jacinda administration is. 
Jacinda's soft approach and appeasement politics
The way an ISIS supporter was being given a long rope by the Kiwi authorities manifests Jacinda's soft approach towards Islamist extremism. Any such criticism won't go with Jacinda image, as an ultra-liberal leader. She is also wary of being blamed for Islamophobia, which is why she evidently goes soft on ISIS sympathisers. 
Take for instance the case of Suhayra Aden, an Australian citizen who left for Syria in 2014 along with her two young children. Aden reportedly aspired to join the ISIS, which itself had gained prominence in 2014 only. However, after the ISIS fell apart, Suhayra Aden tried to infiltrate into Turkey, but got detained along with her children by Turkish immigration authorities. 
Aden, a New Zealand-born Australian citizen, was ultimately stripped of her Australian citizen by the Morrison government. So, guess who came out to help her? Yes, you got it right- Jacinda Ardern. The Kiwi Prime Minister launched a scathing attack on Canberra for "abdicating its responsibility" while adding that "great care" was being taken to minimise any risk to New Zealanders. 
Finally, the Ardern administration officially announced that it would accept the return of Aden and her family to New Zealand.
Accepting Aden was a part of Jacinda's attempts to show herself as an Islam-loving politician. Her appeasement politics has been in full swing for quite some time now. After the Christchurch Mosque attack in March 2019, Jacinda Ardern was seen donning a hijab– a religious veil seen by many as patriarchal in nature. It was a part of Ardern's attempts to support an ongoing leftist campaign of projecting the Hijab as a 'cool' and 'liberating' tool.
Last year, the New Zealand Police decided to include Hijab in their uniform so that no one has to "compromise their religion and values". 
However, till Jacinda Ardern's appeasement politics was restricted to projecting Hijab as a liberal apparel, it was not affecting the law and order situation in the country. Now that Jacinda has extended her brand of politics to humanising ISIS sympathisers, New Zealanders face a real risk of life and limb, because of their Prime Minister's Jacinda purportedly liberal values.