The brutal Chinese crackdown on its sprawling tech giants, that Xi Jinping executed under the banner of "common prosperity," is now taking a heavy toll upon China's startup ecosystem. China's regulatory fire is fast burning its economic growth engine down.
Chinese startups fleeing China
Tech Crunch reported that regulatory hurdles and compliance costs are discouraging Chinese young entrepreneurs from building China-centered products. For budding startups, shifting overseas looks a way better option than navigating the highly uncertain and unpredictable business environment at home.
China's internet sector was never so regulated, censored, and controlled. China wanted its tech giants to shift their focus to hard technologies, such as semiconductors and industrial robotics. Hence, the Xi regime slashed the Ant Group's expansion ambitions in the tech sector back in 2020 by rejecting its biggest-ever IPO bid in China's history.
China cracked down on gaming companies to stop game addiction in Chinese youth. China throttled its budding EduTech companies to bridge the widening wealth gap. CCP reined in its fintech companies to avoid Chinese youth from falling into their debt trap. Now, these regulatory measures have piled miseries on the nation's once-thriving startup ecosystem.
Venture capital firms in China, especially USD funds, didn't use to care whether a startup made money or not in the beginning. As long as the company was seeing miraculous growth, it could take care of monetization later. But this formula has stopped working because any app can be taken down at any time," said Lucas, a startup owner in China.
Tech Crunch reported that "for many Chinese entrepreneurs, going public in the U.S., which has the world's largest stock exchanges, is the ultimate goal, which would allow them to eventually cash out and generate more capital for scaling
4 million firms went missing in China last year
The regulatory wave struck Chinese businesses so hard that around 4 million Chinese firms had to wrap up their business last year. As per SCMP, 4.37 million of China's smallest businesses permanently shut shop in the first 11 months of 2021. By comparison, less than 1.5 million new firms opened at the same time.
Read More: 4 million Chinese firms went missing in 2021
Expect no more global Chinese conglomerate
Looking at China, it is easy to assume that it is a country of big companies. Chinese tech giants like Alibaba, Tencent, and Huawei became globally popular very quickly. But they could achieve this staggering growth only because they had a stronghold over the domestic market.
Their scrupulous growth at home fueled their global expansion. Now, expect this Chinese module to die soon since the world will no longer see any Chinese company replicating the success story of Jack Ma or Pony Ma.
And this will have repercussions on the Chinese economy. China is a country of micro and small enterprises. With over 40 million micro and small firms, the small-scale firms are considered the "backbone" of China's private sector. And around one-tenth of such firms simply got wiped out last year. And the current hostile business environment and COVID-19 explosion suggest no respite in sight either.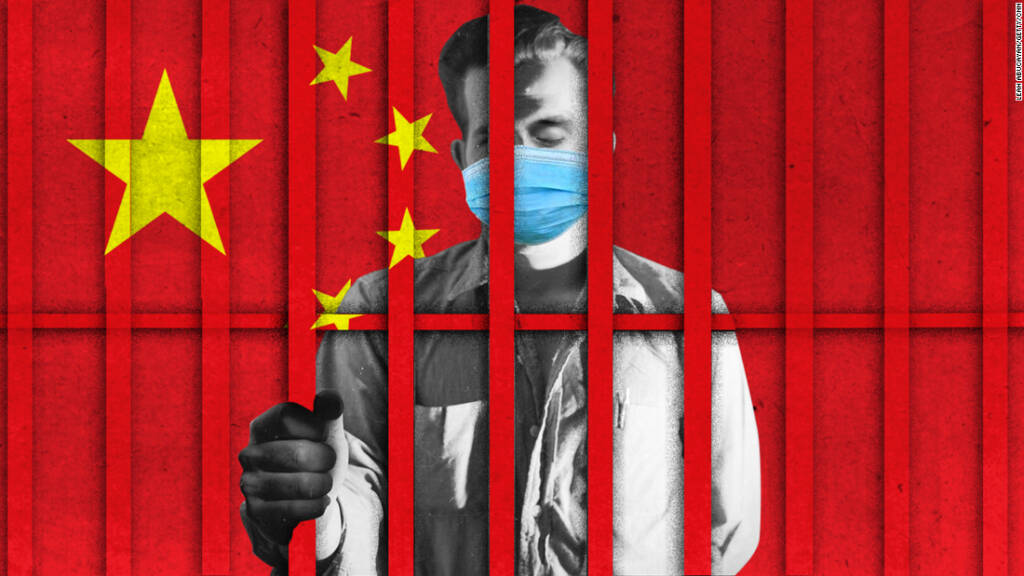 Chinese businesses face a double whammy
Bloomberg recently reported that around 373 million Chinese citizens living in 45 cities are now under full or partial lockdown. The cities under lockdown make up around 40% of China's Gross Domestic Product (GDP). Moreover, lockdowns of lesser intensity have been introduced in other cities as well, thus affecting 70% of China's GDP in total.
Small businesses, thus, are facing a double whammy in the politically-sensitive year for the Chinese Communist Party; COVID-19 on one hand, and the Xi regime on the other.
Chinese premier Li Keqiang has been warning of grave economic consequences that China is destined to face after imposing draconian measures to rein in the spread of the pandemic. Economists have suggested that the Chinese economy may face a contraction in the second quarter if the lockdowns are not lifted anytime soon.
Read More: 'China can survive this economic Armageddon only if it abolishes Xi's policies,' Chinese premier declares
China's thriving startup ecosystem helped the Chinese economy experienced unprecedented growth over the last two decades. Now, as the ecosystem faces the risk of getting razed down by the Xi regime, the Chinese economy is set to face the heat of great proportions.
Also watch –