The New Zealand Prime minister, Jacinda Ardern is all confused about her policies in dealing with China. Her popularity at home is anyway super-low because of her failed Covid policies and now her poor diplomatic outlook.
Given New Zealand's massive economic reliance on China, Jacinda looks to be stepping cautiously so as not to offend China in any way. On the one hand, Jacinda condemned Russia's invasion of Ukraine and tried to strategically collaborate with Japan to counter China's presence in the region, and on the other, the New Zealand government did not strongly oppose the China-Solomon Islands security treaty. This illustrates how Jacinda is playing a double game when it comes to China. Also, Jacinda has shown reluctance to join the AUKUS group which is aimed to counter China's rise in the region.
Jacinda, the confused woman
Jacinda has been vocal about Russia's invasion of Ukraine. She said in an interview with BBC, "Let's not be quick to create a binary situation between two differing schisms in the world. It is Russia, who has perpetrated this, it is Russia who must be spoken firmly against, and let's do everything we can diplomatically to ensure that that doesn't grow beyond Russia."
But at the same time, Jacinda's stand against China has been very soft, especially when China inked a security deal with the Solomon Islands. Jacinda's mild position against China was reinforced by her statement, in which she spoke of Wellington's "mature relationship" with Beijing.
New Zealand has also shown reluctance to join AUKUS which is the US, UK, and Australia security alliance to help ward off China's influence in the region.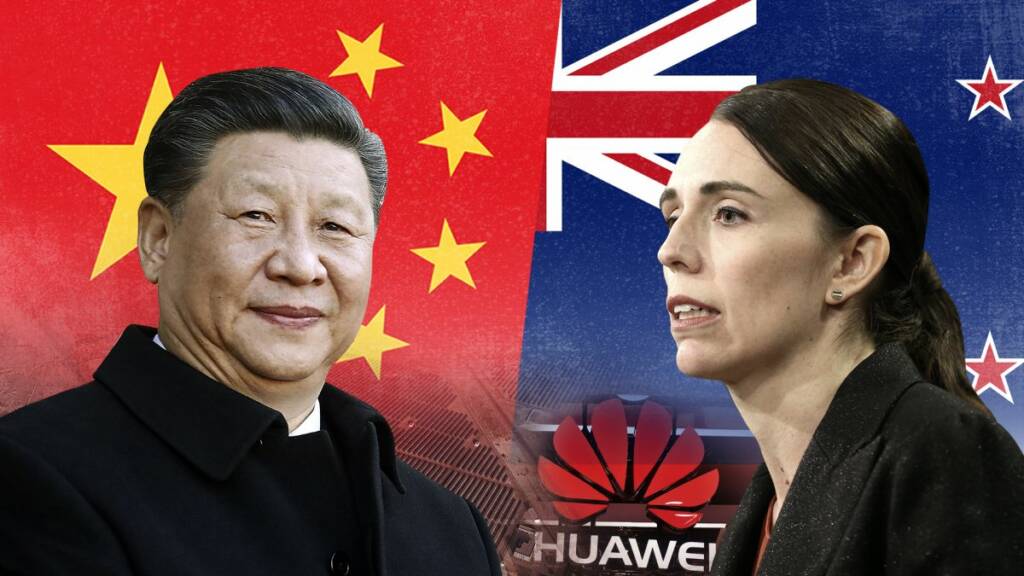 A treacherous road
But the question is, why has New Zealand been showing this soft stance towards China? The answer lies in New Zealand's economic dependence on China. New Zealand and China are close trading partners. China is New Zealand's largest trading partner, with two-way trade (exports and imports of goods and services) exceeding NZ$33 billion.
Ms. Ardern defended Wellington's relationship with Beijing and said, "China is a very important trading partner for us, and we share a mature relationship. Where there are areas we can work together, we will – but there will always be areas in which we will not necessarily agree and when those areas arise, we are very forthright and clear on our position."
Jacinda, on the other hand, appears to be playing a double game. She met her Japanese counterpart recently. Both announced talks to strengthen defense and security cooperation, including intelligence sharing, as they warned of regional threats — a veiled jab at Beijing. In a joint statement, the two countries warned of "increasing challenges to Japan and New Zealand's basic values and principles," while reiterating their commitment to a "free and open Indo-Pacific."
Read more: Jacinda's love for China has impaired New Zealand's economy, and now she wants Japan to save it
Given this, Jacinda's popularity has been on the decline since she took office in 2017. With her liberal initiatives to combat rising Covid cases, the country grapples with the rising cost of living: the annual inflation rate is currently at 5.9%, and Ardern's Labour party has dropped from being New Zealand's most popular to being surpassed by the right. In the midst of all, her double-dealing with China could cost her diplomatically.  And therefore it seems Jacinda Ardern is walking a slippery slope when it comes to China.
Read more: New Zealand copied China's zero-Covid policy. The result is here
Watch –