China is deliberately clogging ships and ensuring that it teaches a lesson to the countries that were once trying to decouple from the paper Dragon and take down its economy. It is using the COVID-19 Pandemic as an excuse for blocking ships and disrupting global supply chains.
Meanwhile, the West is preoccupied with its own issues. It is taking China's "ship trap" diplomacy for granted. However, the issue needs the undivided and urgent attention of the world.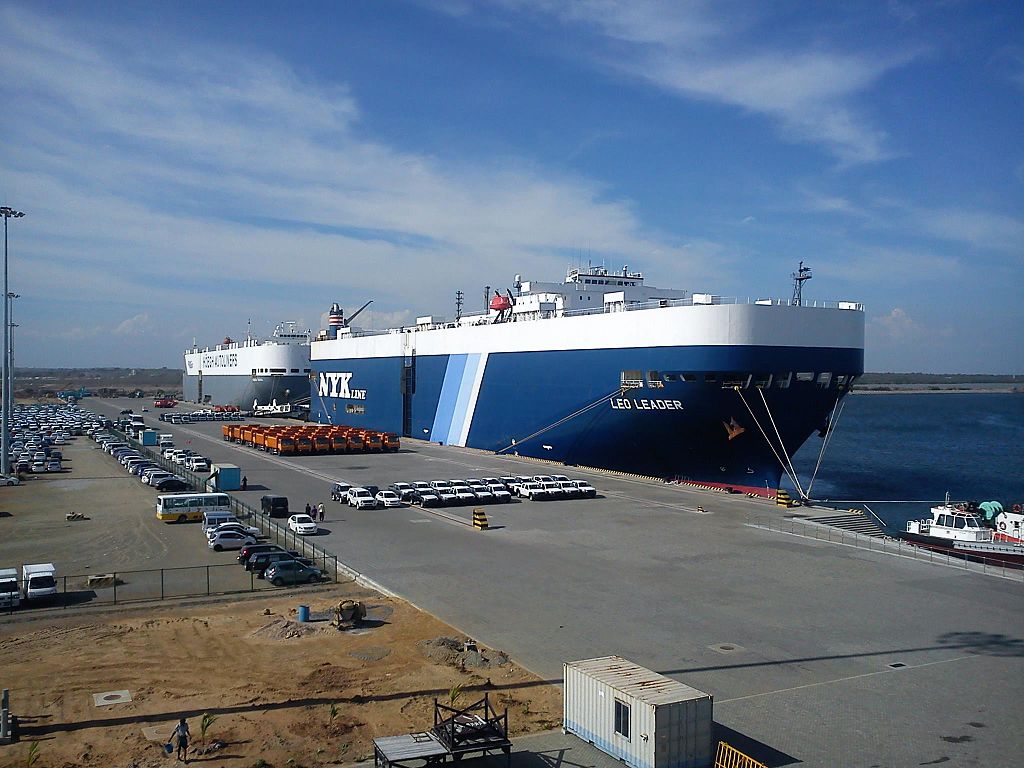 The West is facing multiple crises
Ever since the Russia-Ukraine war broke out, the Western powers started facing issues like soaring gas prices and the food shortage crisis.
Read more: The immediate effect of the Russia-Ukraine pseudo war is here: US, Europe, and China scramble for gas
Today, gas prices have soared to record highs in the European Continent and this has led to staggering inflation in many of the countries. Countries like Germany, Spain, and Bulgaria have witnessed widespread protests due to rising fuel and commodity prices.
Rising anti-government sentiment due to the present energy and food security crisis has led to an excessive focus on these issues. However, another crisis is brewing for them along the Chinese ports.
China creating a big supply chains disruption crisis
China's harsh COVID-19 lockdowns and the zero-COVID policy have led to the clogging of several ports in the country.
All of China's major ports are battling heavy container traffic with ships waiting to dock in the vicinity. This has created a port congestion crisis. A study by analysts at the Royal Bank of Canada (RBC) found that one-fifth of the global container ship fleet was currently stuck in congestion at various major ports.
Ships waiting to dock because of China's insane COVID strategy. This is intentional. pic.twitter.com/iQwMksetaE

— Aaron Ginn (@aginnt) May 3, 2022
In China, there are a total of 344 ships were waiting for arrival at the Port of Shanghai. Shipping something from a Chinese warehouse to an American warehouse is presently taking 74 more days than usual. In Europe too, ships are experiencing an average delay of four days which has even led to a shortage of empty containers for taking European-made goods to the US east coast.
For Americans and Europeans, it translates into a shortage of basic commodities, electronic gadgets, and other consumer goods produced in China. While the Western world is still struggling to handle the consequences of the Russia-Ukraine war, another crisis is brewing at its doorstep.
China's "ship trap" decoded
But why is China doing what it is doing? Well, it is teaching a lesson to the countries that were once talking about decoupling from the Chinese economy.
In fact, this is what the Chinese President Xi Jinping has been trying to do for quite some time. In 2021, Xi had talked about increasing China's role in international supply chains and make the world more dependent on the country. Xi had said, "We should increase the dependence of international supply chains on China and establish powerful retaliatory and menacing capabilities against foreign powers that would try to cut supplies."
So, China found it convenient to catch the EU and the US in a spot of bother due to the Russia-Ukraine war and make it clear that any attempt to decouple from China could lead to a severe commodities shortage crisis. In the long-term, this could backfire because powers like the US, Japan, and the EU could try finding viable alternatives to China.
Read more: China was merrily usurping Russian firms. India swept in and stopped it
However, Xi knows that in the short term, the West won't be able to find a proper alternative to Chinese mass manufacturing. Therefore, China's "ship trap" diplomacy is a massive crisis in making that must be taken into account by the Western world without any undue delay.
Watch –