Recently, Alegria had threatened to shut off gas supplies to Spain. That marked the addition of another European country to the list of nations facing energy uncertainty due to their loud activism against Russia. You see, Spain had expressed interest in supplying gas to Morocco. However, Algeria is willing to stop gas supplies to Spain if the European country does so much as export one ounce of natural gas to Morocco. Of course, Algeria is being emboldened by Russia. However, Russia is not making life miserable for Morocco. In fact, it has come as a savior of the North African country.
Russia has expressed interest in investing in the Nigeria-Morocco gas pipeline (NMGP). Timipre Sylva, Nigeria's Minister of State for Petroleum Resources, said, "The Russians were with me in the office last week, they are very desirous to invest in this project and there're lots of other people who are also desirous to invest in the project."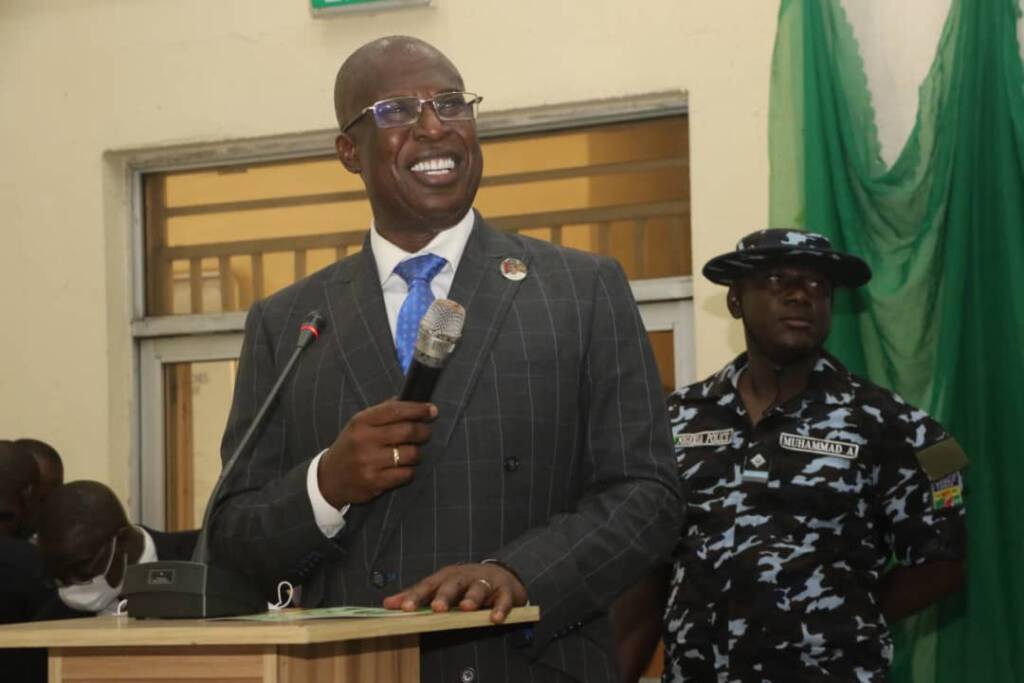 He added, "This is a pipeline that is going to take our gas all through a lot of countries in Africa and also, all the way to the edge of the African continent where we can have access to the European market as well."
The Pipeline and How It's Important
The agreement for the Nigeria-Morocco Gas Pipeline was first signed in 2016. Besides linking the two countries, the 5,660 km (3,517 miles) pipeline is also expected to connect several other African countries to Europe. Nigeria and Morocco are the main investors in the project, and Russia wants to be one as well. The pipeline traverses the territorial waters of 13 countries.
The Nigeria-Morocco Gas Pipeline, up until now, was being seen by many anti-Russia activists as a project that will help undercut Moscow's influence not just in Africa, but also its stranglehold on Europe. However, Russia swooping in with massive offers to invest in the project spill water over all such ambitions.
What if Russia Controls NMGP?
Russia controlling the Nigeria-Morocco Gas Pipeline would make gas supplies in many African countries come under the jurisdiction of Russia. Russia would effectively end up controlling the energy security and stability of many African nations. Meanwhile, the NMGP is also slated to transfer gas from Africa to Europe.
Again, any and all gas being supplied to Europe via this pipeline will be subject to the whims and fancies of Russia. If Russia can use its influence over Algeria to threaten Spain with a suspension of gas supplies, one can only imagine what Moscow would do when it comes to control a stake in the NMGP.
Europe has been antagonizing Russia for quite some time now. It has also been pretending to show the world that it can do just fine without Russian oil and gas supplies. However, much of this bravado stems from European nations' belief that their alternate sources of energy are free from Russian influence. Algeria, for one, is not. Yet, it is fast emerging as an important energy exporter to Russia.
Read more: Bulgarians rise against their government as Putin turns their gas taps off
Once Russia clinches the deal with the NMGP, gas supplies from Africa to Europe will also be controlled by Moscow. In a way, after threatening to seal Europe's gas supplies from Algeria, Putin is doing the same with Morocco. The only difference is that NMGP is a massive project, whose control if Russia acquires, could drastically change the geopolitical equations not just in Africa but also in Europe.
OPEC Finances Finalized
The OPEC Fund for International Development has already sealed a deal to finance $14.3 million for the second phase of the studies in the Nigeria-Morocco gas pipeline project. Importantly, the project is 'submarine' in nature.
Earlier, in January, the Islamic Development Bank had signed an agreement with Morocco to provide $15.45 million for the Nigeria-Morocco gas pipeline studies.
All the financers, investors, and developers of this project are sympathetic to Russia in one way or another. All of this, while Russia has not even entered the picture directly yet. Imagine how Moscow could control the fate of the region once it becomes a major investor in NMGP!
Watch –