The mountainous borders of Sinjar have always been an oasis for Turkey. Ankara's habit of laying an eye on everything that weighs profit made it difficult for them to leave out Sinjar in its glory.
The Gray region of Sinjar witnessed another brutality in the form of a recent Turkish operation named 'Claw-Lock' aimed to eradicate the Kurdish worker's party (PKK) in Iraqi Kurdistan.
Sinjar and Ankara
Ankara has a bucket list of things they want to do in Sinjar and the prime one is the gas pipeline from Iraq Kurdistan to Turkey.
Iraq Kurdistan has a commanding presence when it comes to its high oil reserves. The highly exploitable region is an integral part of the Republic of Iraq though it enjoys semi-autonomy with strict oil laws.
Turkeys' animosity with Kurds roots back to history with many past endeavors from Ankara into the northern Iraq region creating a bigger mess of things with operations like Claw-Tiger and Claw-Eagle. Turkey has designated PKK as a terrorist group since 1984 and has often used this as a garb to maul over the Kurds, killing tens of thousands since then.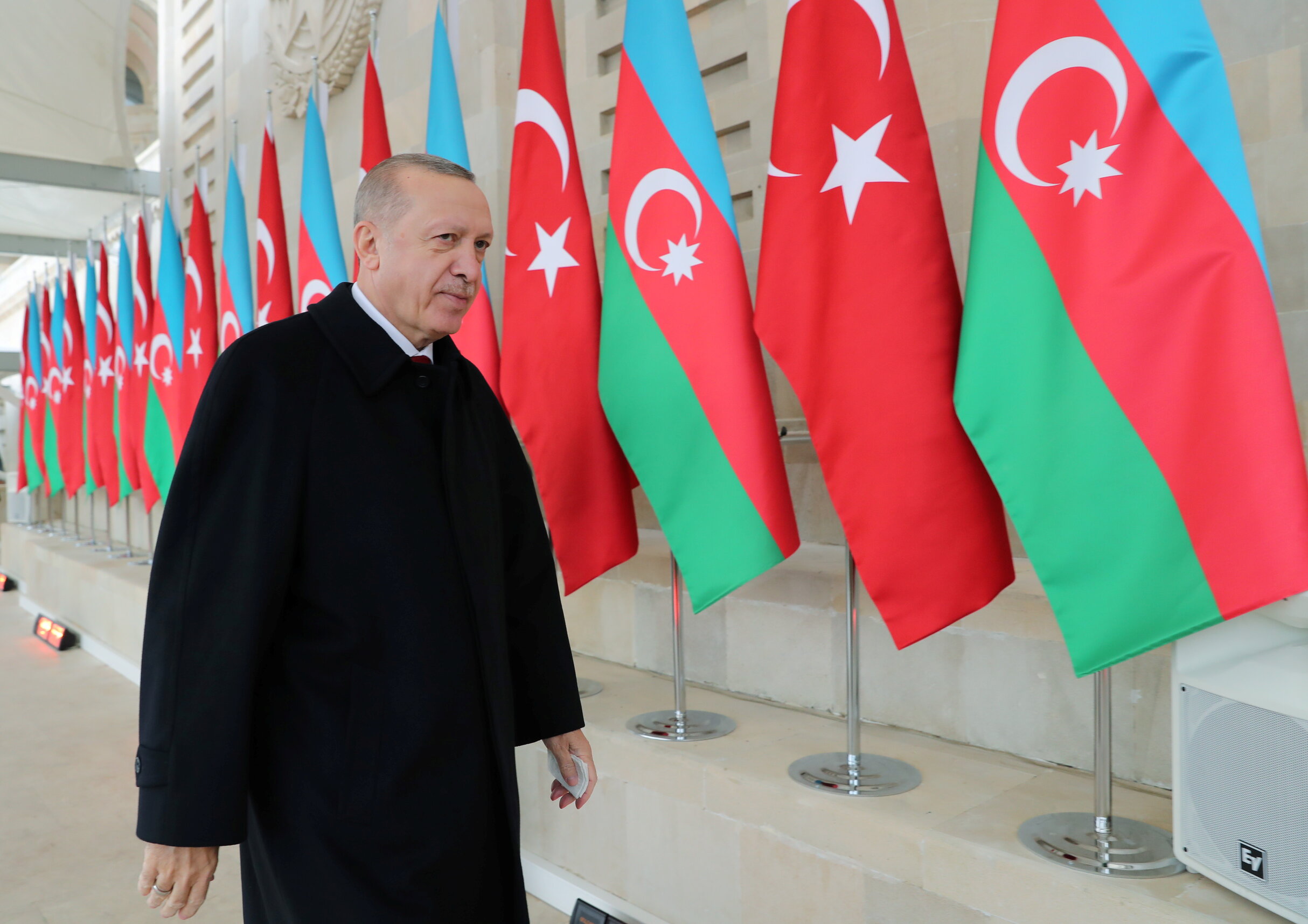 After fighting out the hazards of ISIS, PKK has successfully cultivated a base in the northern Iraq region bordering Syria in Sinjar. With the emboldening presence of PKK shaping up a caution sign in Ankara, Erdogan is trying to muzzle out new claims to justify his fourth operation on the PKK group. The Turkish military claims the PKK can easily infiltrate the Turkey border with their tightened presence on the Sinjar and the zap region that borders Turkey. So, from Turkey's point, the operation Claw-Lock is nothing but a well-run attempt to lock Turkey from PKK's access.
Iraq has condemned the attacks but the gossiping goes that it's nothing more than a face-saving attempt. Iraq badly wants to cut short the influence of the Sinjar resistance unit's (YBS), presence in the region.
Fierce clashes between the Iraqi military and YBS have been a common song of the past. As Eastern Europe gets deeply confounded in the war, small talks of finding a possible alternative for Russian gas have emanated from all quarters of Europe. Supping together the events, it puts light that Turkey's Claw-Lock operation has got to do more than just security cooperation. The happenings point towards a possible KDP-Turkey bonhomie over the energy sector. The Kurdistan Democratic Party(KDP) has balked from condemning Turkey over the operation and it is rather interesting to find that the Turkish offensive against PKK happened just two days after the sudden visit of the KDP leader and prime minister of the Kurdistan region Masrour Barzani to Ankara. Weighing the prospects in hand, Turkey stands no chance but to annihilate PKK out of the Kurdish region to export Iraqi oil to Ankara.
Read more: France is going to war with Turkey on the bloody battlefield of Iraq
Tehran won't go without a fight
Unlike KDP and the Iraqi military, not everyone's having a good day with Turkey's show of command over Iraq Kurdistan. Definitely not Iran.
By large Turkey is dependent on Russia, Azerbaijan, and Iran for gas. After the unsolicited intervention in the Ukraine war, Russia has turned out to be a no-fly zone for Erdogan. Worsening for Turkey is Armenia's stance on the Nagorno-Karabakh issue that has opened space for Moscow to double down its clout over the region at Turkey's cost. With all ambitious efforts going a straggled way, Turkey can only rely upon Iranian gas for imports.
For Iran, a country besieged with sanctions, Turkey is a big market that brings in an important source of income. So the prospect of Turkey diversifying from Iranian gas to the Kurdish heartland is agonizing and would lead to bitter ties between the two nations. Iran doesn't want that to happen.
Fixated with the prospect of making the gas pipeline a reality, Turkey is sure to move ahead with further offensives against PKK. But if the project fails, the blame will be pinned on Iran. Iraq Kurdistan is a key region of Iranian influence. More amends in military collaboration with YBS and Iran took place in recent months. If Turkey goes forward with the move, Iran would go up with decisions that will put further weight on Erdogan's chest. A possible fostering of ties with YBS is in cards for Tehran. Anyway, Turkey's advance to win Iraq will not see a smooth run or will end up crumbling down completely.