We all know debt trapping. Heavy loans are taken by nations to gain some financial advantage, but it eventually paralyzes the nations trying to recover from it. Now there's a new term that we've coined – 'Gas Trapping'. The first victim of this 'Gas Trapping' could be Japan.
Japan is being Gas-Trapped by the EU and China. The fuel shortage has nowadays become a hot topic, and it's actually the geopolitics more than supply chain issues that has driven up fossil fuel prices and spurred growing energy insecurity.
The West's nonsense campaign to sideline Russia is making no gains and Japan is unfortunately on the West's side. This marked a trigger to the EU and China's plan for trapping the nation.
How EU and China Gas-Trapped Japan
The war in Ukraine has worsened global inflation, raised debt levels, and hindered economic growth. As the financial markets begin to price in the dual danger of slow economic growth and persistently rising inflation, they have become more volatile.
Japan is reliant on imported fossil fuels such as oil, coal, and natural gas as it has no such good own production. Japan was the largest LNG buyer in the world, importing 74,463,881 tons in 2020. The import dollar value in 2020 reached over $30 billion (3.2 trillion yen) and about 21% of the world's net LNG imports (356 million tons).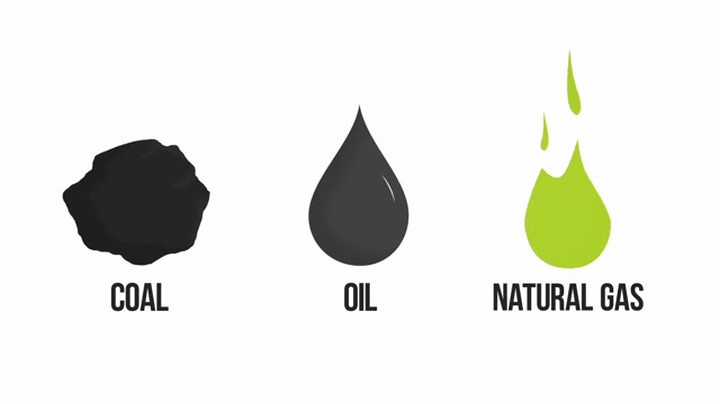 In the West's campaign to isolate Russia, countries like Japan, Australia, and Canada have joined the US-led sanction efforts. With this move, international energy and commodity prices have skyrocketed. Japan has precisely shot at its own foot as the inflation has already reached a 7-year high due to Japan's sanctions on Russia.
Europe's ambitious mission to wean itself off Russian fossil fuels is being tagged as a "geostrategic game-changer." by the media. But what goes unnoticed is that Europe's scramble to find alternative energy by cutting its energy ties with Russia will lead to the continent becoming the main competitor for the energy supplies that comes to Asia making things worse for Japan.
Keep in mind that Europe and Russia were interlocked for years with gas. These breakaway claims are historical. The EU Bloc has already started stocking up on imported LNG, crude, and diesel, by outbidding Asian buyers. This is leading supplies from Japan-friendly nations to go disruptive in deliveries.
Furthermore, the EU has paved the way for China to create an energy safety net by increasing land-based imports from Russia that cannot be blocked, even if it invades Taiwan.
Read More: Europe now wants Japan to pay war compensations to Ukraine
Mistakes by Japan
Japan has undeniably committed some terrible mistakes since the Russia-Ukraine war. These mistakes are now going to haunt Japan in many ways.
Japanese firms have invested in the Sakhalin-1, Sakhalin-2, and Arctic LNG 2 projects in Russia, all of which are deemed critical for Japan's energy security. But the EU is constantly pushing Japan to cancel the projects and move out of them.
This move can have serious repercussions making things more hard as Japan's total yearly import bill will rise up to 50% more.
Japan which imports only 4% of its crude and 9% of its gas from Russia, is hesitant to look for alternatives at this time because there aren't much of options, and those which are available are already indulged with European Deliveries. Furthermore, make it clear that if a crisis occurs, China will definitely block supplies coming from Qatar and Middle-east in the South China sea.
So the question now is how will Japan escape the 'trap' it has fallen into? The answer is through Australia.
Read More: China could end up controlling Japan's gas and it's all Japan's mistake
Australia to the rescue
Being a member of QUAD, Japan and Australia are bound to help each other in crisis. But, how exactly will it deliver gas to Japan is interesting.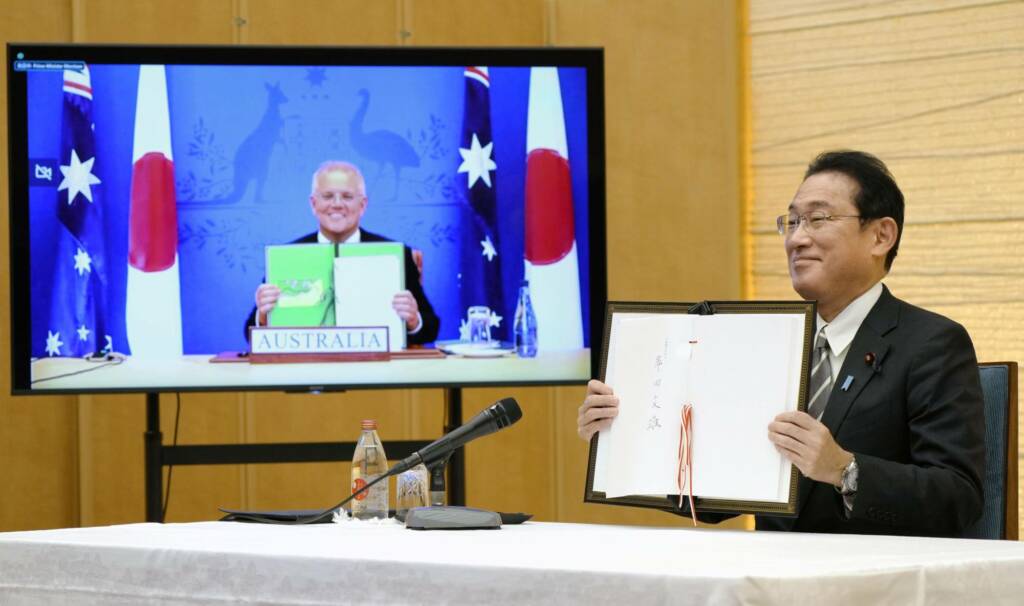 Australia is a leading producer of LNG. The nation can help Japan to increase its energy supply as Australian gas supplies can be transported to Japan without passing through the South China Sea.
Also, with a motive to sideline China, the QUAD has the capacity to act in the event shipping lanes are disrupted.
Read More: Japan and Australia's militaries come together to cancel Biden's veto on China
Due to the recent geopolitical events, fuel has become crucial for economies, and Europe sparring with Asia for a larger energy supply will not only push up prices but will also worsen post-pandemic economic recovery.
By siding with the EU and the west, Japan has jumped into the EU's 'Gas Trap' and only Australia has the audacity to save it.
Watch –