Poland was quick to open its arms to millions of Ukrainian refugees, displaced from their homeland by the Russian invasion that continues to this day. Call it Polish magnanimity of heart or a sense of brotherhood that Poland shares with Ukraine, Warsaw's decision to accept Ukrainian refugees without any checks and balances has upended the European country's fiscal health. And then, not only did Poland merely open its doors to such refugees. It also went out of its way to provide them with free medical coverage, social security numbers, and pay cheques.
Now, Poland is asking for money from the European Union. Suddenly, the burden of Poland accepting refugees falls on the shoulders of all European countries, who must in one way or the other, fill Warsaw's coffers to the brim so that it can spend extravagantly.
Poland's Call for Funds
On Tuesday, Polish President Andrzej Duda complained that Poland and Hungary had not received money from the EU to help the refugees. He said, "I have no doubt that such policy undermines the European unity, but we will anyway do everything in our power so that our guests from Ukraine feel here like at home." By "this policy", Duda was referring to the EU's reluctance to pay for Ukrainian refugees housed in Poland.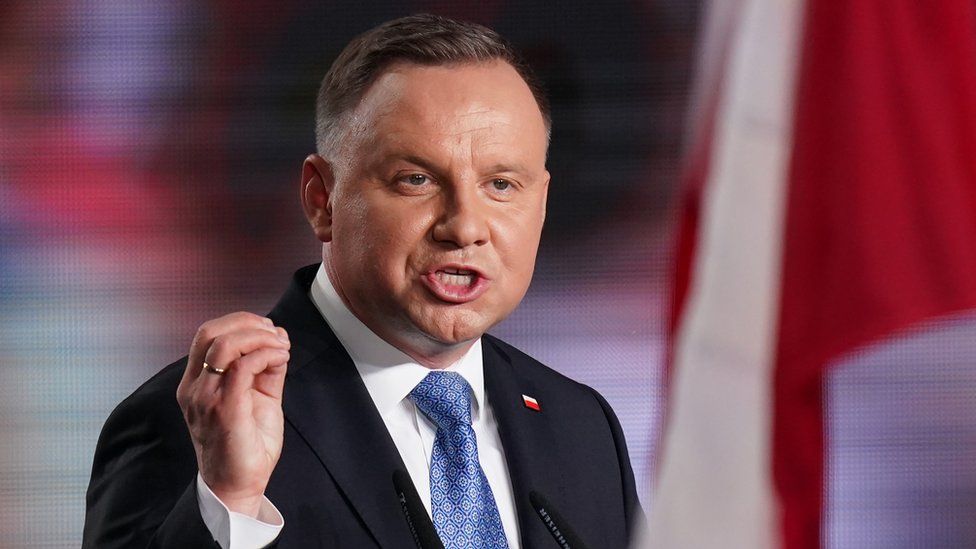 After Poland threw its tantrums, the European Commission agreed to pay a hefty sum of money to the country. The European Commission will grant Poland €144.6 million from the Asylum, Migration and Integration Fund for helping refugees from Ukraine, while Romania, the Czech Republic, Hungary, and Slovakia will receive €39 million, €27 million, €21 million, and €15 million respectively.
According to Euractiv, the European Commission is to disburse €248 million among the member states that accepted the most refugees from Ukraine fleeing from war. Since Poland took the greatest number of refugees, it will be the recipient of the largest share of funds.
Meanwhile, both Poland and Hungary are strongly pushing for their frozen Covid recovery funds to be released immediately. Such funds, which Poland and Hungary are now demanding, run into several billions of euros.
The Underlying Message
Mind you, there is rampant racism prevalent in Poland, and this has come to the fore by the country's differential treatment of refugees based on the colour of their skin. Black and brown-skinned people are mistreated and even harassed in Poland if they happen to be a part of the refugee lot.
The white-skinned people though are treated like royalty. That being said, Poland is sending out a subtle message here. By demanding that the EU pay up for refugees, Warsaw is effectively calling Ukrainian refugees a financial burden – the responsibility of whom it can no longer shoulder alone.
Read more: Everything has changed for Poland in a matter of a week
Since 24 February, about 3.5 million Ukrainian refugees have crossed the Polish border. More than six million people have fled Ukraine since Russia's invasion. Poland's refugee policy is unsustainable and fiscally painful. Work visas, social services, and cash handouts – all for people who are not Polish taxpayers.
Poland learned the hard way that millions of people cannot be financially provided for when the income of the country remains the same. Therefore, it is asking the European Union to step in and send the cash reinforcements fast.