For years, Saudi Arabia continued to be United States' most important defense partner. It has always relied on the United States for military equipment. But, ever since Joe Biden has taken the office, the US appears to have alienated Saudi Arabia and other Arab countries, leading to a deterioration in relations with Saudi Arabia.
We predicted that the US will be apologizing to MBS, just as Jake Sullivan did to MBZ. Joe Biden wants Saudi to align with the West again so that he can provide a fixture to the energy crisis generated due to the Russia-Ukraine War.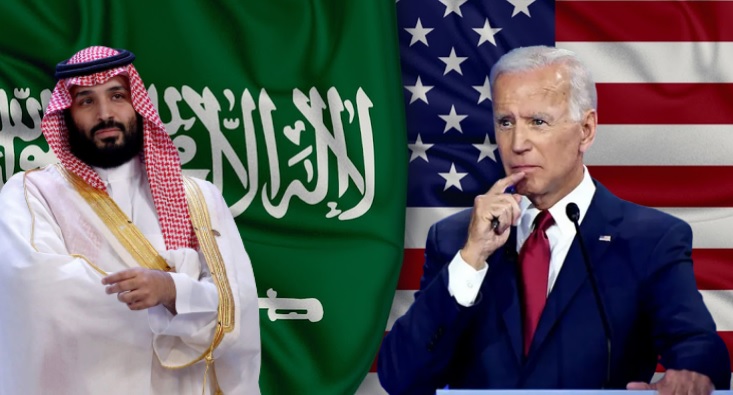 However, Saudi is rattled and wants to pay back in a similar manner. Saudi has already extended its support to Russia.
MBS supports Russia
MBS has made sure Saudi Arabia will continue its effort in Opec+ i.e. partnership with Russia despite the western pressure on Moscow and a potential EU ban on Russian oil imports.
Prince Abdulaziz bin Salman, the energy minister of MBS, while an interview with the Financial Times cleared the position of Riyadh over OPEC+. The minister clearly stated that Saudi is hoping "to work out an agreement with OPEC+,  which includes Russia".
These comments have confirmed that MBS is in no mood to interest the US and its NATO's western attempts to isolate Moscow or its oil exports.
Reportedly, a new agreement will be generated soon, given the uncertainties in the market. The minister is quite confident that the group would increase production only "if the demand is there". OPEC nations' message to the West is loud and clear the current oil crisis being faced by them is making of their own and it does not care what happens to them.
Read More: We predicted one month ago that Biden will say sorry to MBS. It's happening in 10 days
OPEC+ continues to side with Russia
Well, Joe Biden wanted to control OPEC+ production for a long time. Joe Biden who had kept himself away from Saudi has suddenly urged OPEC+ to dump Russia and help the west recover the fuel and gas shortage.
USA wants Saudi to increase oil production and also encourage OPEC+ to ramp up its supply. But, OPEC nations made it clear that they won't be raising their production.
Moreover, OPEC+ nations are finding it hard to increase their oil production. Countries like Nigeria and Angola are already bottlenecking their production quotas by a collective one million barrels a day.
Russia will undoubtedly benefit from the new agreement. This will be another sure-fire defeat for the west.
Read More: Biden rubs the OPEC the wrong way, and now UAE is preparing to launch an oil strike on the US
Biden was planning to apologize to Saudi Arabia in order to persuade it to abandon its pro-Russian stance and aid the West, but, MBS made a brilliant move. He did not wait for Biden's apology and swear his allegiance to Russia. As a consequence, we do not expect the Western world's energy crisis to get resolved anytime soon.
Watch –