For years Turkey was seen as a religiously liberal country. The country used to be mostly calm and tolerant of diverse cultures. But it didn't last like that for long. Wannabe Khalifa Erdogan transformed it into a radicalized Islamic nation. Becoming the 'Khalifa' of the Muslim world has been Erdogan's ambition for long.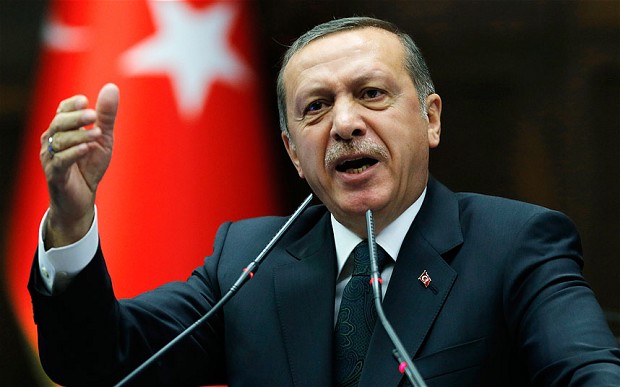 For decades, Turkish President Recep Tayyip Erdogan has viewed social media as a threat. But, he knows that it is an important tool if you want to influence the masses. So, Erdogan ran political campaigns to distract the public.
New strategy of Erdogan will eventually turn Turkey into an 'Islamic autocracy' and his followers on social media make it pretty evident that his tactic is working.
Astroturfing- Erdogan's new weapon
Erdogan's Justice and Development Party has recently been suspected of using a social media strategy known as "astroturfing.". This tactic is often used by authoritative regimes to control the narrative. Supporters of Erdogan are generating fake narratives for or against a policy/person on social media.
Erdogan supporters rush in on a post that is anti-Erdogan or anti-Islam and begin pressurizing the post author to accept the party's ideas and delete the post.
Take this incident as an example to demonstrate how the strategy works. First, a young man posted a photo during Ramadan of himself and his friends drinking liquor with a caption that reads, "May the Lord accept."
Pegasus çalışanlarının neden böyle bir şey yaptığını anlamak mümkün değil. Eğlen, dilediğince yaşa…
Kadir Gecesi'ni karıştırmanın amacı ne? Kime neyi ispat ediyorsunuz? Espri anlayışınız bu mu?
Bu yaptığınız terbiyesizlik! pic.twitter.com/mEEcxM8JUC

— Tahteşşuûr (@ledelhace) April 27, 2022
The photo was shared by this user on his private Instagram account but somehow reached the wider public, and drew outrage from Radical Islamists. of Erdogan's party. The man also did a furious social media campaign to boycott Pegasus Airlines.
After which, the airlines began an investigation into the matter, forcing the guy to take unpaid leaves. Erdogan's party's prominent columnists requested his punishment and guess what happened? A Turkish prosecutor soon charged the young guy with "inciting public enmity and hostility."
Read More: Khalifa Erdogan's time is up
Erdogan's continuous Interference
In the name of Islamism, the Erdogan administration is increasingly interfering in secular society. The Mirae KPop event was co-organized by the Turkish Culture and Tourism Ministry and the Korean Cultural Center. The concert was abruptly canceled without explanation.
But we know why it was canceled. The reason was that certain social media users, who obviously were Erdogan supporters, launched a campaign accusing the band of encouraging homosexuality and thus violating Islamic norms.
These actions create the impression that Turkey is increasingly becoming more fundamentalist, but this is not the case. In both cases, Erdogan's 'Astroturfing' strategies appear to drive individuals who are affected to cave in.
Read More: 'Muslims have right to kill millions of French people,' Mahathir Mohamad joins Erdogan in Jihad against France
Ahead of his 2023 elections, this is another strategy by Erdogan to control the narrative. Erdogan is not listening to social media.
His government simply ignores the social media campaigns coming from opposite ideological angles. Astroturfing is a common tactic that authoritarian governments use in the 21st century.
Watch –