Europe has been pretending for close to three months now. The West has waged an international anti-Russia campaign, isolating Moscow and slapping it with a flurry of sanctions that have failed to either stop the war in Ukraine or cause irreparable damage to the Russian economy.
However, all efforts have failed, and Russia's currency – the ruble has emerged as the best performing currency of the world this year. Russia is all set to witness a record trade surplus this year, and its economy has been able to weather Western sanctions – fulfilling a dream of Vladimir Putin, which was to make the Russian economy self-sufficient and independent.
In light of the sanctions campaign falling flat on its face, Europe is beginning to think with foresight. It seems to be keeping its own interests above the agendas of the Biden administration and the American war machinery.
Europe Looks to Create a Loophole to Exploit in the Future
The European Union has prepared a fresh sanctions package against Russia, which would target the country's banks, consultancy services and real estate sector. More importantly, the package aims to put in place an oil embargo against Russia. So, Europe is looking to ban Russian energy imports, but there is one glaring problem staring several countries of Europe in the face – they are not prepared to part ways from Russian oil and natural gas.
So, the European Union is now creating a big loophole in the sanctions package. According to Bloomberg, some European Union leaders are leaning toward a deal that would ban seaborne oil from Russia while temporarily sparing deliveries through a key pipeline.
Russia shipped about 720,000 barrels a day of crude to European refineries through its main pipeline to the region last year. That compares with seaborne volumes of 1.57 million barrels a day from its Baltic, Black Sea and Arctic ports.
EU governments are discussing a plan with the European Council and European Commission that would make shipments of oil through the giant Druzhba pipeline exempt for a limited period of time from a broader ban on oil deliveries to the bloc.
Europe's Many Problems
The pipeline will benefit Hungary and give it more time to purportedly cut down dependence on Russian energy imports. In the meantime, it will also give Europe easy access to Russian oil in case the intergovernmental bloc comes to face an energy crisis in the near future due to its mindless actions aimed at pleasing the Biden administration.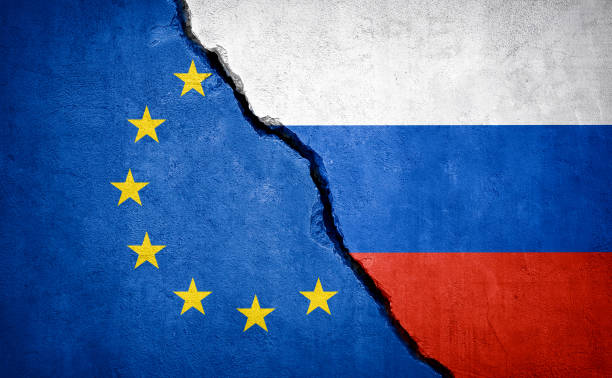 Speaking of food and energy crises – these are about to hit Europe very soon. The situation in Europe is not good. Ukraine was a major source of wheat for Europe. Now, Russia has blocked Ukraine's food supplies, and Europe as a consequence is staring at a food crisis in the eyes. Already, Europe has submitted to Russian demands of buying oil using rubles instead of the U.S. dollar.
Read more: By the time the war ends, Russia will be stinking rich, Ukraine a non-entity, and Europe in doldrums
As far as the energy crisis is concerned, Europe is really shooting itself in the foot. It is antagonising a member of OPEC+. Russia exercises tremendous influence over Saudi Arabia and other major oil exporters of the world. Therefore, if Europe thinks it would easily find alternatives to Russian oil at prices that it finds best for itself, the bloc is in for some rude shocks.
Recently, Russia had proposed to build a food corridor between Ukraine and Europe to help the bloc ease its food crisis. In turn, Moscow is asking for some sanctions to be lifted. Interestingly, Germany – a leading EU player, is now considering accepting Russia's offer! A high-ranking Berlin official told the media that the proposal was realistic.
Europe is therefore softening its stand vis-à-vis Russia. It is no longer looking to antagonise Russia more than it already has. This is a wise step, and would ultimately benefit Europeans, who could potentially be saved from a crippling food and energy crisis.
ALSO WATCH: