The US backed Kurds hate Russia-backed Bashar al-Assad, both have a common enemy—Turkey.
Turkey has backed rebel groups in the clashes against Syrian President Bashar al-Assad's forces and the SDF. It has used warplanes and drones to target territory held by the SDF, where Syrian Kurdish authorities have set up a governance system separate from Damascus.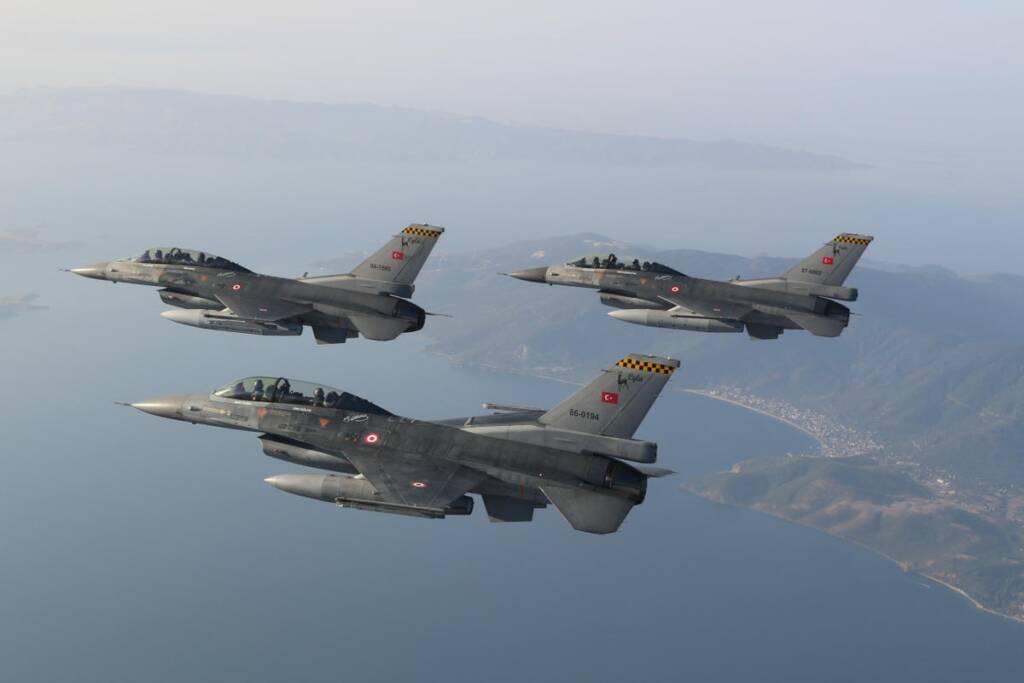 However, it has now announced that it has some sort of invasion plans over Syria. As the Russia-Ukraine war appears to be ending with Russia's victory, Moscow has started to unify Syria after a long break, leaving another facepalm moment for the West.
Putin brings Kurds and Assad together
Northern Syria has been the battleground for various countries and factions. US, Russia, Turkey, Iran, and Kurds, all have tried to gain dominance over the region. Reportedly, Turkey now has plans to launch a cross-border incursion against Kurdish militants in Syria to create a 30-kilometer (19-mile) deep buffer zone.
However, the move has started to see some repercussions. A United Syrian front has started to emerge as Kurdish and Syrian governments may join hands, this could be history in the making.
As per media reports, The Syrian Democratic Forces (SDF) would be "open" to coordinating with the Syrian government troops to fend off any Turkish invasion of the north.
The SDF's commander-in-chief, Mazloum Abdi said that the military coordination with Bashar Al-Assad's regime would not impact the group's semi-autonomous rule in northeast Syria. SDF has made it clear that its priority is defending the Syrian territory.
"Our priority is defending Syrian territory, and no one should think about taking advantage of that situation to make gains on the ground", said Abdi. Outlining his view of how the Syrian military could help in that effort, Abdi's words caught our attention, "The essential thing that the Syrian army could do to defend Syrian territory would be using air defense systems against Turkish planes".
Earlier, the media caught attention over Syria as Russia decided to withdraw several troops from Syria, after which the Turkish military announced preparations to invade Northern Syria.
Is this an indication of the first-ever regional peace treaty? Two ferocious foes could be teaming up to take down Turkey. All of this is made possible by one country: Russia.
Read More: Russia allows Turkey to execute its Syria plans (with some really dreadful terms and conditions)
The 'Vladimir' Effect
Vladimir Putin has already created thorns in Erdogan's way to Northern Syria. When Erdogan discussed his ideas with Putin, he turned down Erdogan's proposal to invade the northern Syrian towns of Kobani and Jazirah. However, Turkey being Turkey, neglected his insistence.
When Russia decided to pull out its armed forces from Syria, it ended up emboldening Turkey to intervene in Syria. This move was more of an indication to Bashar's regime to look out  for coordination with Kurdish SDF to throw away any external interference in the region.
Whereas, the coordination will be the death knell for the other powers such as Daesh and IS. If the war breaks out between Syria and Turkey, the SDF leaders would be keen to eliminate the rising separatists. SDF has already already warned potential resurgence of Daesh in the region if Turkey launches its operation.
Assad clearly doesn't want this to happen as it could put his regime on a rocking chair. If the fronts are divided, northern Syria may fall into Turkey's hands. It could lead to the further rise of more separatist voices.
Read More: Greece has finally found a solution to the Syrian refugee problem
A historic event could possibly be in the making. Russia's move inside Syria has forced Bashar to ask SDF for a partnership against Turkey. Although Abdi hopes that an upcoming meeting between the foreign ministers of Russia and Turkey could lead to de-escalation in the region. However, if it doesn't work out, SDF and Assad will fight together to push away Turkey.
Watch –