Saudi Arabia has long been one of the most important allies of the United States.  Full diplomatic relations between Saudi Arabia and the United States were established in 1933, and the 1951 Mutual Defense Assistance Agreement solidified bilateral relations. Despite their differences—an Islamic absolute monarchy vs a secular constitutional republic—the two countries have remained partners ever then. The basic rationale of the relationship is that the US supplies Saudi Arabia with military security in exchange for a reliable oil supply.
But ever since Joe Biden came to power, the US-Saudi partnership has started to deteriorate. The US President has long avoided meeting with MBS, even demoting him by claiming that his ill father, Salman bin Abdulaziz Al Saud, is Biden's opposite number. But the rising gas prices have forced Biden to reconsider his position.
President Biden, who as a candidate vowed to make Saudi Arabia a "pariah" has decided to travel to Riyadh this month to rebuild relations with the oil-rich kingdom.  Well, the US President now appears to be aware of his error. Following Russia's invasion of Ukraine, US President Barack Obama has found it necessary to pursue other energy providers in order to replace Moscow's oil and stabilise global markets.
Biden drops Jamal Khashoggi
Joe Biden has sent senior US officials to Saudi Arabia and has conveyed to MBS that the US is prepared to move forward with a "reset" of the relationship, and effectively move on from the 2018 murder of Washington Post columnist Jamal Khashoggi in order to repair ties with the key Middle East ally.
This vow of Biden to drop Jamal Khashoggi's case tells exactly the magnitude of Biden's desperation to revalidate the US-Saudi relations. While in the last 18 months, all he did was rip apart the sheikhs. All attempts by the US officials to convince the Saudis to pump more oil have been unsuccessful so far, with MBS reportedly ignoring Biden's phone calls about the issue.
You see, the Arab kingdom is right to maintain a distance from the Biden Administration.  Sleepy Joe had left no stone unturned to ostracise the Saudi King.  Biden had pledged to make Saudi Arabia a "pariah" over Khashoggi's murder. His administration even released an intelligence report last year that directly accused Saudi Crown Prince Mohammed bin Salman (MBS) of orchestrating Khashoggi's killing.
But the times have changed for worse for the US President. You see, presently, one of the United States' most important foreign policy objectives is to politically isolate Russia and cut off its profits by barring Russian oil exports. But without a substitute for Russian oil coupled with the soaring inflation in the domestic sphere, such unrealistic ambitions would only worsen Biden's woes.
The Biden administration understands how imperative Saudi Arabia's role is in stabilising global oil markets. This precisely explains Biden's change of heart.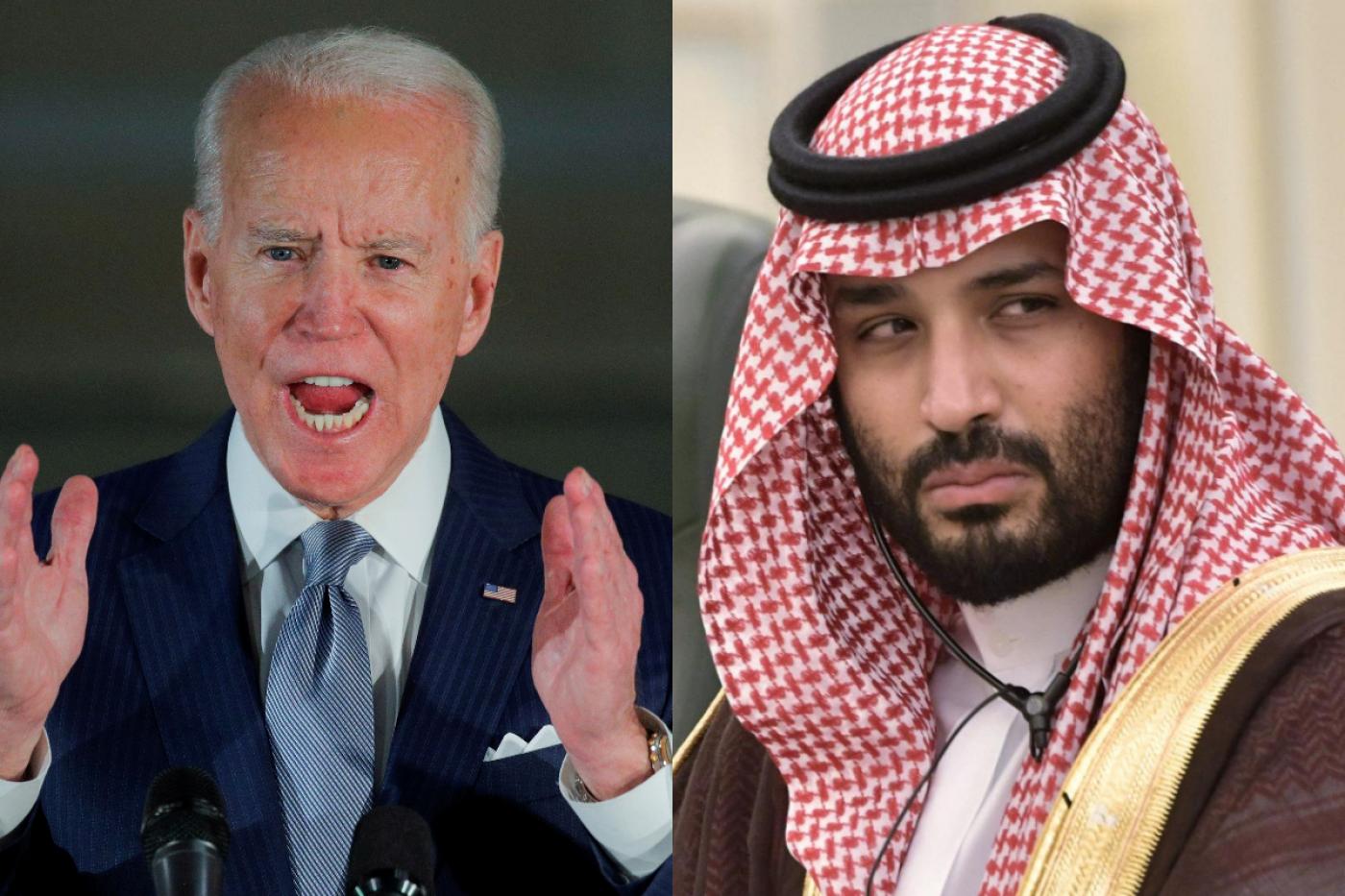 Read More: White House apologizes for Biden's lie with another lie
Reluctant MBS will again insult the USA
It is surely naive for Biden to believe that MBS would forget all about Biden's harsh calumniates. Moreover, the sanctions that the US had imposed on Saudi individuals believed to have been involved in Khashoggi's murder and others implicated in human rights abuses surely weren't received well by the Saudi King.
Well, Biden can continue sending love notes to MBS for help but, MBS's actions have made it enough to state that he won't rush to save the USA anytime soon.  Despite Western pressure on Moscow and a potential EU ban on Russian oil imports, MBS has ensured that Saudi Arabia will continue its efforts in OPEC+, i.e. cooperation with Russia.
MBS's energy minister has previously clarified Riyadh's stance on OPEC+. "Saudi Arabia hopes to work out an arrangement with OPEC+, which includes Russia," the minister recently said in an interview.
The US may vow to give Saudi Arabia the security guarantees it desires, as has been the traditional quid pro quo in the US-Gulf relationship that goes back over 50 years, but MBS seems to have been disheartened by Biden's actions in recent times. So, don't expect anything fruitful to happen anytime soon.
Read More: MBS isn't waiting for Biden's Apology. He has already sworn allegiance towards Russia 
MBS continues to ignore the most powerful man in the world like he is no one. While the White House officials argue that Saudi Arabia has been working with the US in good faith over the last several months, which has made them more confident that a meeting between Biden and MBS will be fruitful, the reality is the exact opposite.