The global economic growth has broken into pieces as the world has suffered 2 major events back-to-back. The Covid-19  pandemic left the global economy in tatters, only to be further exacerbated by the Russo- Ukraine crisis.
You see, history has been a witness to how in most of the historical catastrophes, Europe has extremely suffered. This time is no different. Most of the European nations are failing to accelerate growth. But, such bad is the crisis in the United Kingdom, that it requires a special mention.
According to the OECD, an intergovernmental organization with 38 member countries, the United Kingdom will have the lowest economic growth after Russia. Annual GDP growth would be less than 1.7 per cent on average. The organisation expects the UK economy to grow by 3.6% this year, followed by 0% growth next year.
If you think it's the Russo- Ukraine war which is responsible for this catastrophe, then you are absolutely wrong. You see, Britain's growth problem is a long-standing issue which is getting worse every passing day. This is actually a result of structurally flawed economic policies of the island nation which has only gotten worse under the conservative statesman Boris Johnson.
The United Kingdom is lazy
One issue in the United Kingdom that has now become a thorn in the economic pathway is its ever-declining productivity. The UK once set the pace for productivity in the 19th century, when it overtook the Netherlands as the world's "productivity frontier". A century later, the US was the most productive nation.
Once the US outpaced the UK, the Kingdom never regained its lead. The two world wars hit hard; leading to more turmoil in productivity. By the end of the 20th century, the negligence over productivity made the nation stand below the growth rate of America, France, and Germany.
The productivity downturn that followed the financial crisis in 2008 was global, but Britain's was unusually severe. Its productivity growth rate was the second-lowest among the G7 countries between 2009 and 2019.
There is no doubt that the cost of this lost decade was huge. An estimate shows that if Britain wouldn't have lost its productivity, its GDP per person in 2019 would have been £6,700 ($8,380)
Read More: Boris Johnson strengthens his anti-EU bloc by adding another country
Lack of investment
The UK's second flaw is the faltering rate of investment. Since the 1970s, both as a percentage of GDP and as a percentage of government spending, British public investment has plummeted. Privatisation, which moved some public investment to the private sector, accounts for just a portion of this loss. Between the mid-1970s and the early 1980s, there was a significant and lasting drop in public housing construction. The rate of public investment rose significantly between the late 1980s and the early 1990s, but then fell again, reaching a new low in 1999.
Britain generally invests less than France, Germany, and the United States. Moreover, it has traditionally spent less on R&D.  A related issue is that investment is hampered by the difficulties of constructing anything in the United Kingdom. According to a new OECD land-use governance assessment, Britain's system came in second only to Latvia among 18 countries evaluated, measuring how fragmented planning choices are. Building is restricted in innovation clusters such as Oxford and Cambridge by stringent laws aimed at protecting ancient structures and the surrounding landscape. Housing is exorbitantly priced, making it difficult to attract newcomers who could productively work alongside existing residents.
Read More: Boris Johnson: The Untoriest Tory in the History of Tories
Challenge for Boris
Laurence Boone, the chief economist of the OECD, said the UK was unique in simultaneously grappling with high inflation, rising interest rates, and increasing taxes.
"Inflation is high compared with other OECD countries in the G20 . . . that's one thing. The other thing is there is fast monetary tightening, which is responding to [the inflation], and there is fiscal consolidation, which is the highest in the G7," she said.
Amidst the worsening situation, Johnson's government, however, has been shattered by the
"Partygate"
controversy, which has eroded faith in his leadership over months of reports of parties and meetings at the core of his government throughout various stages of pandemic lockdown. Johnson's workers had a culture of partying and socialising, according to a devastating assessment released late last month by senior civil servant Sue Gray, while millions of Britons were barred from seeing their friends and families.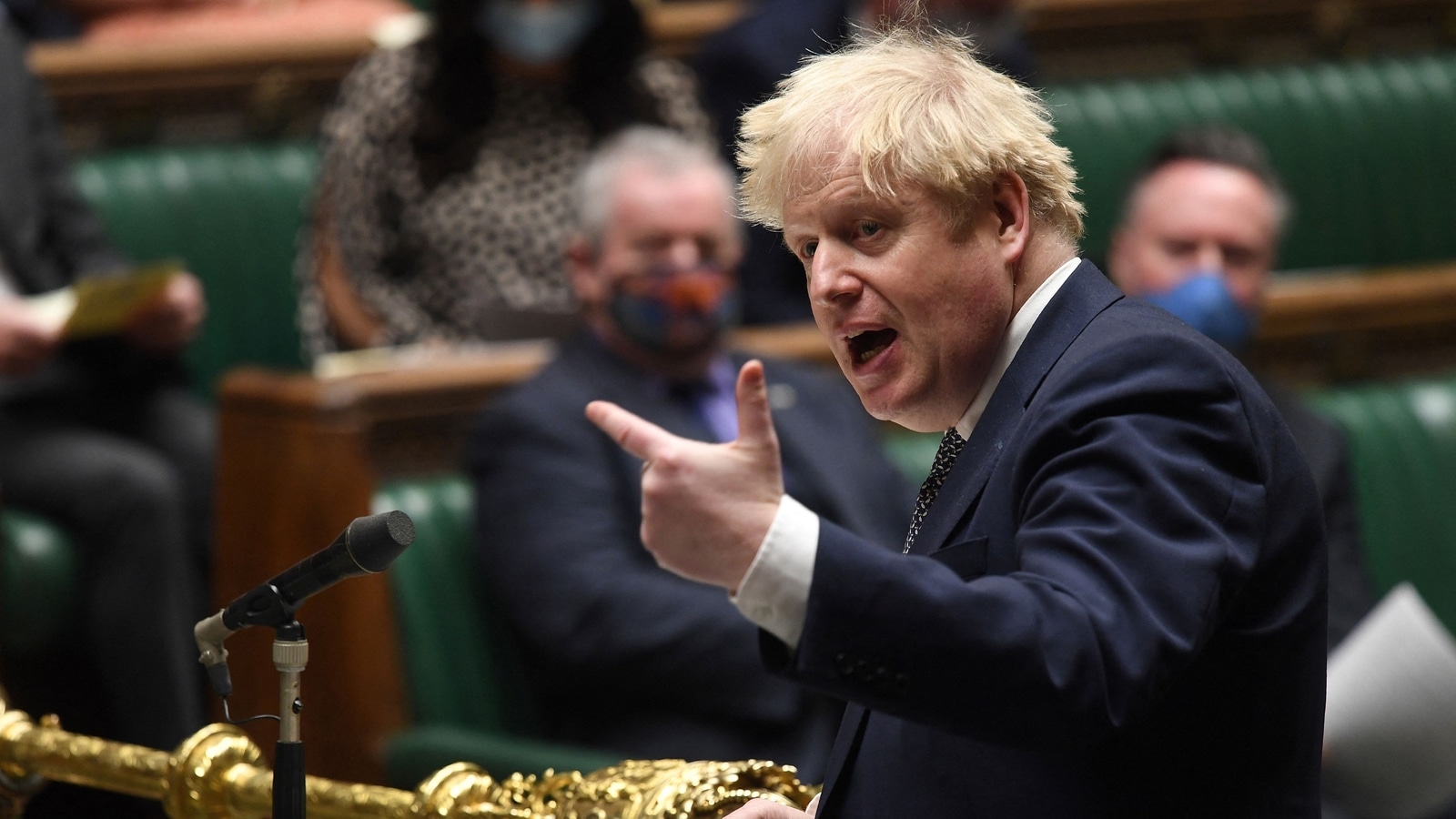 His style of governance has also animated critics as the country's economy stumbles. "You are simply seeking to campaign, to keep changing the subject and to create political and cultural dividing lines mainly for your advantage, at a time when the economy is struggling, inflation is soaring and growth is anemic at best," Conservative Party lawmaker Jesse Norman — a former Treasury minister — said in a letter Monday explaining why Johnson had lost his support.
Read More: Boris Johnson is finished
None of these disasters compelled Boris to take sensible steps to improve the UK's poor economic status. Johnson was only forced to act following a vote of confidence in which 41% of his own lawmakers voted against him. He has vowed "fiscal muscle" to help households recover from the deepening cost-of-living issue. Most analysts, however, are sceptical of his new tactic, stating that his intentions to assist more people in purchasing homes have already been tried and failed.
Only time will tell if Boris will be able to pull Britain out of its impending economic disaster. But it surely feels shocking to watch an economy perform so bad under a conservative PM.