Most of the Central Asian countries have been Pro-Russia for years. Every policy and every decision taken in these nations such as Kazakhstan, Kyrgyzstan, Tajikistan, Turkmenistan, and Uzbekistan has always shown adherence to the Russian interests.
However, Kyrgyzstan is becoming an exception. In the Russia-Ukraine war, while most Central-Asian countries supported Russia, Kyrgyzstan stayed neutral. Kyrgyzstan batted for a 'peaceful resolution' through 'political and diplomatic means.' This clearly didn't go very well with Russia.
Russia takes on Kyrgyzstan
Bishkek is reportedly heading to sign an accord governing Kyrgyzstan's bilateral cooperation with the United States, which is a big development.
Once such accord with the US was tore up by Bishkek back in 2015 during a standoff connected to an activist who had been jailed during the ethnic unrest in 2010.
Now, Russia has taken cognizance of the matter. The authorities of Kyrgyzstan have recently come under pressure from the Russian media, and this is more of a stern warning to Kyrgyzstan as Bishkek government is reportedly heading to align with the West.
During the U.S. Under Secretary of State Uzra Zeya's visit to Bishkek in April, Moskovskiy Komsomolets, a pro-Kremlin newspaper, stated unequivocally that any new treaty is a disrespect to Russia. Large news pieces against the accord got published criticizing the sudden shift towards the west.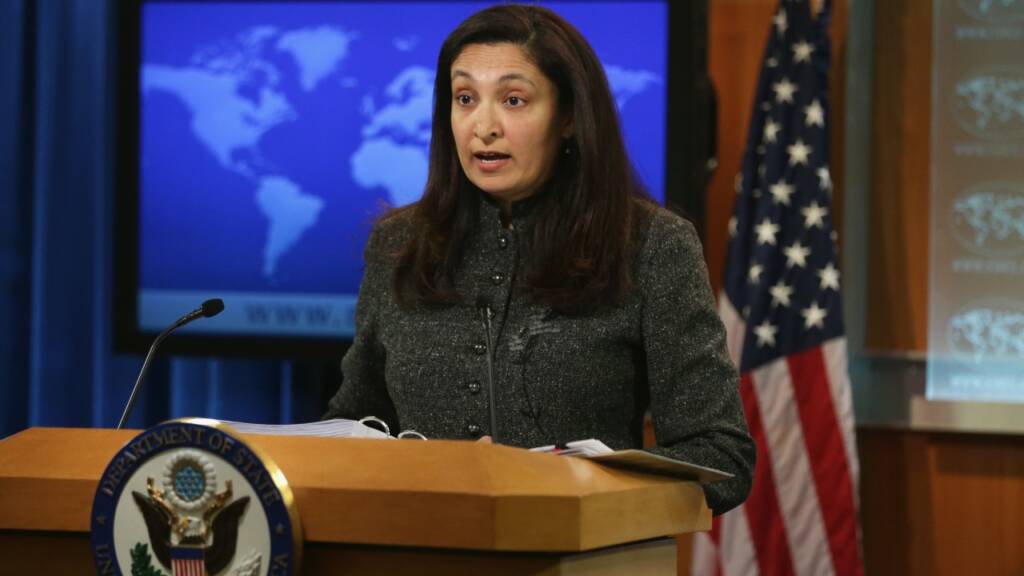 Diplomatic sources in these newspapers were constantly concerned that a new accord could trigger a 'tough and immediate response' from Russia, including curtailment of investment, an end to preferential arrangements for fuel and food exports, and the expulsion of labor migrants.
Experts in Kyrgyzstan stress that this agreement would be 'beneficial' for Kyrgyzstan as to a similar association agreement between Ukraine and the European Union turned out to be 'beneficial'. But, Russia is adamant against the accord.
Read More: India promotes its own trade route in Central Asia as Putin bulldozes BRI
Government in Danger
Russia never openly mentions who is its enemy and if it states that openly, the country should worry. Now, if Russian Media is attacking Bishkek and Saydr Japarov openly, be quite sure that his days might be numbered.
This has been noted many times that how Russia openly meddles in the politics of the Central Asian countries. Particulary, Kyrgyzstan and Tajikistan host Russian foreign military outposts and are heavily reliant on Moscow for security.
Back in January 2022, The Russian military openly helped Kazakhstan's President Tokayev in establishing peace in the country after riots. The Russian military came as a part of Collective Security Treaty Organisation (CSTO).
The military completed their mission and left the country once the situation became stable. Kyrgyzstan's recent stance of shifting to the West has alarmed Russia and hence, the media is openly targeting Japarov's administration.
Kazakhstan's Former President Kurmanbek Bakiyev was also given a similar treatment just weeks before he was deposed, ostensibly as a retaliation for breaking a promise to withdraw Washington from the facility.
Read More: Uzbekistan paralyzes Taliban as Russia stamps its authority over Central Asia
After giving warnings to Kazakhstan, Russian Media has deleted most of such posts from the websites but the posts remains online everywhere else. But, Russia has already done its messaging to Kazakh leaders to not mess up the relationship.
Neither Kasparov nor Tashiyev will need any reminding about the damage that a bad run in the Russian press can do to their country's politics.  Protests, riots, and eventually the fall of the government are in sight for them.
Watch –