Last year, OPEC nations led by Saudi Arabia and UAE decided to get Russia on board for the OPEC plus deal. After a long dispute, last July, OPEC plus decided to increase production each month by 400,000 barrels a day indefinitely. Other countries, including Kuwait, Iraq, Saudi Arabia and Russia, were granted increases in their production limits.
Russian OPEC plus membership clouded by Western sanctions
However, after the Russia-Ukraine war broke out in February, Western sanctions piled on Russian energy made it impossible for the Kremlin to keep up the production to its allotted quota level. Russia couldn't produce more oil, because it didn't have enough buyers. As a result, a global food shortage became inevitable, and OPEC plus agreement began to falter.
Now, OPEC nations starting mulling over kicking Russia out of the OPEC plus agreement. Wall Street Journal reported that some OPEC members were exploring the idea of suspending Russia's participation in OPEC plus agreement last month. This could have showered Arab nations with easy cash, as Russia's suspension from the agreement would pave the way for Saudi Arabia, the United Arab Emirates and other producers in the Organization of the Petroleum Exporting Countries to pump significantly more crude. The agreement is anyway approaching its expiration date in the end of this year, after which Russia's expulsion was viewed as inevitable.
Saudi drops plans to exclude Russia
But such plans were dropped this Thursday, after a surprise meeting was held between Russia and Saudi Arabia. Saudi's Prince Abdulaziz bin Salman made a surprise appearance at the St Petersburg International Economic Forum on 16th June, where he met with Russia's Deputy Prime Minister Alexander Novak. After the meeting, Novak told the media that "Russia could continue to cooperate with OPEC+ even after the current deal expires at the end of this year."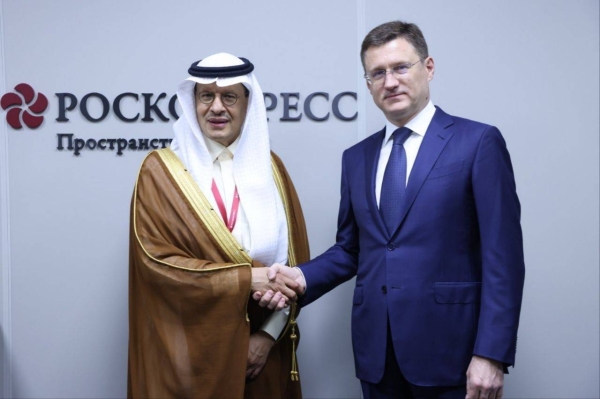 Reasons why OPEC nations fear rubbing Russia the wrong way
Firstly, after a two-month long tumultuous period, Russia's energy exports have rebounded due to strong demands from countries like India and China. This means that Russia is stepping closer to exhaust its oil production quota level with each passing day. Russia's crude oil production rose to 9.273 million barrels per day (bpd) in May from 9.159 million bpd in April, an OPEC+ document showed on Thursday. This cooled down the rumors that Russia would be suspended from the treaty.
Read More: Russian oligarchs have flocked to the UAE and here is what it means
On the other hand, OPEC nations also acknowledge the fact that angering Russia by suspending the OPEC plug agreement would have proven to be a suicidal move in the long run. Russia behaves like a mad dog when it comes to securing its interests. So, Russia could have easily tanked the Arab nations' share in the global oil market banking upon its heavy discount regime.
For instance, nations like India and China have already started to replace their Saudi and UAE oil imports with cheaper Russian energy. Russia won't be having second thoughts before replicating the same in other prominent oil markets as well. So, to avoid rubbing the Vladimir Putin administration the wrong way, the OPEC plus nations have cautiously decided against deboarding Russia from the oil agreement. So, Russia will continue to dictate the global oil production terms and conditions despite incessant attempts by the West to ostracize the nation.
Watch –