Qatar's isolation among the gulf nations has been heightened after Doha's good old buddy Turkey decided to involve itself with Saudi Arabia. An alliance of Saudi and UAE committed to forego ties with Qatar back in 2017 due to rising differences on several matters.
Turkey's archrival Egypt has captured the attention of Qatar amid this time of crisis. Egypt witnessing its ally Saudi Arabia mingling with its enemy Turkey has made Egypt's President Abdel Fattah el-Sisi embrace the friendship invitation of the Emir of Qatar Sheikh Tamim bin Hamad Al Thani.
Turkey – Egypt Rivalry
The feud began after Turkey's President Erdogan criticized the toppling of then-President Mohammed Morsi by a coup in 2013 by Abdel Fattah el-Sisi. Ankara's staunch resistance to policies formed by Sisi against the Muslim Brotherhood (Sunni Islamist religious, political, and social movement) angered Sisi to the extent that Egypt declared the Turkish ambassador as persona non grata on 23 November 2013, and Turkey retaliated tit for tat. Erdogan even allowed supporters of opposition against Sisi to set up media propaganda offices in Istanbul and Ankara.
The rivalry between the two countries led to the formation of opposition blocks with Qatar in support of Turkey because the two countries had a consensus on the support for Muslim Brotherhood. Naturally, Saudi Arabia and UAE aligned themselves with Egypt over their hatred for Qatar and Muslim Brotherhood.
Read More: Qatar built its flashy FIFA stadiums with blood of migrants; now it's paying a big price
The Betrayal of Erdogan
Ankara has been rising on the global scene because of its continued influence in the Russian-Ukraine war. Erdogan has been trying to pick up the Turkish economy by finding reliable partners for trade and commerce. Turkey is pushing in for normalization efforts even with rival countries like Saudi Arabia and Egypt.
Turkey's solidarity with Qatar amid its isolation was a big relief for Doha but Erdogan shifting importance to richer countries like Saudi Arabia has made Qatar anxious.
Turkish President Erdogan recently hosted Saudi Arabia's Crown Prince Mohammed bin Salman (MBS) on Turkish land in an attempt to fully normalize ties that were ruptured after the 2018 killing of Saudi journalist Jamal Khashoggi at the Saudi consulate in Istanbul.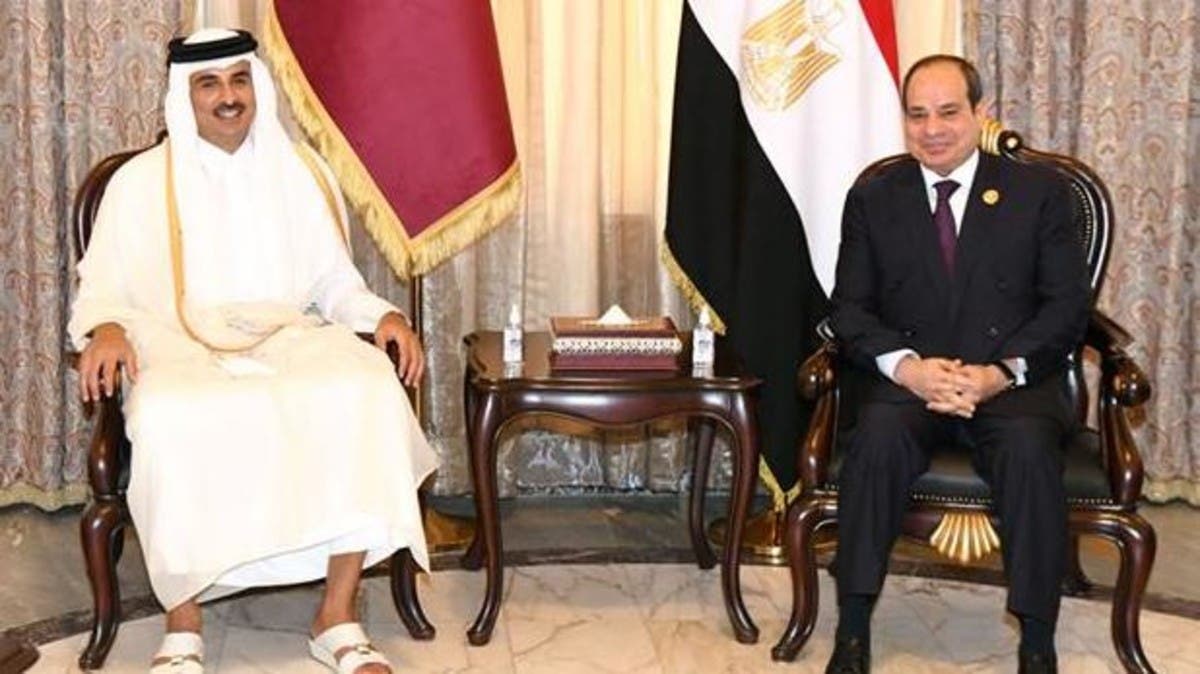 Erdogan has been looking for financial resistance from Saudi Arabia's Crown Prince Mohammed bin Salman (MBS) amid soaring inflation in Turkey as high as 70%. Erdogan wants to solidify and normalize ties before the 2023 Presidential elections.
The two countries also discussed improving cooperation in trade and sectors such as defense, energy and tourism among others, the joint statement said. It added that Ankara invited Saudi investment funds to invest in Turkish startups.
Read More: Only a nincompoop like Erdogan can unite Russia and Europe to destroy Turkey
Qatar Flirts With Egypt
Just a couple of days after Erdogan met Qatar's rival Saudi, the emir of Qatar, Sheikh Tamim bin Hamad Al Thani, arrived in Egypt. President Abdel Fattah el-Sisi welcomed the emir at Cairo airport on his first visit in seven years, Sisi's office said.
During the meeting, the emir told President Sisi that his country was keen to "maximize Qatari investments in Egypt and take advantage of the vast investment opportunities available", according to an Egyptian presidency statement.
The pair discussed developing cooperation "in various fields, especially in the energy and agriculture sectors", and in trade and investment, "particularly the flow of Qatari investments towards Egypt", the statement added.
Qatar's involvement with Egypt should have angered Erdogan but the gesture by Al Thani seems to be natural after Ankara's rebellion in the face of Qatar. The Geopolitical situation in the area now seems to be heated up after former allies are now divided leading to a rift in the support of the Muslim Brotherhood.