The world is changing at an unprecedented pace. The Arab world has numerous times reflected its hatred towards the Jews community along with other religious minorities in the region. There have been constant theories discussed amongst these Gulf nations that Jews want to take over the world, and they want must stop it.
When we talk of Saudi Arabia, there has been a long written history about how Jews have been attacked in books, news articles, and mosques. The theories that Jews are conspiring to take over the entire world; as proof of their claims in the Protocols of the Elders of Zion.
The texts often describe Jews and Christians as enemies of Muslims, and the clash between them was described as an ongoing fight that will end in victory over the Jews. But, a shift in tone has started by MBS as he continues to change the Arab world in accordance with the new cultural dynamics.
Removal of Anti-Semitism in Saudi Arabia
For years, Saudi Arabia continued to remain a nation discerned towards other religious communities. Though, it continued to shift its stance slowly but steadily. But, people did not accept it like the books and other media had largely influenced people there.
The case with MBS the King of Saudi Arabia is that he wants to end the issue of anti-semitism at the earliest. Hence, he began a crackdown on anti-semitism last year.
Antisemitism against the Jews and other communities has been largely eliminated from Saudi textbooks. The Institute for Monitoring Peace and Cultural Tolerance in School Education (IMPACT-se) has revealed this in its annual report on education in Saudi Arabia. The content showing Jews as disobedient and lectures about immoral Jewish wealth was deleted from the Saudi curriculum.
This has been a part of MBS' initiative to push a break on antisemitic activities. Even last year, several lessons demonizing Jewish people, Christians, and others also were removed. Furthermore, an entire textbook unit on jihad was taken out of the curriculum.
Prominently, a chapter called "the Zionist danger," which dealt with various topics regarding the delegitimization of Israel's right to exist was removed. Furthermore, Qur'an verses prohibiting friendships with Jews and Christians and condemning homosexuality have all been removed in the past three years.
All this indicates one thing Saudi is indeed moving ahead from the times and becoming more pluralistic.
Read More: India just flattened an Islamist rebellion that saw millions of Muslims rising up in arms
Rise of a Pluralistic Middle East?
For far too long, the Middle East has been skeptical of having relations with Jews. The hatred has been well scripted in media forms of different ages. Honestly, the trend is visible all over the Middle East. You will find hatred for Jews and Zionists in textbooks for children as young as toddlers.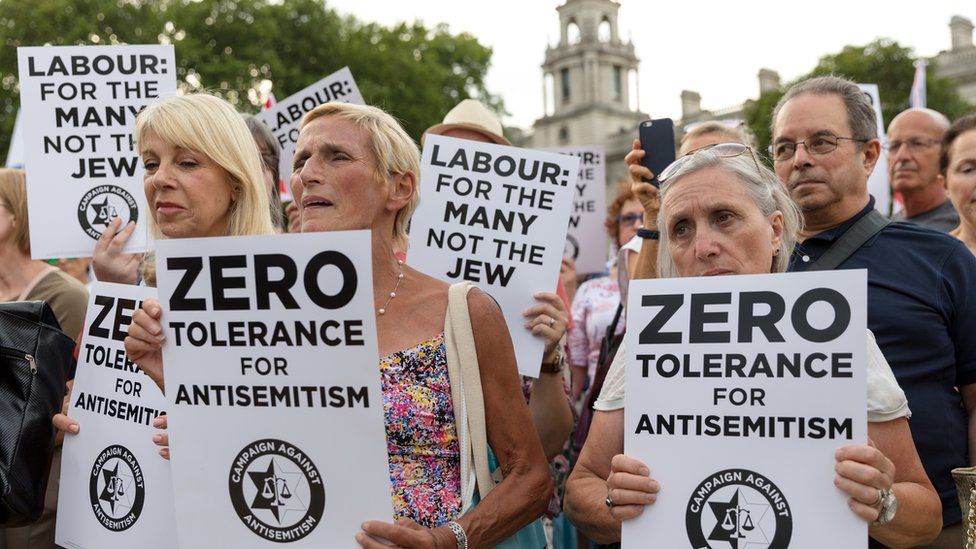 Even in mainstream educational television programs, the approach has remained anti-Semitic. Jews were variously compared to pigs, donkeys, rats, and cockroaches in songs, literature, newspaper articles, and blogs.
As a result, most Muslims across the globe consider Jews not only as the enemies of Palestine but as the enemies of all Muslims, of God, and of all humanity. Similar is the case for other religions.
Saudi Arabia has tried of becoming an exception for ages. In 2004, Saudi Arabia started issuing visas to non-Muslims for the first time, in order to attract more foreign visitors. But, the people still continue to believe in Quaran and Muslim beliefs as utmost priority.
Saudi wants to break the ongoing taboo of Islam. In 2019, Saudi deleted a significant passage that asserts that men are in charge of women and that wives who continue to veer from the path of righteousness will eventually be struck by their husbands.
Read More: Biden's refurbished character certificate for MBS is his admission of loss
Saudi Arabia is setting up an example for the Arab World by killing the root cause of the issue. The Crown Prince MBS is removing every single speck of anti-Semitism from Saudi Arabia and this is a positive step in the correct direction.