Lithuania, a Baltic country, which is a part of NATO, relies on European countries for its security. For months, Lithuania looked to Germany for thousands of troops. But, Germany has bamboozled Lithuania with its recent move.
Germany's aid to the Baltic country
 If Russia defeats Ukraine, the once-Soviet-ruled Baltic republics of Estonia, Latvia, and Lithuania, all of which are currently EU and NATO members may be the next on the radar of Russian armed forces.
Fearing the same, these Baltic nations have requested additional NATO soldiers, along with the formation of brigades to replace the existing ones ever since the crisis began.
In recent years, NATO has fortified its eastern flank, especially in light of Russia's 2014 annexation of Crimea. In 2017, the three Baltic nations as well as Poland received the deployment of four multinational battle groups. A multinational battalion headed by Germany, initially composed of roughly 1,000 soldiers, was dispatched to Lithuania, in order to resist a Russian invasion after Crimea's annexation.
Following the start of the Russian invasion of Ukraine in late February, German Chancellor Olaf Scholz promised more aid to Lithuania. Scholz declared in June that his nation was prepared to send more troops to Lithuania "toward a robust combat brigade that can operate both as a deterrent and defend against an aggression."
According to German government sources, Berlin has designated one combat-ready brigade with about 3,000 soldiers that could protect Lithuania rapidly, if necessary.
Berlin ridicules Vilnius?
 In an effort to fortify NATO's eastern border in the face of Russia's conflict with Ukraine, a new German contingent of soldiers landed in Lithuania on Sunday.
To help develop what the alliance refers to as an "enhanced forward presence" around 100 soldiers and almost 40 military vehicles were transported by ship from Kiel to Klaipeda port.
Yes, you heard it right. Just 100 troops!!!
The 100 troops are far far less than the promised 3,000 troops. One would assume that this may be the first contingent to arrive in the Baltic nation. However, the said 3,000 troops were promised at the beginning of June. It's already been three months, so now the question arises if 100 soldiers are enough to defend Lithuania in case of Russia's invasion.
Also Read: Germany lashes out at EU for 'plotting' to get 1000 German soldiers killed at Russia's hands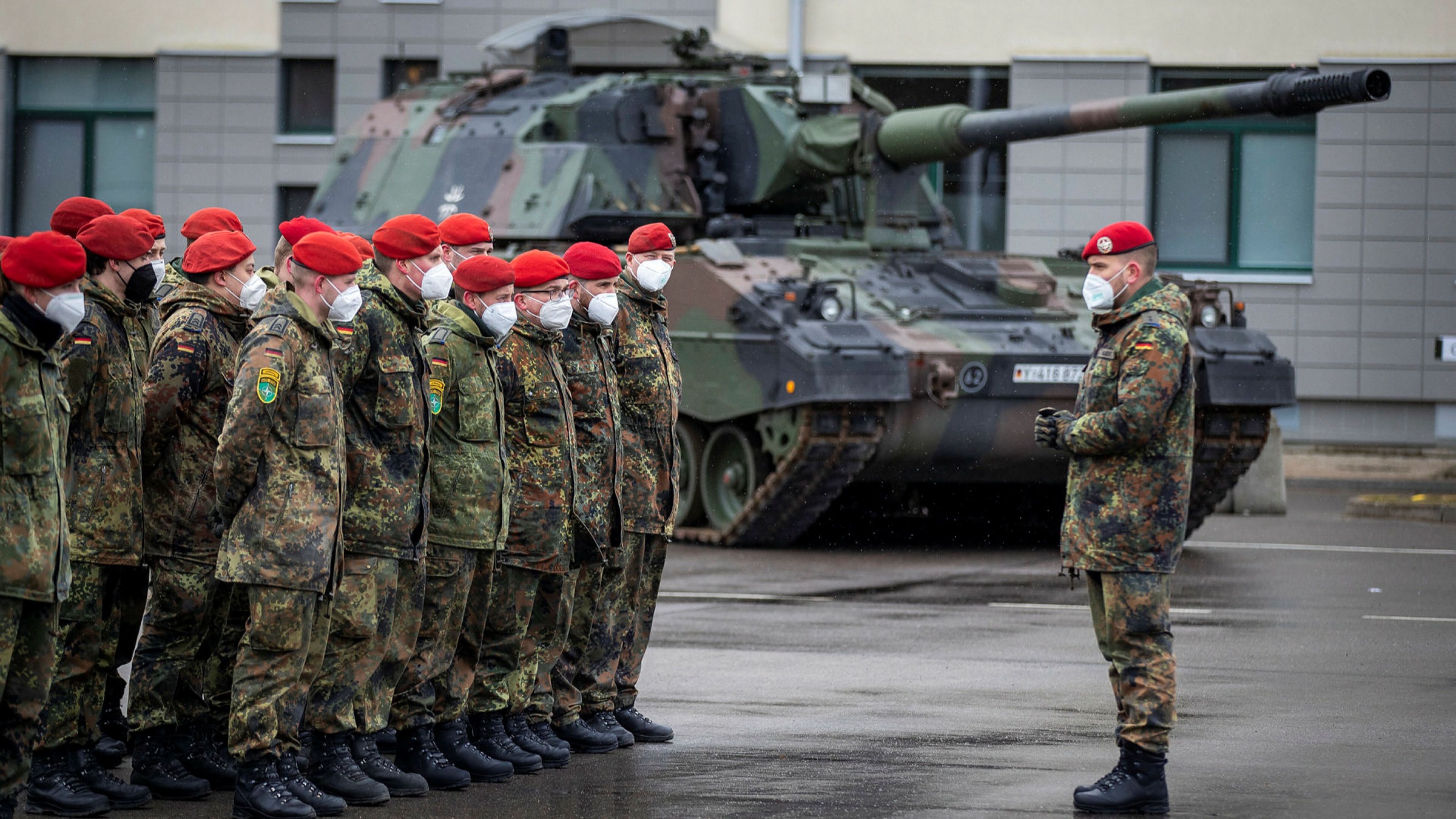 And even if this is the first group of soldiers, how long will it take for Germany to send the promised troops? With this pace, Lithuania would be run over by Red armed forces by the time NATO and Germany fulfil their promises.
To be honest, Germany backtracking on its promises doesn't come as a surprise. In July, Der Spiegel reported that the German government was concerned by the blockade of sanctioned goods from mainland Russia to its exclave, Kaliningrad via Lithuania. The German magazine furthermore went on to claim that Olaf Scholz's government was concerned that due to this mistake, Russia could open up a new front against the EU.
Berlin feared that German soldiers could end up in a military conflict. The German chancellor has frequently stated that he wants to prevent NATO from getting involved in the conflict in Ukraine. Thereupon, by sending negligible troops to Lithuania, Germany made its intentions evident.
It doesn't want any military clash with Russia. Berlin already is facing a huge crisis at home where ordinary citizens have now taken to the streets to vent out their anger against European Union and NATO. They're tired of being dragged into the ongoing Ukraine war. So, it's obvious that Germany doesn't want to open another front against Russia.
Ukraine war has already led to huge economic woes to the Europe's biggest economy. German inflation rose to a 40-year high of 8.8 per cent. Just in August, German energy prices rose 35.6 per cent and food prices 16.6 per cent. As a result, the patience of ordinary Germans was tried, tested and finally ran out
German government, therefore, doesn't want to rub salt into the wounds of its citizens once again. It has realised that its own interests lie first before the interests of the EU and NATO. European countries are fed up with the EU and US tyranny. Every state wants its rights and freedom back. And Germany has motioned it.