US wants Europe to go all in against Russia in the ongoing conflict. But, Eurozone economies such as Germany are not in good shape to allow that. As a result, Washington is baying for their blood, especially Berlin's. Looking at the current circumstances, we can certainly deduce that once the war in Ukraine is over, Germany and US will be fighting like cats and dogs.
According to the German newspaper Die Welt, Germany is steadily turning into a bad egg for the United States. Die Welt reports that the US wants Germany to be more active in providing military support for Kyiv and this tussle between the two nations is casting a shadow on the relations between the NATO partners.
Not only this, German tabloid Bild has claimed that US officials allegedly sent a diplomatic note to Berlin, in which Secretary of State Antony Blinken pressed that Washington would "welcome" a decision by Germany to send battle tanks to Ukraine.
Also, the US ambassador to Berlin, Amy Gutmann, irked at Germany last Sunday, "Berlin needs to "take on a bigger leadership role,". She added her expectations are "even higher".
Evidently, nothing is going well between the two countries. Germany is evolving into a worm in the apple for NATO. Now, Washington even has deep concerns over Berlin's core allegiance to Kyiv, even questioning that does it want Ukraine to "lose" rather than "win."
Leave us alone, says Germany
But, Germany has already made up its mind. For the last two months, Germany has continuously given a big NO to Ukraine regarding various commitments.
It all started back in July when a report, by Kiel Institute for the World Economy, showed that the six major European nations including Germany have not made any fresh bilateral military commitments to Ukraine for the entire month of July.
This pushed the US on the ball. Immediately after, US President Joe Biden blackmailed the German Chancellor, Olaf Scholz, with FATF. FATF warned Berlin that it faces coordination issues and doesn't sufficiently address the possibility of large amounts of cash being smuggled across its borders despite having more than 300 authorities tasked with combating money laundering.
FATF's sudden concern for Germany made it clear that the organization is at the behest of the USA.
Read More: France and Germany are abandoning Ukraine and EU is preparing for a formal announcement
What about Ukraine?
Now as Uncle Sam is despising Germany, how can sponger Ukraine stay behind? So obviously, Dymytry Kuleba, the foreign minister of Ukraine, has instantly pointed guns at Berlin. Germany has been accused by the foreign ministry of providing "just abstract fears and excuses" and failing to provide "a single realistic argument as to why these weapons cannot be delivered."
Germany, though, has made it crystal clear that it does not wish to actively participate in the Ukraine war. It has made clear that it first wants to evaluate its own economic troubles.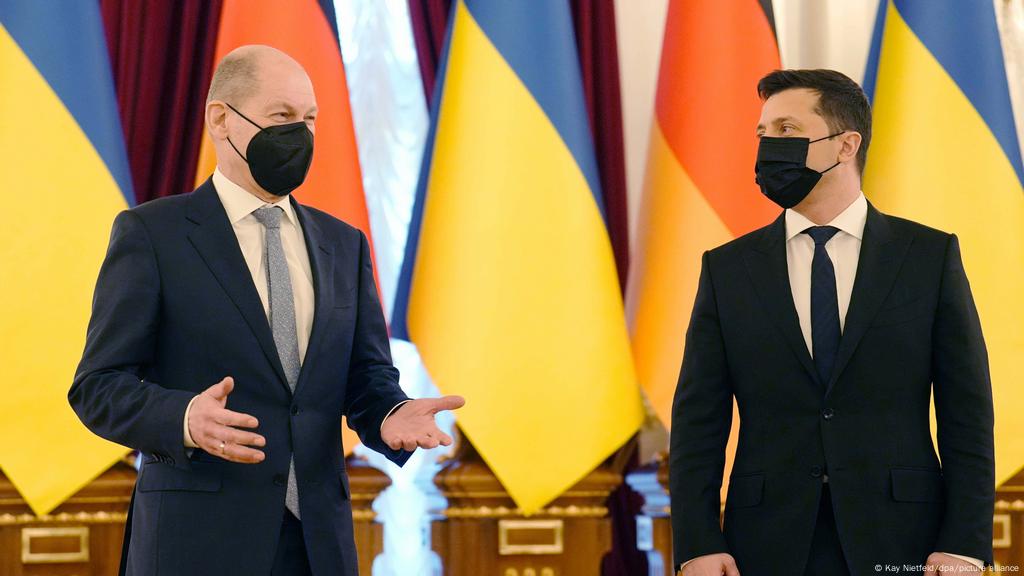 Defense Minister Christine Lambrecht told reporters recently that Berlin would not transfer western-made tanks to Ukraine because no other country had done so. Subsequently, there have been increasing calls within the SPD party of German Chancellor, Olaf Scholz, to end the Ukraine war and engage in talks with Russia. Olaf even made an effort to adopt such a strategy.
Appropriately, Olaf Scholz and Russian President Vladimir Putin had a telephonic call, freshly. For the first time ever, Olaf asked Russia to use diplomacy to end the war. Interestingly, this is the same dunce who earlier desired to defeat Russia under any condition.
Read More: France and Germany are abandoning Ukraine and EU is preparing for a formal announcement
On the other hand, Washington's reaction amply demonstrates that it is deeply troubled by Germany's unanticipated posture change. Subsequently, the relations between Germany and the United States are heading towards an extreme storm.
All this hoo-ha suggests that if Ukraine actually loses the war, Germany and USA will get bent out of shape and throw each other under the bus.