There is a power play going on between EU, Russia, China and the USA in Africa with Turkey recently adding more fuel to it. All these countries know that the upcoming century is going to be Africa's. One more exhibition of power play can be witnessed in the Saharan country of Niger. Niger is playing pawn into the hands of Turkey in a very old and big game of geopolitics. But to understand this complex situation between Turkey, France, Greece we need to understand the decades old Greco-Turkish conflict.
Understanding the conflict between Greece and Turkey
"We can come suddenly one night," said the Turkish President Reccep Tayyp Erdogan while he was attending the Teknofest, the country's largest technology event in the northern city of Samsun.
"Coming suddenly one night", is a line from a love poem which is written by a romantic poet Umit Yasar Oguzcan which was later composed into a song by Rustu Sardag and sung by Emel Sayın. This line was assimilated into Turkish political discourse after radio commentators and writers used this line to refer to Turkey's illegal occupation of Northern Cyprus.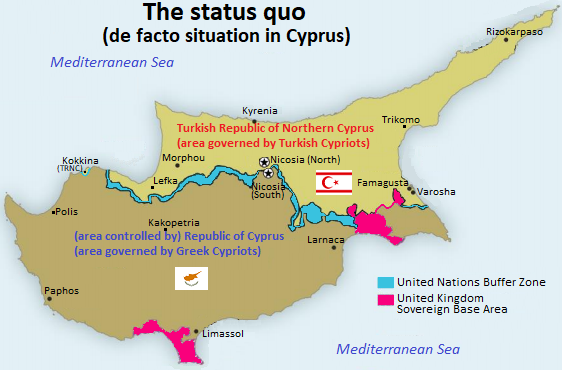 Erdogan used this line to threaten Greece against the fortification of Greek islands which are more close to Turkey than mainland Greece. France backed Greece says it needs to secure its islands including the tourist hotspots Rhodes and Kos islands.
The tensions are increasing in the Eastern Mediterranean, with Greece warning that a conflict similar to Ukraine is possible after Turkey threatened a military action against it. A number of disagreements between Turkey and Greece date back a long time, which include airspace boundaries, natural gas, maritime rights, and the sovereignty of Aegean islands.
Turkey's agenda behind Bayraktar deal with Niger
As it can be seen, since two years the economy of Turkey has been in doldrums. Turkey is struggling from an economic crisis which is fueled by Covid-19 and further deteriorated after the West sanctioned Turkey for violations in the F-35 manufacturing programme.
Erdogan is seeing the possible potential of reviving the economy by its only saleable Bayraktar drones which are in news after Azerbaijan used them against Armenia in the Nagorno-Karabakh conflict.
The conflict between Turkey and Greece is century-old and Turkey sees Greece as a formidable enemy which is backed by France and Russia. So, to weaken the influence of Greece, Turkey is playing its own game against France in Niger by selling the Bayraktar drones in the name of fighting against terrorists groups. As per the official statement the drones will be used against terror groups backed by Islamic state and Al-Qaeda which are currently in the tri-border region between Niger, Mali and Burkina Faso, which also is a major part of the Sahel region.
In recent times Greece has started to challenge Erdogan's might in the region, rattled by which Erdogan reiterated his veiled threat, stating that Turkey could "come all of a sudden one night," in response to what he claimed were hostilities emerging from Greece backed by France.
At a press conference at the Bosnian capital, Sarajevo, Erdogan stated, "If what I said was that we could come one night all of a sudden [it means] that, when the time comes, we can come suddenly one night." (sic)
Turkey's Diversionary Tactics
As we can see, Turkey basically is not at ease owing to France's support to Greece. France's debacle in the Sahel region in Africa, the diminishing popularity of the France backed Barkhane Forces in the region has provided an opportunity to Turkey. Just a few days ago Niger saw large scale protests demanding the exit of 3000 French-Barkhane troops from Niger. These protests came in light owing to the allegations on the Barkhane forces to have sided with the Islamic jihadi extremists in the region. Taking cue from this event, Turkey is taking advantage of the same and using its diversionary tactics to keep France busy in Africa by supplying the requisite arms to Niger. It is doing this because when the time comes of a conflict or a small-scale war between Turkey and Greece, France will be busy in Africa and shall not overtly help Greece.
The clever Erdogan knows that France is currently struggling with its stagnant economy and keeping it busy in Africa will help Turkey in having a chance against Greece.
Also Read: Russia backed citizens of Niger come out in the streets to protest 'Pro Jihadi elements' in the government
The geopolitical game is more complicated than it looks and Niger needs to understand that it is just playing pawn in the hands of Turkey. The Bayraktar drones are a pile of junk as it is being proven in the ongoing Ukraine-Russia conflict. Erdogan is weaker than ever and he is just trying to fiddle with the situations to drum up support in his favour as he did in Libya and Syria.