Germany has by far been the worst-hit economy as a result of the Ukraine war. Berlin was indeed overdependent on energy supplies from Russia before the war. However, owing to its special alliance with Washington as the unofficial head of the EU, Germany was the first to denounce Russian aggression and suspend gas imports via the newly constructed Nord Stream 2.
Germany rethinking its stance
Germany's economy minister accused the U.S. and other "friendly" gas supplier states of astronomical prices for their supplies, suggesting they were profiting from the fallout from the war in Ukraine.
You see, Germany, under US pressure, rallied other European nations to openly support Ukraine through financial and military assistance. As a result, an infuriated Russia limited gas supplies through Nord Stream 1 and later suspended them completely.
Read More: Germany's economic minister makes it clear that Russia is a far better energy partner than the US
Now, it now looks like the Germans are regaining their senses after the country is now in a grip of rapid dis-industrialization owing to expensive gas prices.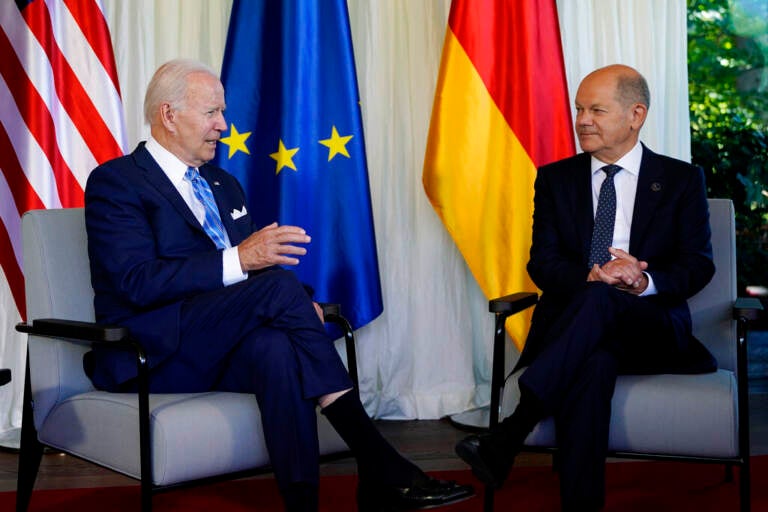 In March, Federal Minister for Economic Affairs Robert Habeck warned that the country "will be poorer" as a result of the Russia-Ukraine conflict, as skyrocketing energy costs would drive record inflation and would put Europe's largest economy in danger of entering a recession. He had said, "It is not possible that this ends without costs for German society, it is unthinkable."
Habeck also said that the capacity of German businesses and industries to spend is a bit concerning given the high energy prices.
According to Habeck, who also noted that having to replace Russian energy imports will cost the largest economy in Europe 60 billion euros this year and 100 billion euros the next year.
These are just the direct implications of importing alternative energy. The cost of asking citizens to consume less energy, and giving them subsidies are some other major costs faced by the Germans.
Biden's well-thought war to weaken the EU
You see, it is true that Berlin and Washington have been natural allies since the second world war. Although Berlin has not been that loyal to the US similar to what the UK has been, Biden knew that Germany could be the link that could diminish the US' hold on the continent and that is exactly why he orchestrated events that could trigger Germany's eventual demise.
Read More: Germany flouts EU norms to secure a loan of €200 billion for itself
Biden knew very well that a standoff between Europe and Russia would threaten the energy security of the former and that is exactly why he triggered the conflict to weaken a rebellious Germany once and for all.
All in all, it was the US that persuaded Germany to shut down Nord Stream 2. The US has benefited from the move and sold its LNG at spot prices to Europe. But it looks like Germany has now realized the dangers of being reliant on the US for LNG.
There is no way Germany can keep importing gas from the US in containers. If Berlin wishes to sustain its industrial sector, it needs cheap energy and Russia seems to be the only source it could rely on. Maybe it's time, Olaf makes a serious move to mend relations with Putin before his ego takes toll over the nation once and for all.